This year, Xiaomi released the latest iteration of its most popular fitness band, the Mi Band 5. I have been a big fan of Xiaomi Fitness bands having upgraded from the Mi Band 4. Albeit they spot the same AMOLED display, the Mi Band 5 is 20% bigger than the Band 4. In addition, there are 6 new sporting modes and a more convenient magnetic charger. The Mi Band 5 also adds PAI score, breathing, and stress monitoring.
---
Read More: Xiaomi Mi Smart Band 5 Review — This is the One to Buy
Advertisement - Continue reading below
---
If you are getting a fitness band for the first time, we highly recommend the Mi Band 5. At about $35, it costs slightly more than the previous version —which is priced at about $30— but worth the upgrade. The Mi Band 5 inherits some awesome features from the Band 4 which you can read about in the post linked below. In this guide, we'll be concentrating on the new stuff.
---
Read More: Xiaomi MI Band 4 Guide: 10 Features You Should Turn On
---
1. Remote Camera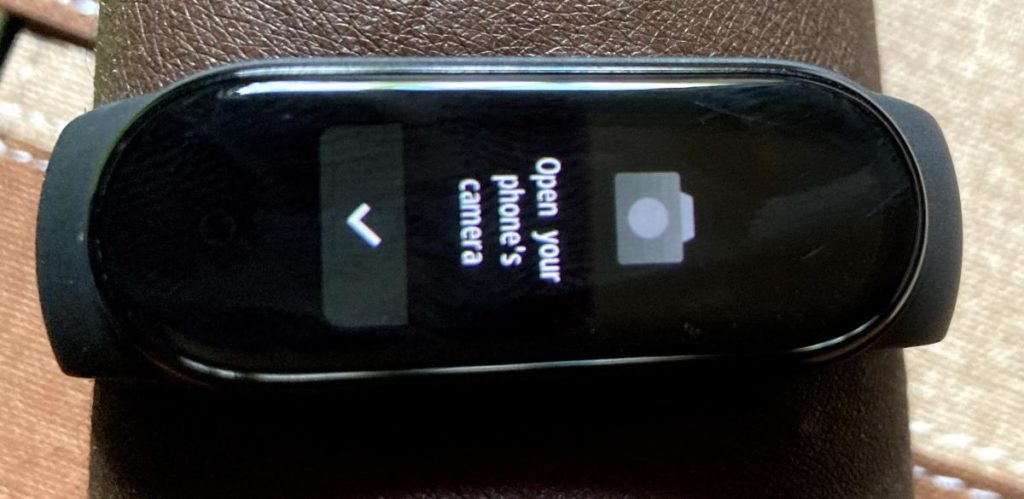 You can now use your Mi Band 5 as a remote shutter button for your phone's camera app to take pictures. This could come in handy when you're shooting photos from a tripod stand, taking group selfies, or any scenarios where you can't easily reach out to your phone.
To remotely control your smartphone camera, tap More >> Camera to take photos from the Mi Band 5.
2. Activity Auto-Detect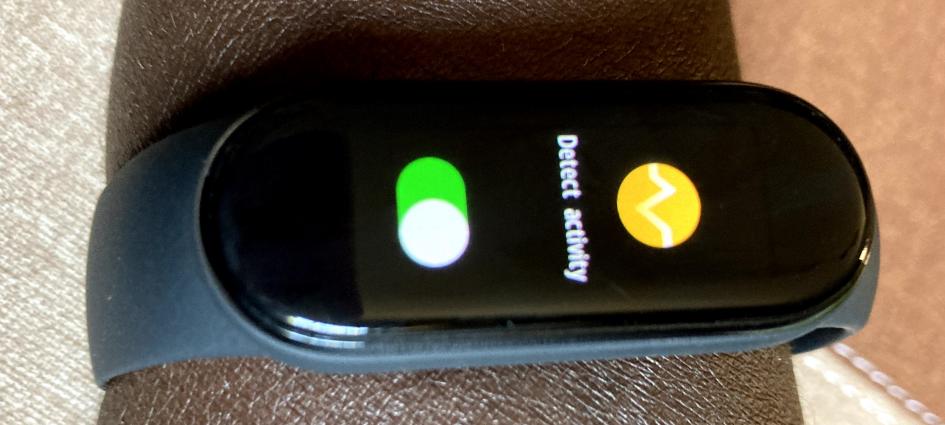 Before you start any activity session, you have to manually start it from the Mi Band Workout option. For instance, if you're going jogging outside, you have to go to Workout >> Outdoor running and Start. However, you can have the Mi Band auto-detect that you're walking, running or cycling and it will automatically start tracking the activity for you.
To turn on auto-detect, go to More >> Settings >> Detect activity.
Advertisement - Continue reading below
3. PAI Vitality Index
PAI or Personal Activity Intelligence (PAI) is a personal physiological activity monitor. The PAI index is based on your heart rate data, daily activity intensity, and multi-dimensional dynamic comprehensive evaluation of personal physiological data. This information is converted into a PAI score using an algorithm to recommend the level of activity required in order to maintain good health.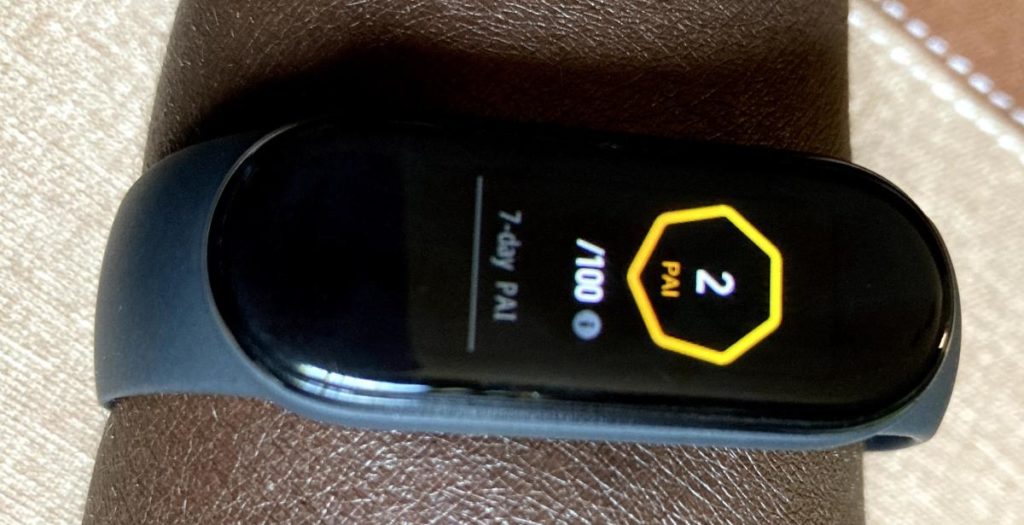 By maintaining daily activity or workouts, you obtain a PAI value. Xiaomi says according to HUNT fitness study research results led by Prof. Ulrik Wisloff of the Norwegian University of Science and Technology done in 35 years with 230,000 participants, keeping PAI value of 100 help you reduce the risk of cardiovascular disease.
PAI monitor needs continuous heart rate monitoring to be turned on.
4. Stress Monitoring
The Mi Band 5 also comes with stress monitoring. For starters, stress is a feeling of strain and pressure. Mild stress is good and sometimes even productive, but excessive amounts of stress can affect your mental health and ultimately, your productivity.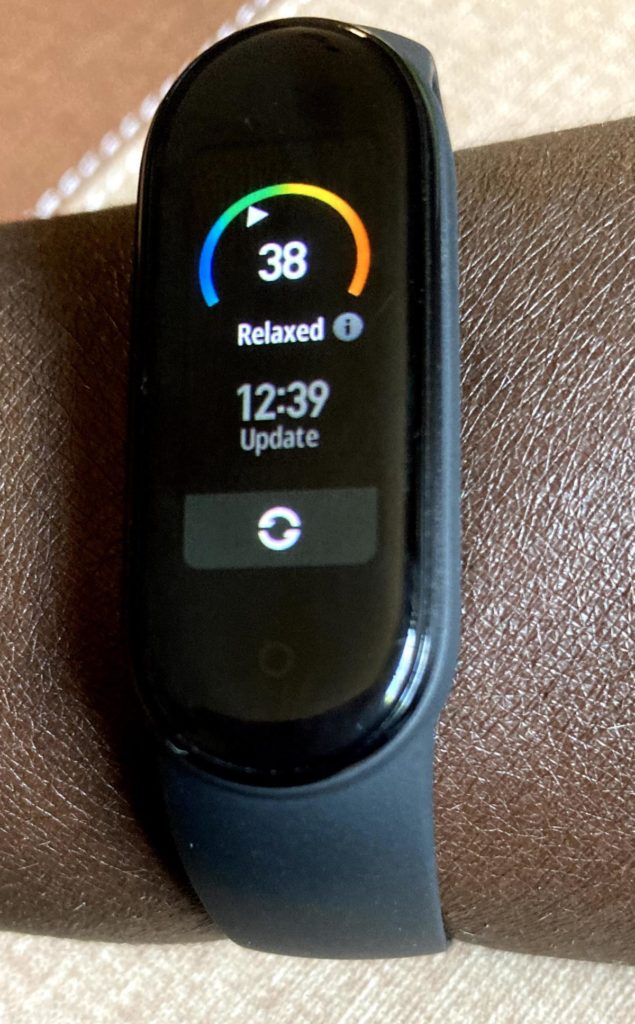 The stress value is calculated based on Heart Rate Variability (HRV) and stress model. You should note that the result is for reference only.
To measure your stress level, scroll to the Stress feature and stay still. The Band will take about 1 minute to evaluate your stress levels. The times I took the test, the Band gave me mild and relaxed results…good for me.
5. Breathing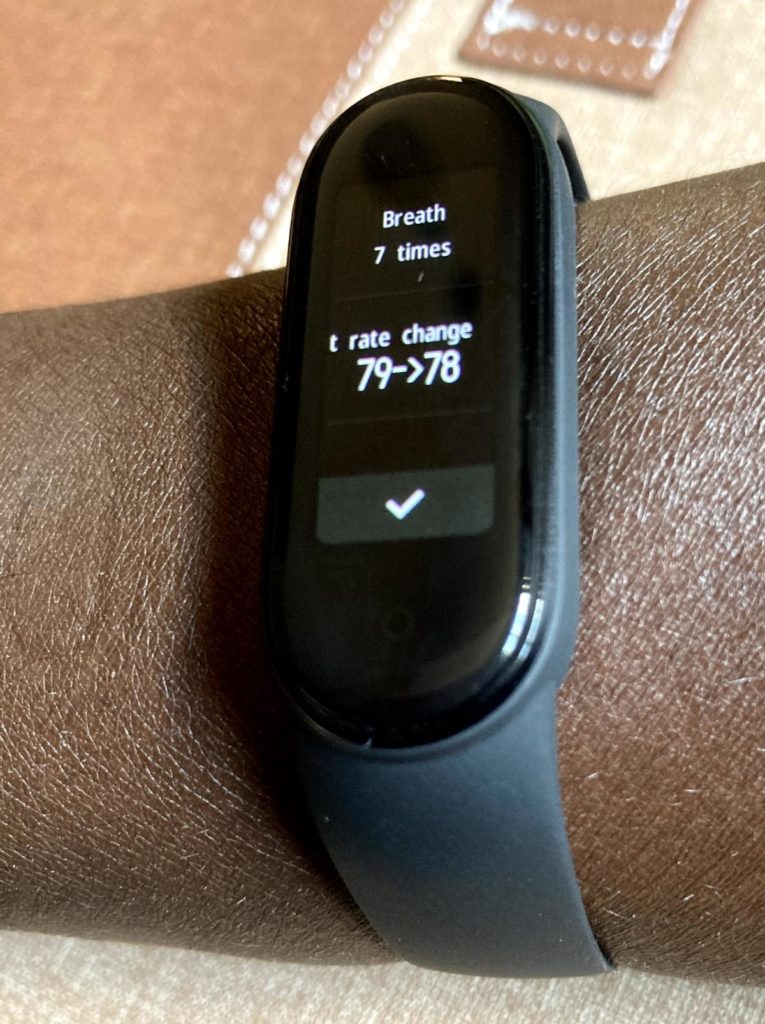 You can also take breathing exercises for 1-5 minutes with the Mi Band 5. The Band will ask you to Breath in (inhale) and out (exhale) for a period of time you chose and then give you a score. I didn't know what to make of this honestly, but I guess these breathing exercises make you relaxed.
6. Women Health Tracking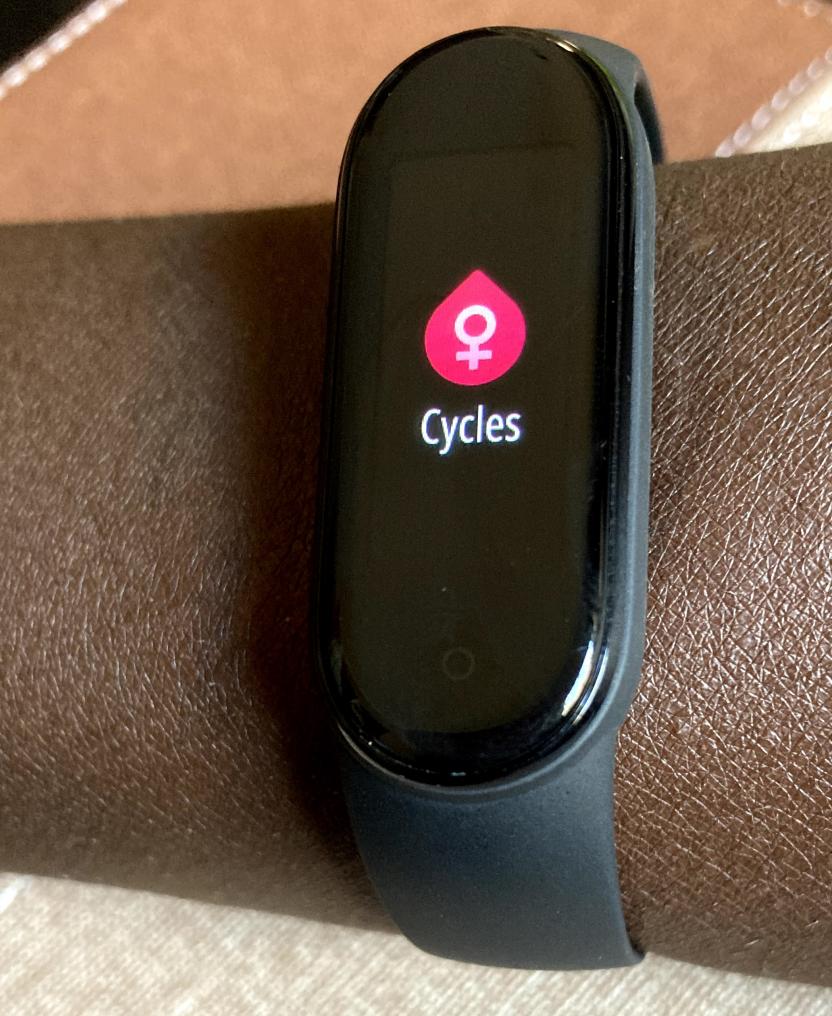 The Mi Band 5 adds menstrual cycle and ovulation phase tracking. It predicts the entire menstrual cycle of a woman based on personal data such as the period length, start, and end date. By default, this feature is not enabled. So to enable it, open the Mi Fit App on your smartphone and go to Profile >> Display settings >> Cycles (drag it to the top) >> Save.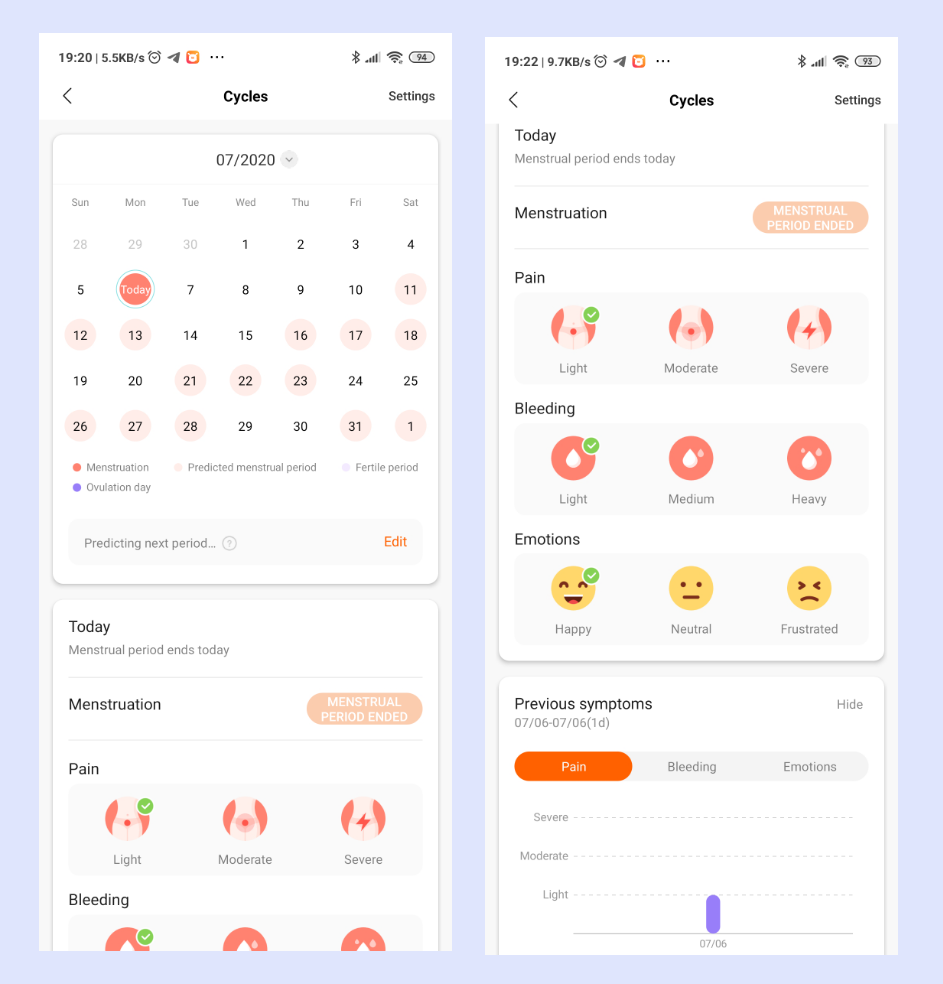 Here's our Video summary of the Mi Band 5 top features;
So, there you go; the top Mi Band 5 features that we found interesting. There are more features we already listed with the Mi Band 4 article and they include Heart Rate Monitoring, Display Faces, Sleep Monitoring, Notifications, Workouts, etc. The Mi Band 5 is an incredible health and fitness tracking band you can get on the cheap.
Advertisement - Continue reading below
Get the Mi Band 5 from Amazon at $44.99.