The Xiaomi Mi Band 4 is a fitness tracker from Xiaomi, the Chinese company known for creating premium products at affordable prices. The Mi Band 4 is the latest iteration of the company's highly successful fitness band selling below $50 price tag on Aliexpress and Amazon stores.
We have been using the band for a while now and we are absolutely thrilled by its feature-set, great hardware specs, and ease of use. For starters, the Mi Band is a wearable device you put on your left or right arm wrist. It can monitor your sleeping patterns, show app notifications as well as 6 exercise routes including outdoor running, cycling, walking, swimming.
Advertisement - Continue reading below
---
Related Post: 5 things to like about the Xiaomi Mi Band 4 Fitness tracker
---
If you just bought your Xiaomi Band 4, this post walks you through some features that might be helpful to you and how you can set them up. You'll also find some useful Mi Band 4 features you never knew existed on the device. Let's get to it.
1. Change Band Display
One of the coolest Mi Band 4 features is the large collection of various Band displays to choose from.
On the Mi Fit app, click on Profile >> Mi Smart band 4 >> Band Display Settings store. Browse through a collection of band displays or faces for what suits you. Tap on it and it will be downloaded to your Band.
To switch the band display on the smart band itself, find the "Band Display Settings" on the band Settings page, select the one you like, and tap OK.
2. View App Notification
You can use your Mi Band 4 to quickly glance at your smartphone's notifications without stretching for your phone. You can view incoming calls, texts, app push notifications from your fitness band. The band will vibrate and automatically display the content when it receives a notification.
Advertisement - Continue reading below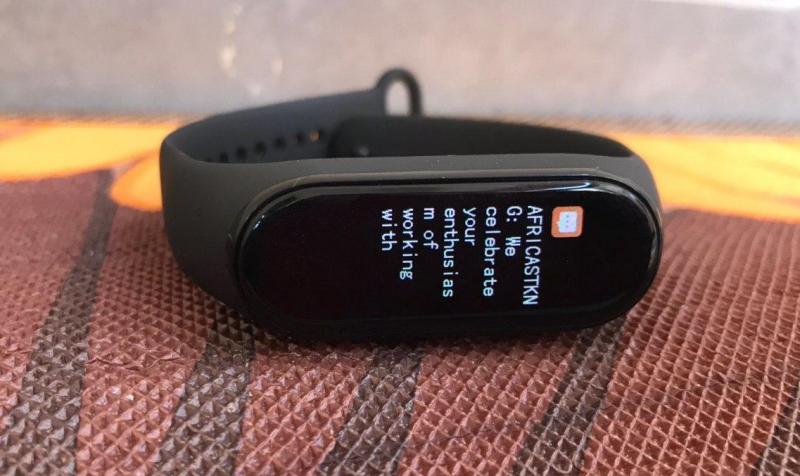 To view notifications, simply swipe down on the band display to enter the "Notifications" page and view all notifications.
To receive notifications, you need to turn on this feature in the app and keep your band and phone connected.
You can turn on this feature in Profile > Mi Smart Band 4 > App alerts.
3. Control Music Playback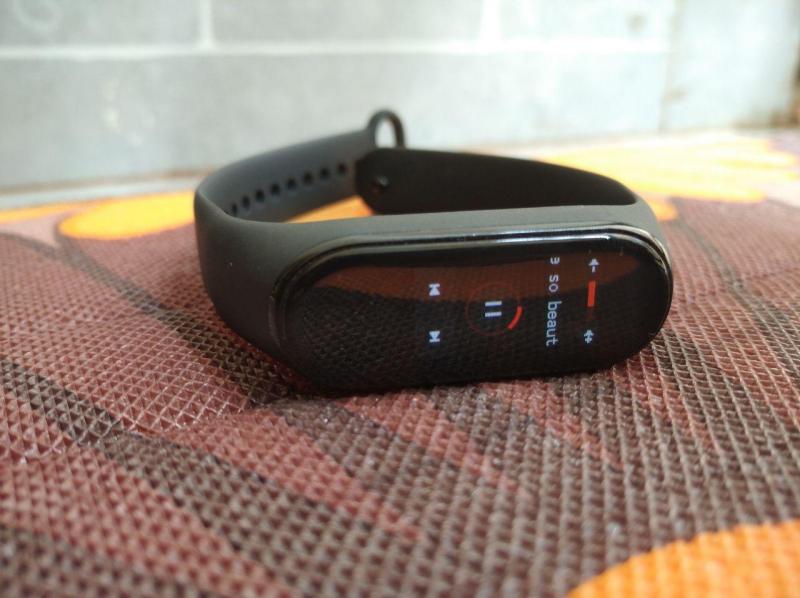 To make your Mi Band 4 control the music you have playing on your phone, there are some things you need to do. You have to make sure that:
1) The band is always connected to the phone. It needs the Mi Fit app to keep running in the background. Some apps (e.g., Cleaner) can stop Mi Fit's background activity. To prevent this from happening, change settings in Mi Fit > Profile > Mi Smart Band 4 > Run in the background;
2) Allow Mi Fit to access notifications, so the band can get the song information. Enable this permission in Profile > Mi Smart Band 4 > Display settings;
3) Open the music player on your phone first, and the band will automatically get information and status of the current song;
4) By using the music control feature on the Band, you can pause and play songs, as well as switching to the previous or next song.
Advertisement - Continue reading below
4. Track Your Sleep Patterns
One of my favorite Mi Band 4 features is its ability to track your sleeping patterns in order to help you adjust your sleeping habits. The band will let you know when you fell asleep, wake up, time in deep sleep, light sleep, e.t.c. All you have to do is wear the band while you sleep. It'll keep a historical record of this data over time.
5. Setting an Alarm
Another great feature of the Mi band 4 is Alarms. If you are a heavy sleeper like me, perhaps having a fitness band on your arm vibrating is the best way to wake you up. You can set as many as 10 alarms.
To set an alarm, go to Profile > Mi Smart Band 4 > Alarm to set the alarm. You can turn alarms on or off on the band.
6. Continuous Heart Rate Monitoring
The Mi band 4 comes with 24/7 heart monitoring which might be good for some people. However, you should note that this takes a toll on the band's battery life. Personally, I only use this feature on certain occasions such as running and jogging.
To turn off continuous heart monitoring on the Mi Band 4, go to Profile >> Mi band 4 >> Activity heart rate sharing and turn it on/off.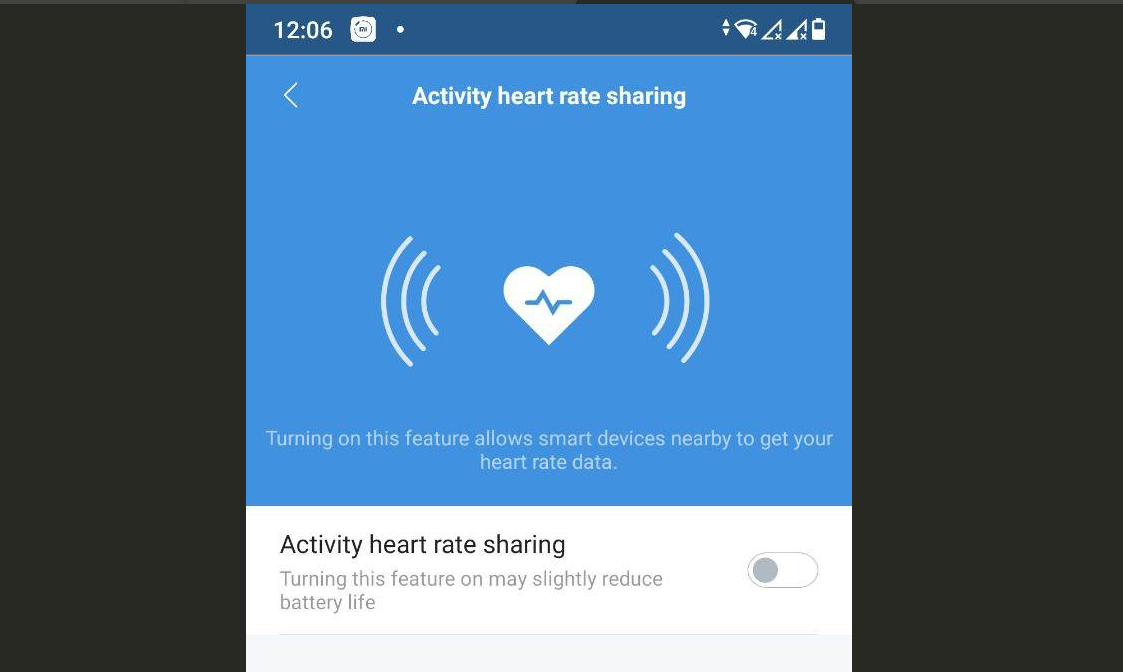 7. Check Updates
The first thing you should do when you buy the Mi band 4 or any device for that matter is check for the latest updates. To check for updates on your Mi Band 4, go to Profile >> Mi Band 4 >> Check for updates.
8. View Time by Lifting Your Hands
Another cool feature of the Mi Band 4 that I love is being able to glance at the time by simply lifting my hands. The default behavior is that you have to tap the screen to wake it up which can tend to be annoying.
To view what's on the display by simply lifting your hands, go to Profile > Mi Smart Band 4 > Lift wrist to view info. Now try to lift wrist to view time after you turned this feature on.
Advertisement - Continue reading below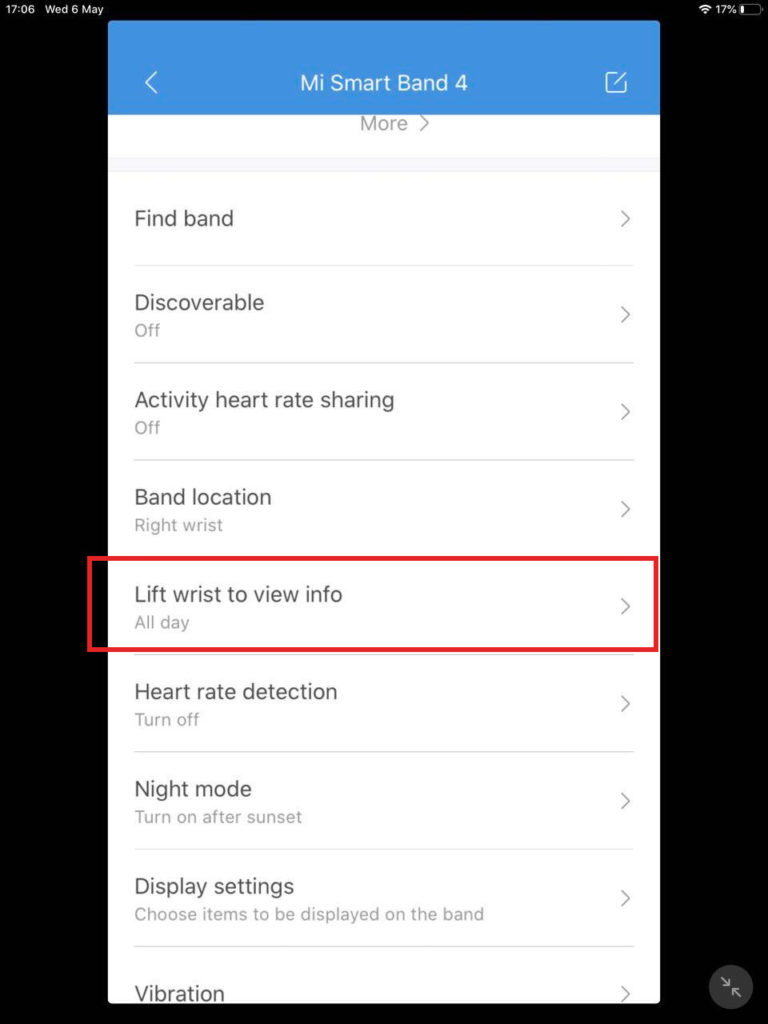 When you lift your wrist to view info, the response speed is "Normal" by default. To improve the speed, change it to "Sensitive" in Mi Fit > Profile > Mi Smart Band 4 > Lift wrist to view info > Response speed. You should note that increased sensitivity might result in reduced battery life.
9. Find Your Phone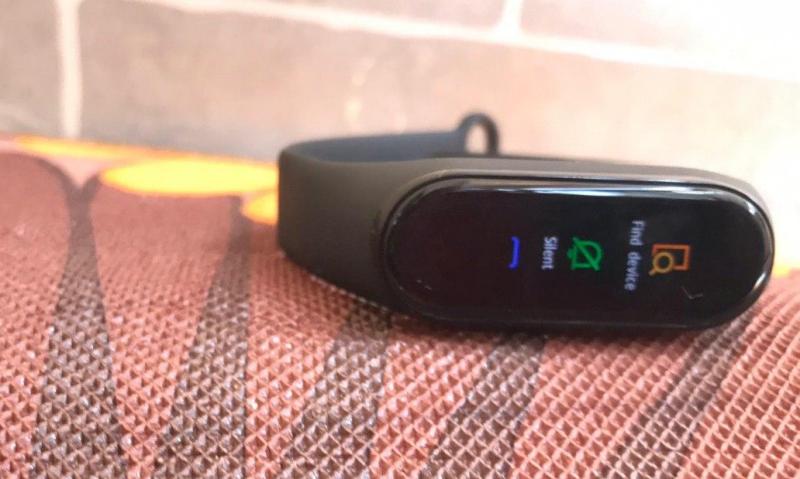 How many times have you looked for your phone under the couch, inside the bedroom, kitchen and you still can't find it? With the Mi Band 4, you don't have to go through all that hustle.
The Mi band 4 comes with a built-in phone finder. On your Mi Band, scroll to More >> Find device. Tap on it. Your smartphone will smart making an alarm.
10. Set Do Not Disturb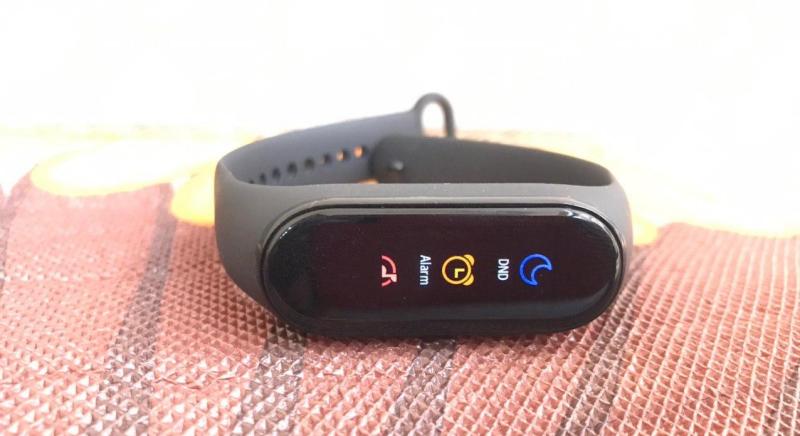 Swipe up on the band display until you find the "More". Next, select "Do Not Disturb" and tap the Settings icon to change settings:
Select "Turn on" to turn on immediately.
Select "Turn on automatically" to set it to automatically turn on when you go to sleep.
When Do Not Disturb mode is turned on, the band won't vibrate when you receive incoming calls, messages, app notifications, emails, and nudges.
Get the Xiaomi Mi Band 4 from Amazon at $30.52.
Bonus Tip: Resetting the Mi Band 4
If you find yourself needing to reset the Band back to factory settings, then you simply have to scroll up on the band display until you find the "More" > Select "Settings" > Find the "Factory reset", and follow the instructions to start resetting.
Note that all data on the band will be cleared after the factory reset. To use the band again, pair it with Mi Fit.
Advertisement - Continue reading below