The world is gradually turning away from the popular Closed-Circuit Television (CCTV cameras) for their home and office surveillance needs, and are now moving towards smart security cameras. And while there are loads of reasons behind this shift, the main reason is affordability. Smart home cameras are by far cheaper. They are also easier to install – you don't need a "smart camera expert" to set them up in your home. A smart home camera is a great tool for keeping an eye on things from anywhere. From checking in on your kids while you're at work or in another city, or your pets.
Blink Mini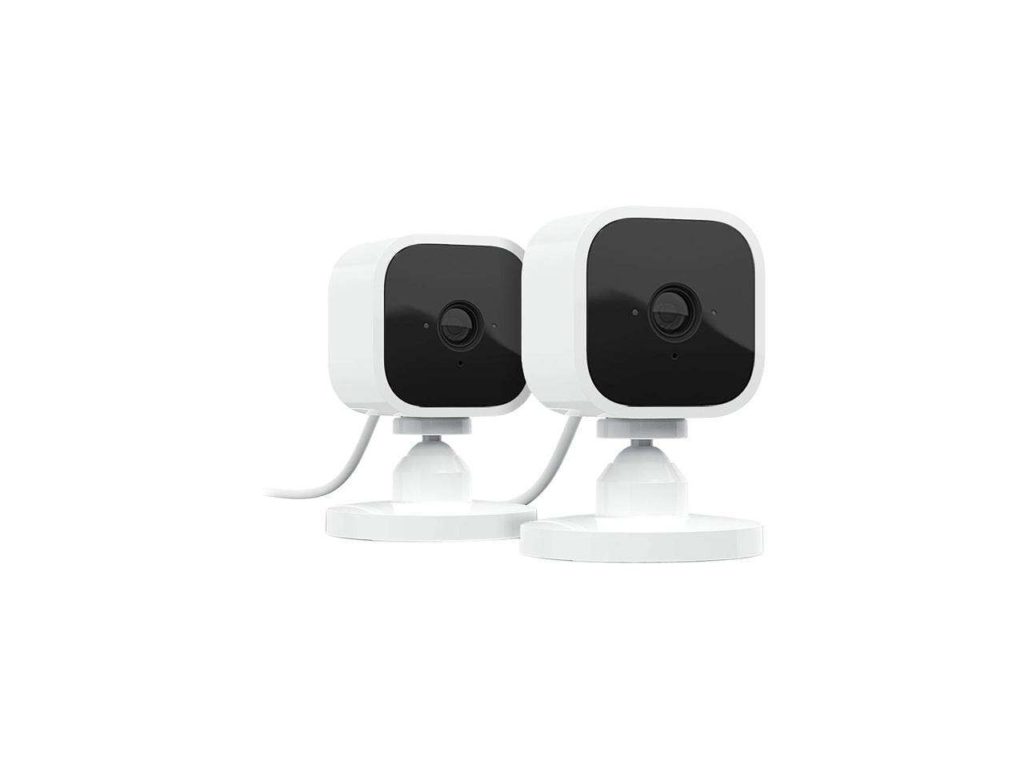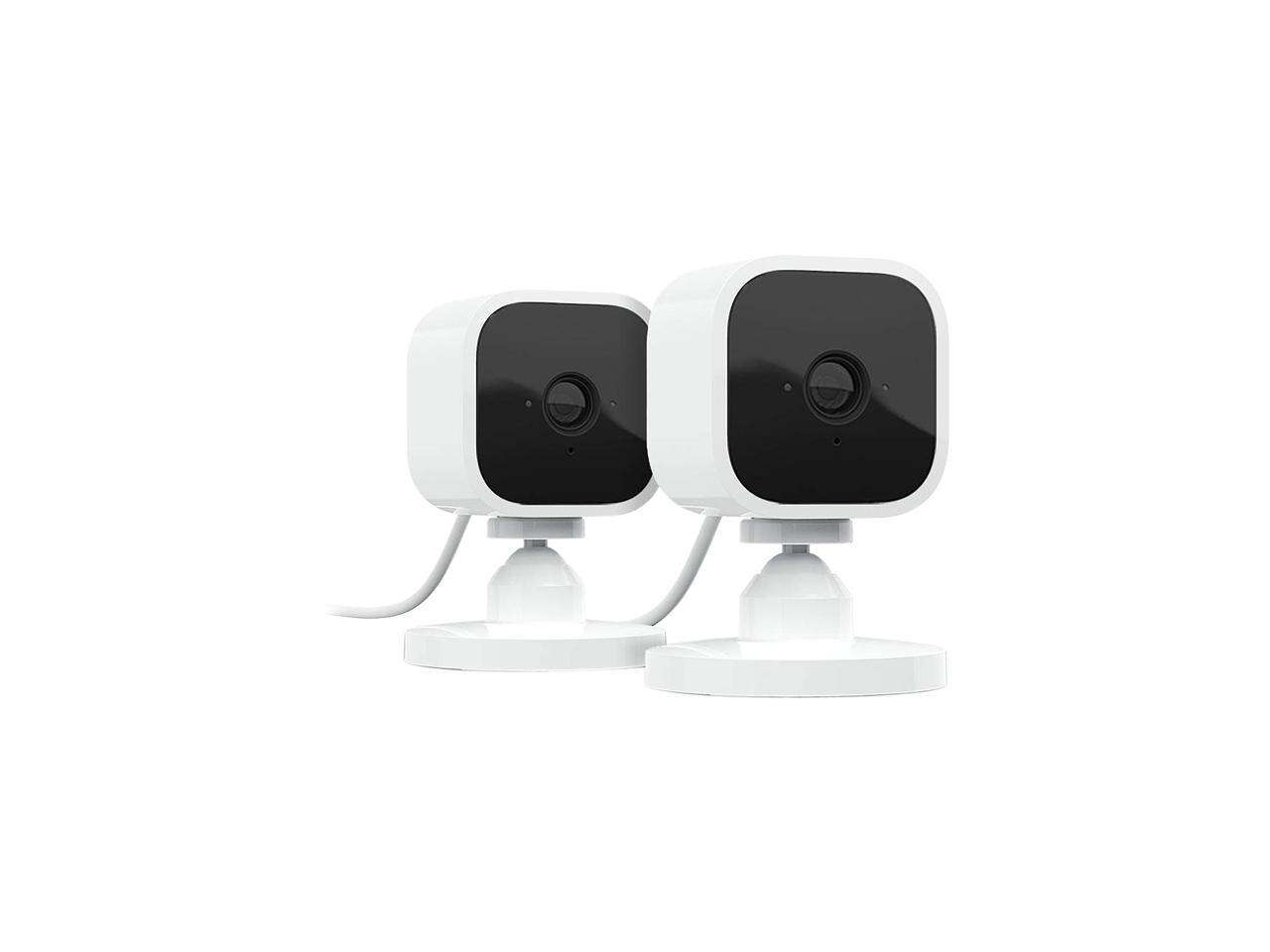 The Blink mini is a wired smart camera. So, you will need constant electricity to use at all times. The smart camera comes with a power brick and a Micro USB cable to power up it up. Because it is a wired smart camera, it can only be installed in areas close to a power outlet. This smart camera does not feature a Micro SD card slot. Users pay a cloud storage monthly/yearly fee to store videos.
Advertisement - Continue reading below
Key Specs:
Product Name: Blink mini Smart Home Camera
Product dimensions: 50 mm x 49 mm x 36 mm
Weight: 48 grams
Camera frame rate: Up to 30 fps
Lens angle: 110°
Resolution: 1080P HD Video, Live View, Night Vision
Wireless connectivity: 2.4 GHz 802.11b/g/n.
Compatible with:  iOS 12.5, Android 5.0, or Fire OS 5.1
The Blink Mini smart home camera is available on Amazon for $39.98
Xiaomi Mi Home Security Camera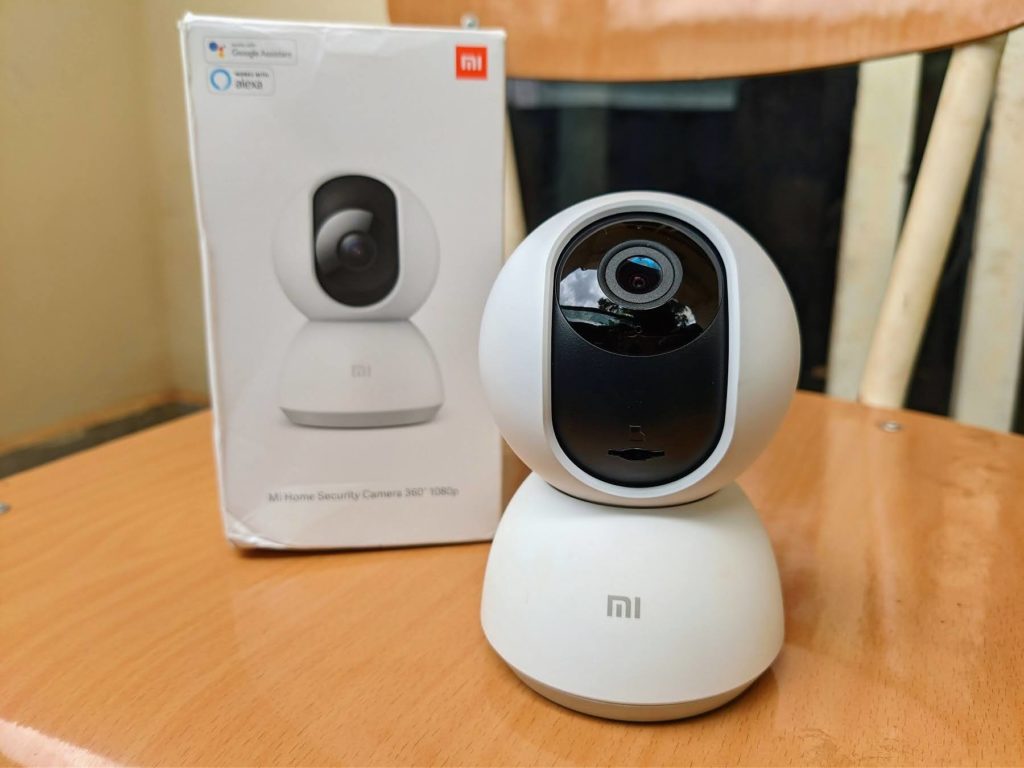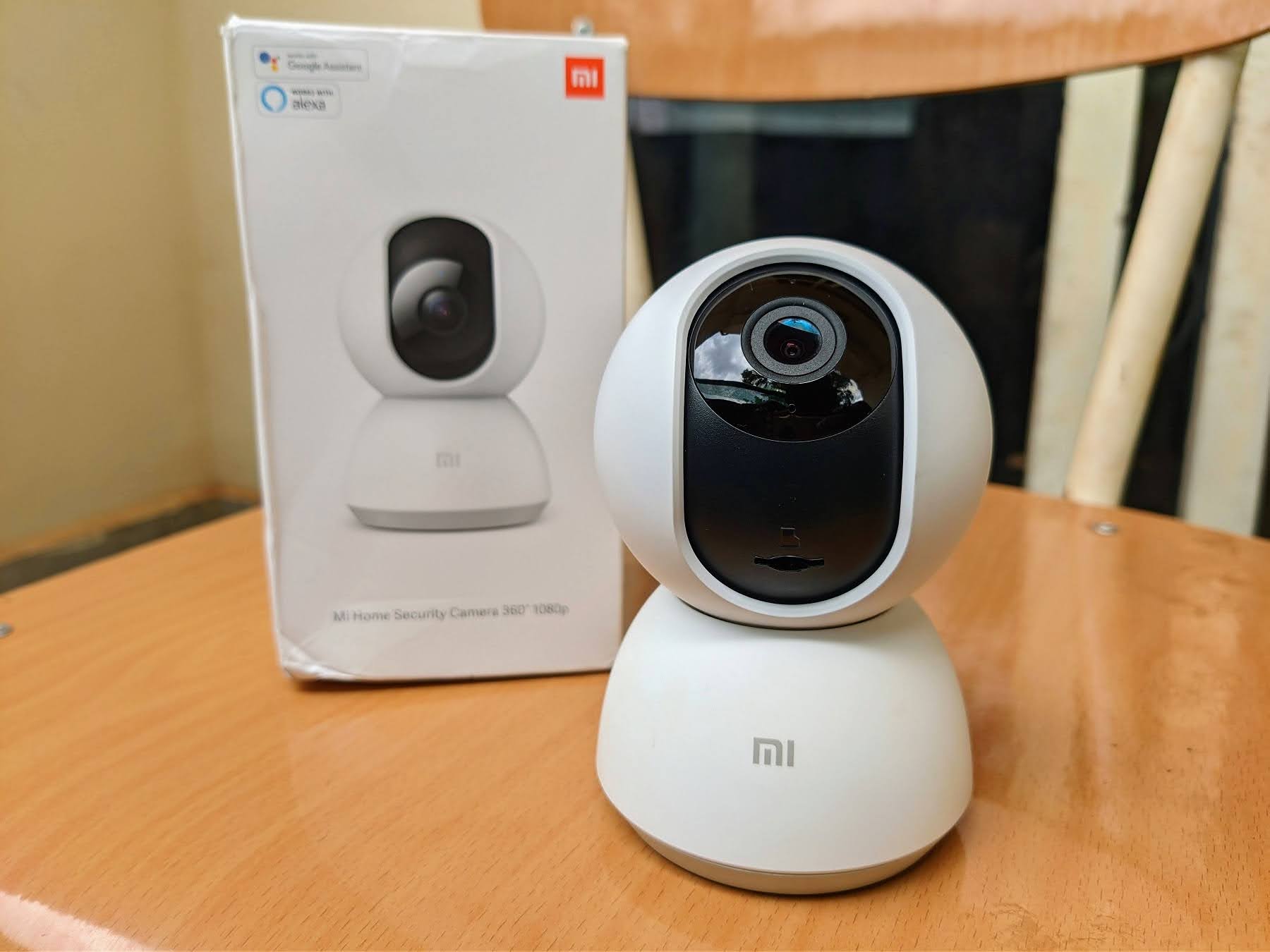 The Xiaomi Mi Home Security Camera 360 1080P is one of the most affordable smart home cameras that has this unique design feel to it. It has got a black camera eye (that rotates 96 degrees in a vertical tilt) and is encased in a white exterior, mounted on a base that rotates 360 degrees horizontally. Unlike the Blink Mini smart camera, this one comes with a Micro SD card slot.
Key Specs:
Product dimensions: 78 x 78 x 118mm
Net weight: 239g
Power input: 5V/2A
Lens angle: 110°
Resolution: 1080P
Wireless connectivity: Wi-Fi IEEE 802.11 b/g/n 2.4 GHz
Expandable Memory: MicroSD card (up to 64GB)
The Xiaomi Mi Security Camera 360 1080P retails for  $49.99 on Amazon
YI 1080P Home Security Camera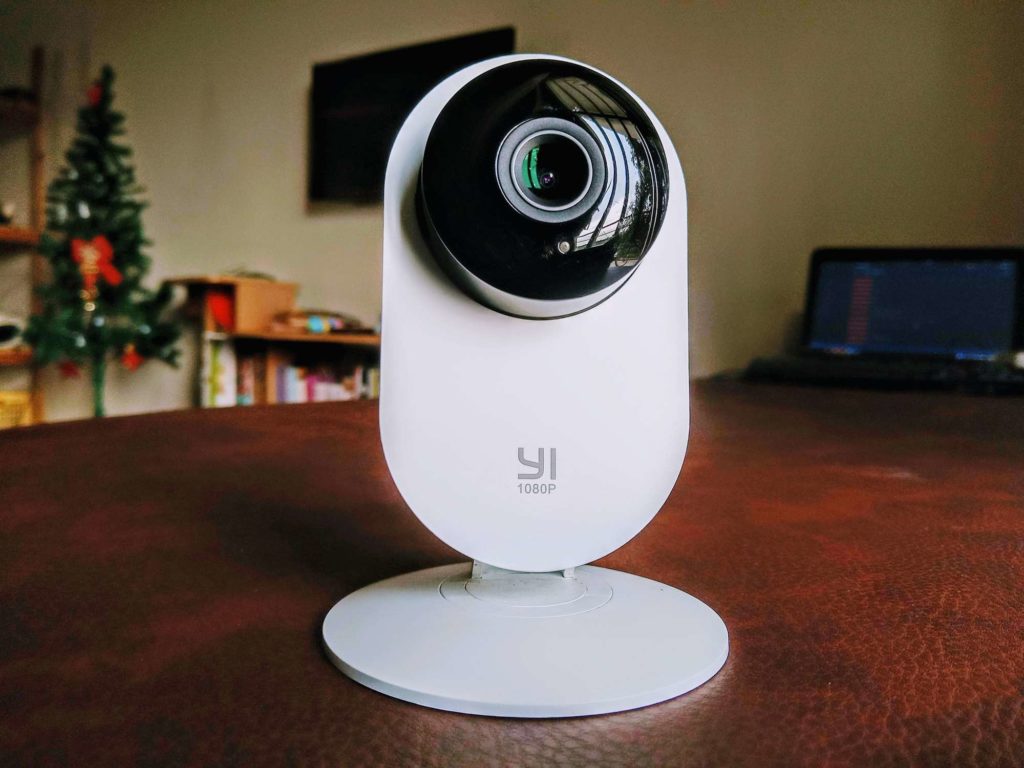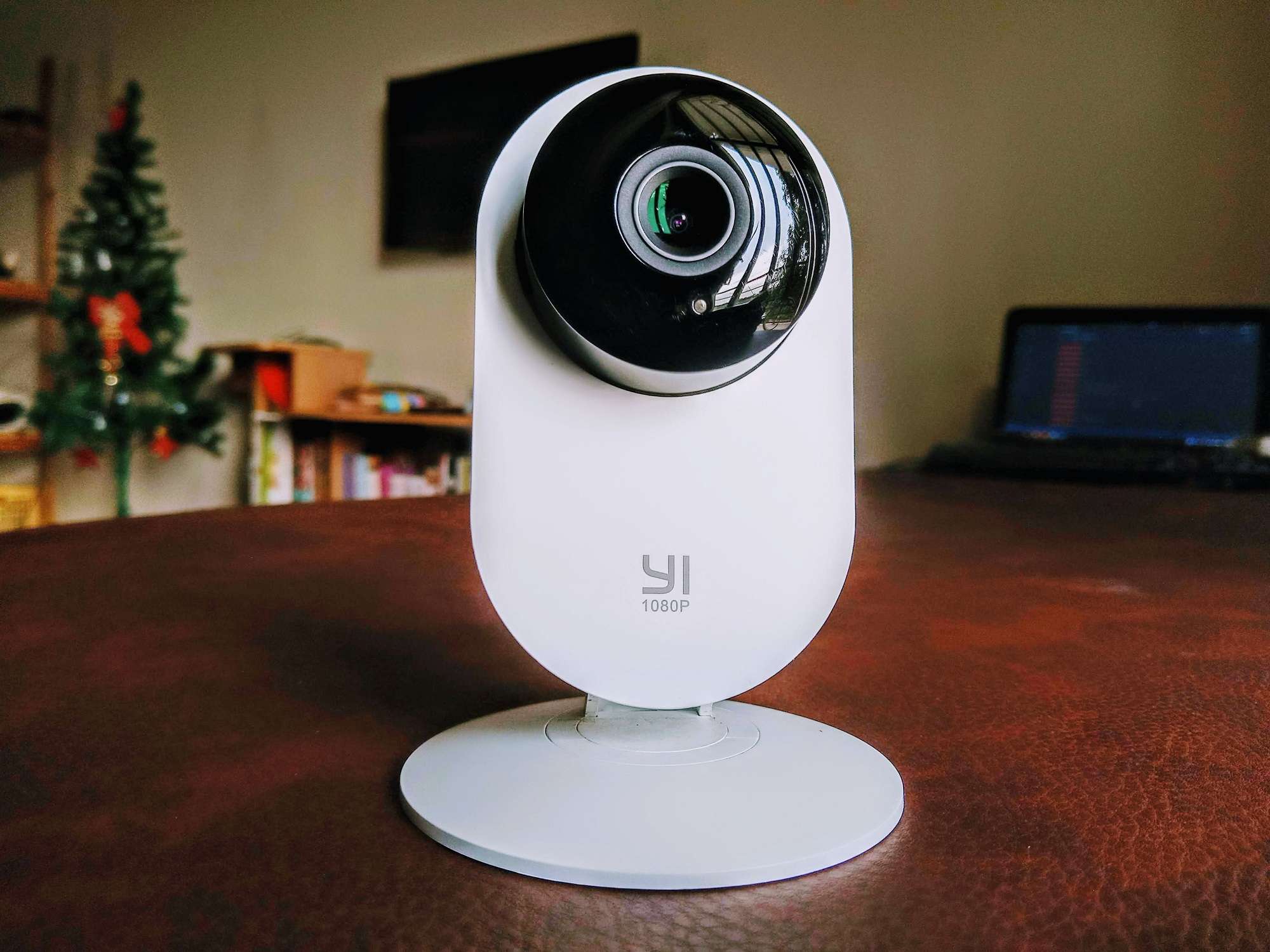 The YI 1080P smart home camera comes in a circular design measuring 32mm and comes already mounted on a malleable weighted white dock (114mm high, 80mm wide). The device is also feature-packed. It offers 1080P HD video footage (with night vision), a human detection feature, a wide-angle view, 2-way audio, baby crying detection, and integration with Alexa and Google Assistant.
Key Specs:
Dimensions: 80mm x 114 mm x 32 mm
Weight: 135g (Net Weight)
Connection: Wi-Fi: 2.4GHz
Wi-Fi Protocol: 802.11bgn
Power: DC5V-1A (Micro USB)
Compatible Devices: iOS7.0 or Android 4.0 and above
Camera: 1080p High Definition 112° Wide Angle Lens
Night Vision: 8x940nm Enhanced IR Lights
Storage: MicroSD card (8 to 32GB), YI Cloud
Features: LDC Distortion Correction, Night Vision IR, Two-way Audio, Motion Detection, Baby Crying Detection, Livefeed from PC, YI Cloud Service.
The YI 1080P home security camera retails for  $24.99 on Amazon
Wyze Cam Pan v2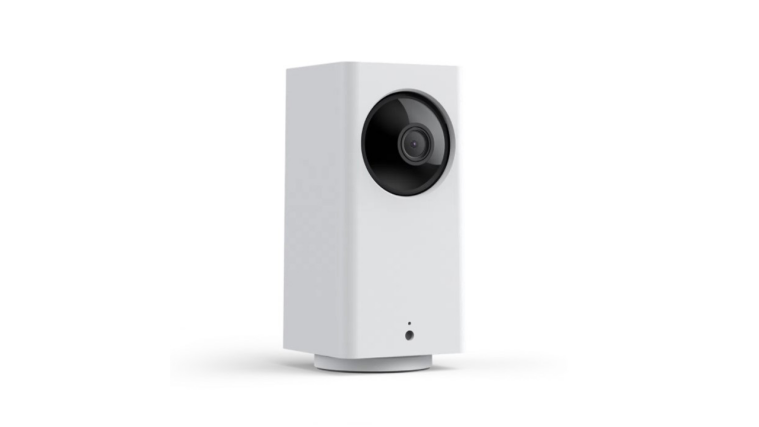 The Wyze Cam Pan V2 is an affordable white mini-tower (measuring 5.0 by 2.2 by 2.2 inches ) smart home camera that sits on a round motorized base that provides 360 degrees maneuverability. The Wyze Cam Pan v2 also offers a sharp 1080P video with color night vision.
Key Specs:
Product dimensions: 127.5 mm (H) x 60 mm (W) x 60 mm (D)
Net weight: 249 g
Power input: 110-240V (AC/DC)
Lens angle: 110°
Resolution: 1080P
Wireless connectivity: 2.4 GHz WiFi
The Wyze Cam Pan v2 is available on Amazon for $49.98
Getting the Right One
All the affordable smart home cameras listed here are perfect for indoor use, however, if your home needs stronger security, you will have to go for pricier smart cameras that come with advanced features like weather resistance. That said, before you decide on the smart home camera to buy, it is important that you understand How Smart Home Security cameras work.