If you are looking into testing the True Wireless Earbuds waters without betting much of your money, then starting at about $20, Xiaomi's Redmi Airdots or Mi Airdots also called Mi True Wireless Earbuds are a safe landing ground. These Wireless Earbuds are so popular that Xiaomi sold over 1 million units in just one month last year.
Xiaomi's wildly popular entry-level True Wireless Earbuds(TWS) come in two versions; Redmi AirDots (Mi True Wireless Earbuds Basic) which are the base level earbuds and the newer slightly improved Redmi AirDots S (Mi True Wireless Earbuds – Basic S). Notice the the "S" added to the latter product.
Advertisement - Continue reading below
Now don't be confused by the seemingly different and sometimes confusing brand names. Xiaomi hasn't done a particularly good job with branding its TWS products. That's apparently because the Chinese company trying to avoid trademark lawsuits from big Apple. So you'll find Xiaomi naming the same product different names in various markets.
So Redmi AirDots are also sometime called Mi AirDots or Mi True Wireless Earbuds. Redmi is a Xiaomi sub-brand launched sometime in 2013 with entry-level and mid-range smartphones. Redmi has a number of mobile accessories that go along with its smartphones including power banks, TWS earbuds, WiFi routers, Bluetooth speaker and fitness band. So going forward, I'll just stick to AirDots name.
Difference between AirDots and AirDots S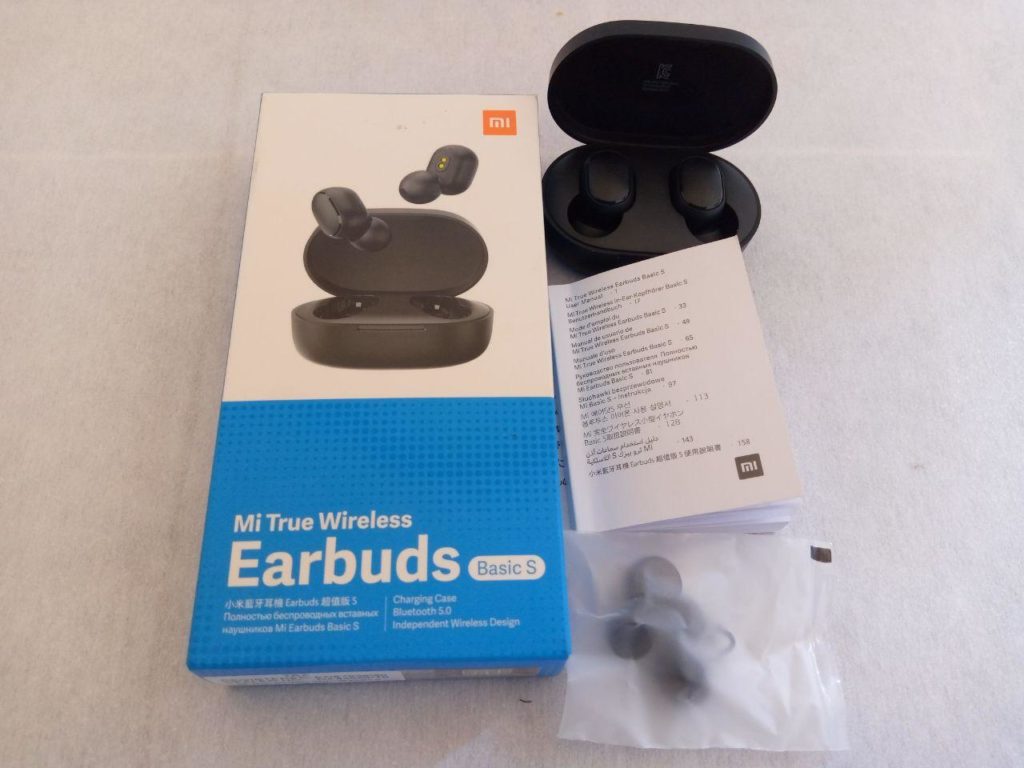 There isn't much difference between these two products in both form and function. By just looking at them, you don't tell a difference. I have previously reviewed the AirDots and AirDots S. Both AirDots are powered by Realtek RTL8763BFR chipset which spots Bluetooth 5.0 supports HFP/HSP/A2DP/AVRCP Bluetooth profiles, Bluetooth Low Energy (BLE) and SBC, and AAC-LC audio codecs.
Read more: Xiaomi Mi True Wireless Earbuds – Basic (Redmi Airdots) review
Xiaomi Aidots base specifications
Wireless connection: Bluetooth 5.0
Chipset: Realtek RTL8763BFR
Bluetooth protocol: HFP/A2DP/HSP/AVRCP
Range: 10 meters
Battery life: Double earbuds continuous listening time: about 4 hours, a total of 12 hours with charging case
Earbud standby time: about 150 hours
Single earbud battery capacity: 40mAh
Charging box battery capacity: 300mAh
Earbud charging time: about 1.5 hours
Charging box charging time: about 2 hours
What differentiates the Airdots S is Dual-Earbud mode and low latency game-mode support.
With Dual-Earbud mode, AirDots S Right and Left Earbuds are paired at once with your smartphone/tablet/PC as though they were a single unit. This is different from the standard AirDots where either the Right or Left Earbud first pairs with your device before they connect to each other.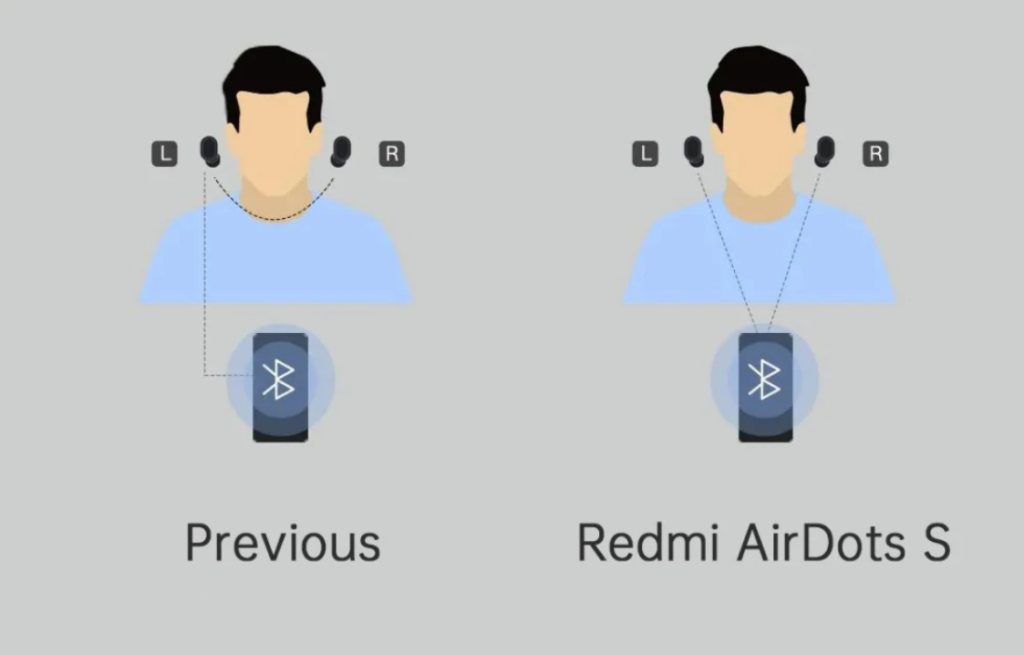 With the Standard AirDots, while pairing they'll appear as either Mi True Wireless EBs Basic_R or Mi True Wireless EBs Basic_L depending on which Earbud you paired with first. The AirDots S will appear as "Mi True Wireless EBs Basic S".
Read more: New Redmi AirDots S 2020 (Xiaomi Mi True Wireless Earbuds – Basic S) review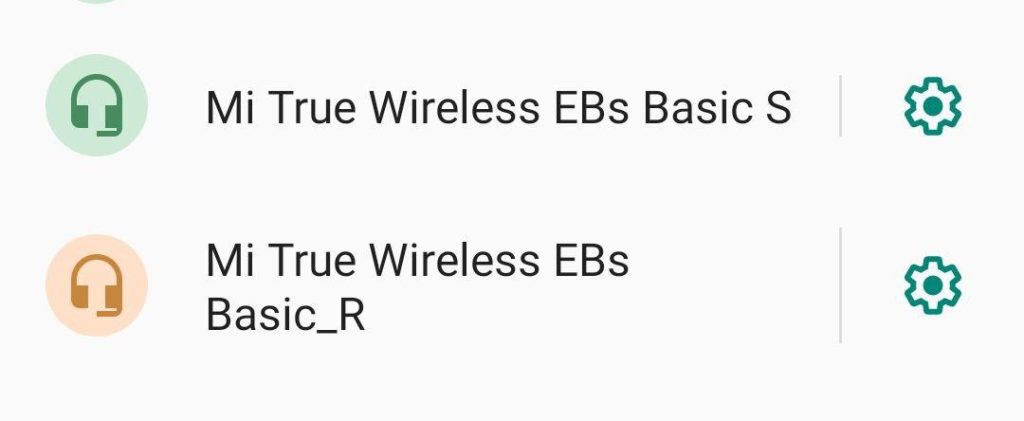 This is a slight improvement, but worth it nonetheless.
Update: Xiaomi has released the Mi True Wireless Earbuds Basic 2 also known as Airdots 2. I have already tried them out and I can confidently conclude that there's absolutely no difference both in terms of specs and features between the Mi True Wireless Earbuds Basic/Airdots S (TWSEJ05LS) and Mi True Wireless Earbuds Basic 2/Airdots 2(TWSEJ061LS). Keep in mind that Xiaomi has a terrible reputation of branding its products. So this tendency of the same product being given different names in various markets isn't new.
Here's a video review of the Mi True Wireless Earbuds Basic 2;
So what's the difference between the Airdots 2 and Airdots? It's the same as what I have already described above; the Airdots 2 support game mode and Dual-earbud mode (or they haven't master-slave pairing configuration shown in the picture above).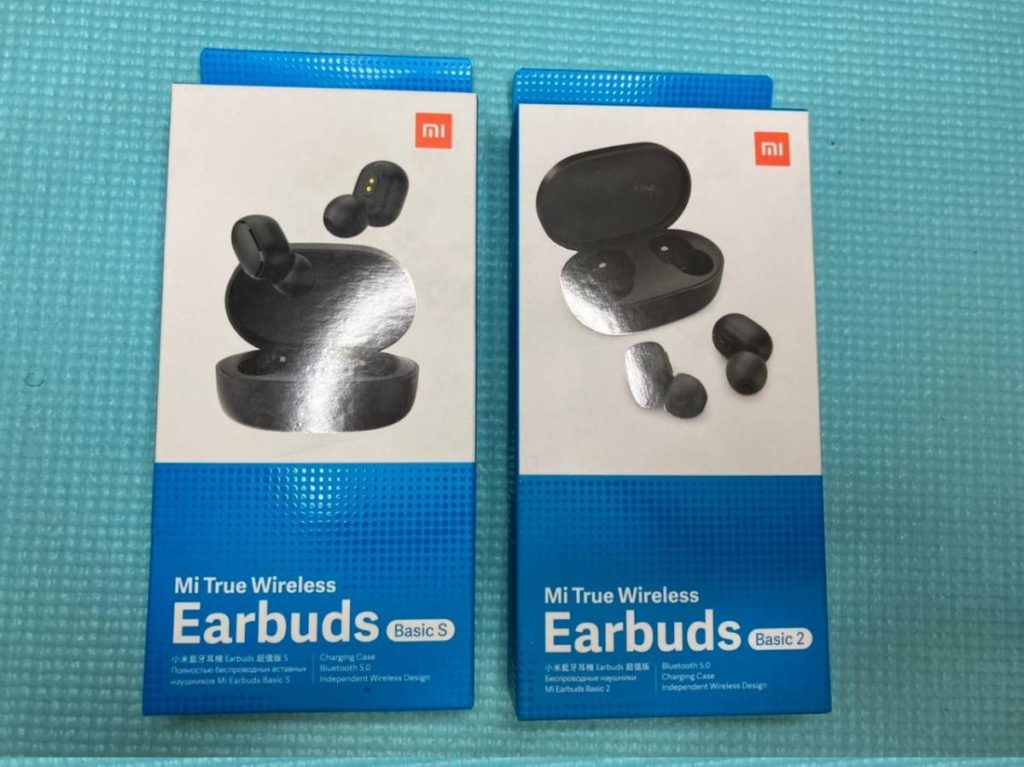 Read more: Xiaomi AirDots 2 (Mi True Wireless Earbuds Basic 2) Review
Mi True Wireless Earbuds Basic = Airdots
Mi True Wireless Earbuds Basic S = Airdots S
Mi True Wireless Earbuds Basic 2 = Airdots 2
* Airdots S and Airdots 2 are the same in specs and features.
Game-mode
The AirDots S support what Xiaomi calls low-latency Game Mode which is absent with the standard edition. It's designed specifically for gamers. Game-mode is meant to reduce delays in audio data transmission while you're playing games. To enable game-mode, simply triple-tap the multi-function button.
Price and availability
Both AirDot S and standard version are available both in China and to the global market. The Chinese version take on the Redmi AirDots name while international version are usually called Mi True Wireless Earbuds. The price difference between the AirDots is minimal. On average the Standard AirDots cost about $18 while the newer AirDots S go for about $25.