If you are looking for True Wireless Earbuds (TWS) but don't know where to start, then without spending much money, one of your best bet is Xiaomi's Mi True Wireless Earbuds – Basic S (also known as Redmi Airdots S). These wireless Bluetooth earbuds are an iteration to the Redmi Airdots which I reviewed last month.
If you are in a hurry, here's what we liked and didn't like about the Airdots S.
Advertisement - Continue reading below
TL;DR: Pros and Cons
What We Liked
Good sound quality
Dual-earbud mode support
Low latency game mode
Great price point ($30)
What We Didn't Like
Lack of multi-device support
Confusing branding across markets
There isn't much difference between the Airdots and these Airdots S in terms of design and even specs. Xiaomi has made very slight changes to the Airdots S an upgrade is almost not justifiable.
Both earbuds have a similar in-ear form-factor and come in Black color variant. They also sport Bluetooth 5.0, the same battery capacities of 25mAh (per earbud) and 350mAh for the charging case charged through MicroUSB port. In addition to supporting DSP/AAC/SBC codecs, both earbuds use the REALTEK RTL8763BFR master chip and are powered by 7.2mm dynamic. Each earbud also sports a multi-function button. The differences are in how the earbuds pair and what Xiaomi calls "Game Mode".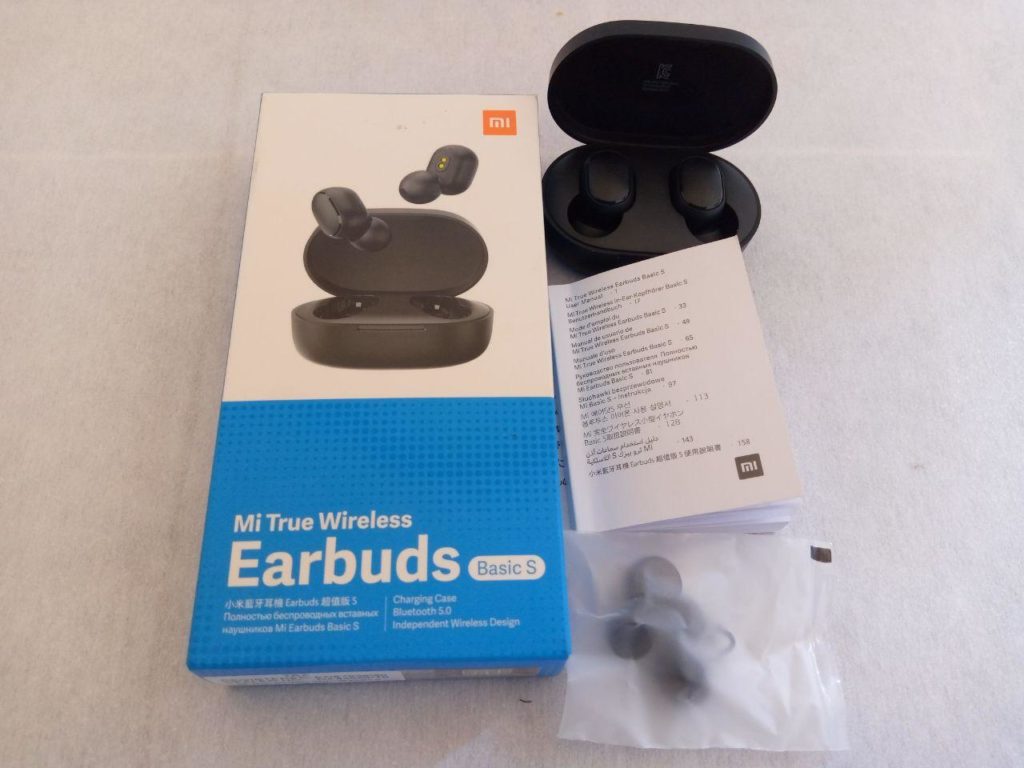 Model brand name
AirDots
AirDots S
Model name
TWSEJ04LS
TWSEJ05LS
Color
Black
Weight
4.1g (per earbud)
Bluetooth
Bluetooth 5.0
Battery Capacity
25mAh (per earbud)
350mAh (charging case)
Charging Time
1.5 hours
Music Playback Time
4 hours (earbuds only)
12 hours (with charging case)
Driver Unit
7.2mm dynamic
Codecs Supported
DSP/AAC/SBC
Bluetooth profiles
HFP/HSP/A2DP/AVRCP
IP Rating
IPX4 (earbuds)
Charging Interface
MicroUSB
Multi-function button
Music playback control
Phone call answer/reject
Google Assistant
Volume Control
No
ANC (Active Noise Cancellation)
No
ENC (Environmental Noise Cancellation)
Yes
Wireless Charging
No
Master-slave Connection
Yes
No
Game Mode
No
Yes
Global Price
$21
$30
Pairing and Connectivity: Dual-Earbud Mode
When you are pairing the Airdots S, remove both earbuds from the charging case simultaneously and wait 2-3 seconds for the earbuds to automatically connect to each other. Wait for the indicator light on the left or right earbud to blink white and then search for "Mi True Wireless EBs Basic S" on your Smartphone/tablet/PC. Tap on them and they're instantly paired with your device.
Now, notice the differences in pairing between the older Airdots and newer Airdots S. The older Airdots use a master-slave connection method to pair; first, the right or left earbud is connected/paired with your phone as "Mi True Wireless EB Basic_R" or "Mi True Wireless EB Basic_L" respectively and then the other earbud now connects to the one that's successfully paired with your phone! That's one annoying aspect I find with the older Airdots.
Advertisement - Continue reading below
The newer Airdots S use what Xiaomi calls "Dual-Earbud Mode". When pairing, you'll see only a single name "Mi True Wireless EBs Basic S" and when they're paired with your phone, both earbuds right and left are connected simultaneously with your phone.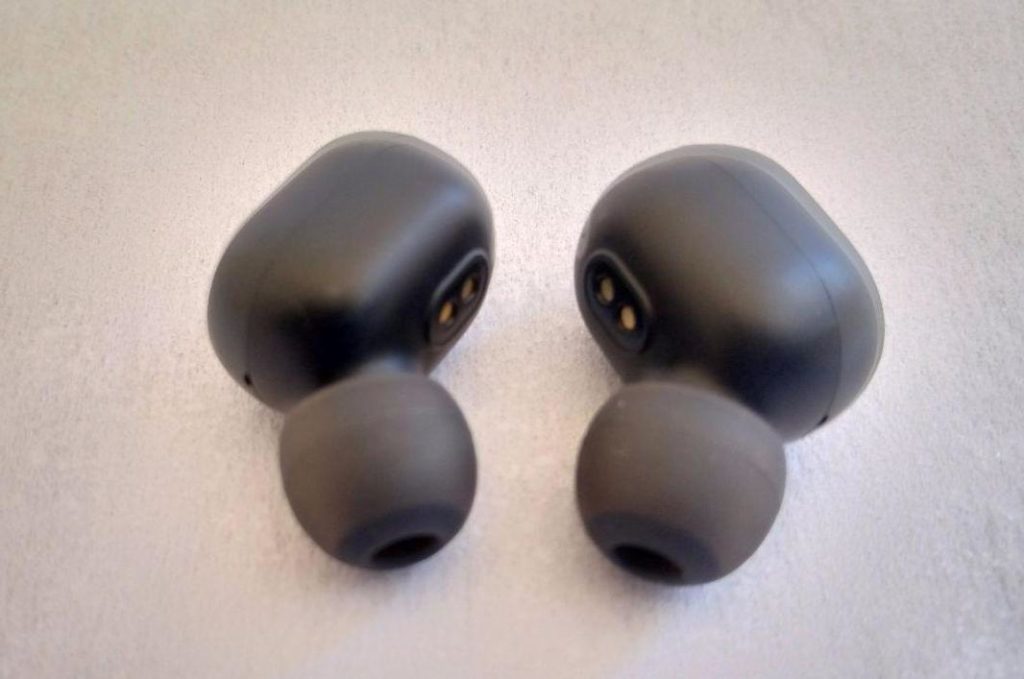 Now you can still switch between single and dual-earbud mode if you wish to. In single mode, you can still use one earbud right or left at a time. To do that, place one of the earbuds back into the charging case and close its lid. The other earbud will automatically enter the single-earbud mode. To get back to dual-earbud mode, remove the earbud from the charging case, and the default configuration is automatically restored.
Low Latency Game-Mode
The low-latency Game Mode is designed specifically for gamers. Game-mode is meant to reduce delays in audio data transmission while you're playing games. To enable game-mode, simply triple-tap the multi-function button. Xiaomi hasn't said much about this Game Mode, so I decided to play Temple Run with the earbuds on just to test how responsive they are. Admittedly, I am not really a hardcore gamer, but I barely noticed a difference when playing the game with the phone's speakers vs the Mi Airdots S on game-mode.
Price and Where to Buy
You can get the Xiaomi Redmi AirDots S from Gearbest at $30, from Amazon.com at $25, Amazon India (₹ 2,399), or at Ugx 180,000 from Odukar Store if you stay in Kampala Uganda.