OLLA will be the latest member of the O-series of Opera products & services in Africa.
Opera has been "killing it" in Africa with OPay —the company's bill payment app— and a slew of other software products and services like ORide, OTrike, OCar, OBus, OFood, OKash, OList, and the likes. With each of these products/services, Opera has managed to pioneer new markets and give existing players a run for their money. Thanks to sufficient funding and most importantly, problem-solving products.
Advertisement - Continue reading below
The company now seems to be going for the jugular as it prepares to pivot into the hardware industry with the launch of its own line of smartphones. Opera has been teasing its new product across its social media channels and through pop-up ads within its app(s). Going by available information, the Opera smartphone line would be called "OLLA" and here's what we know about it so far.
OPay OLLA phones: Varieties
We do not know for sure how many OLLA phones Opera would debut into the market, neither do we know how they will be grouped/categorized (into series). What we know, however, is that two OLLA phones (or more) will most likely be announced when Opera eventually launches its smartphone brand.
Exhibit 1: Pop-up Selfie Camera, Full-screen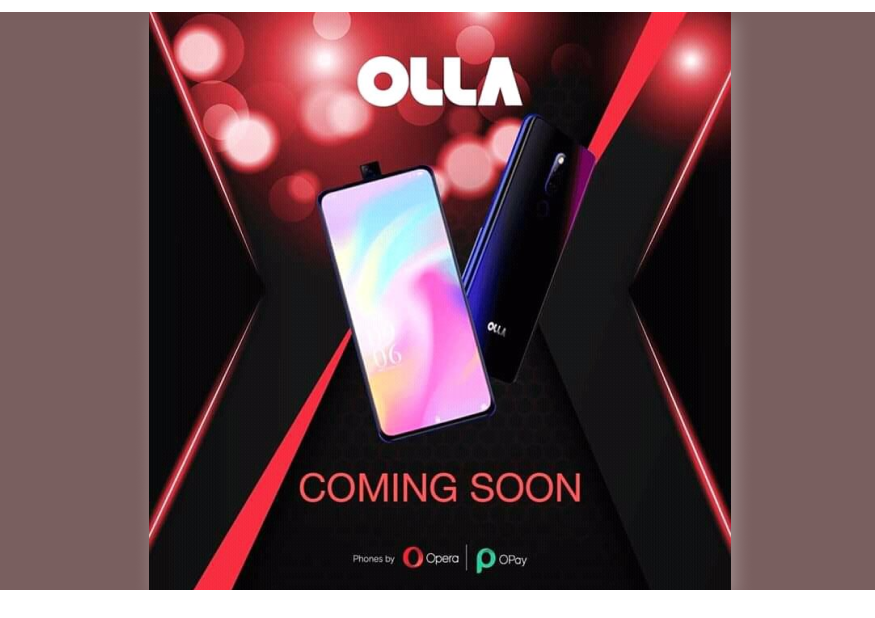 The first render shared online by Opera is of an OLLA smartphone with a pop-up selfie camera, dual-camera set-up on the rear, and a full-screen with next-to-zero bezels. The front-facing earpiece/speaker grill is neatly embedded at the top rim of the device's frontal; it takes a while to notice. There is an LED flash (most likely Quad-LED) above the dual-camera set-up and right below this is a fingerprint scanner.
Visible on the left-hand side is the SIM and memory card slot and on the right-hand side are the volume adjustment keys and power button. Although there's currently no information about the device's weight or dimensions, the device looks really sleek and finely polished.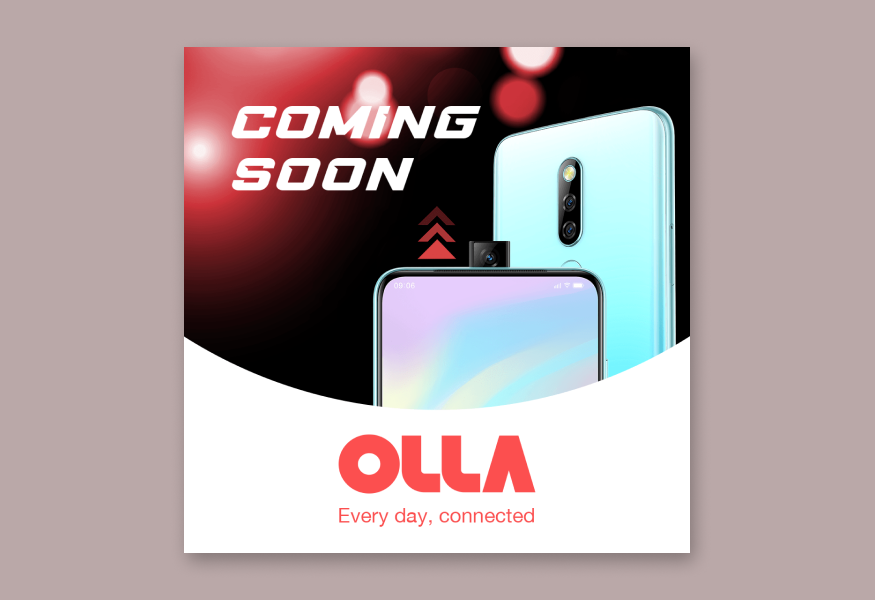 The device will be available in Mint Green (as seen in the picture above) and other color variants.
Exhibit 2: Punch-hole Selfie, Triple Rear Camera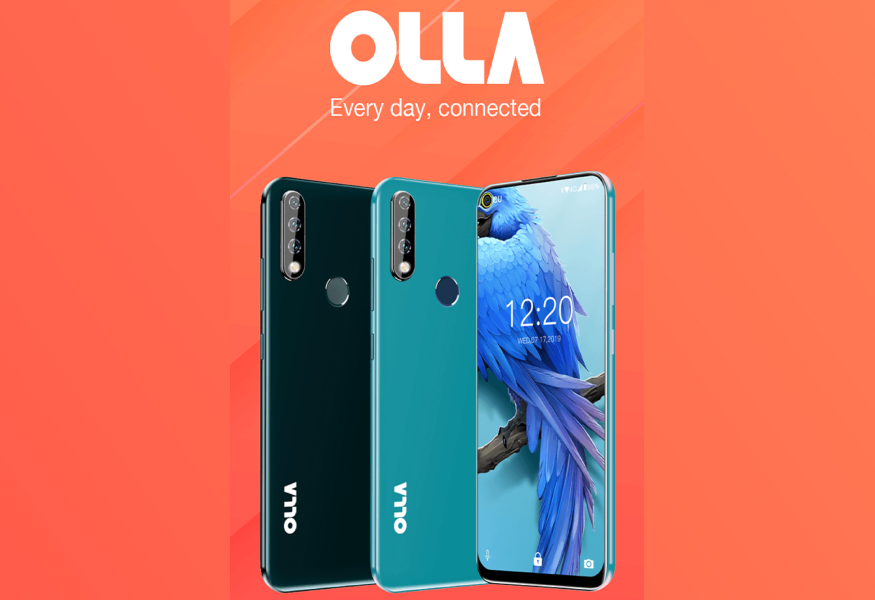 The second OLLA phone expected to be released by Opera in the coming weeks is this device with a Punch-hole selfie camera and triple rear camera.
Advertisement - Continue reading below
This device is quite top-tier as it mirrors some flagship phones of some big names in the industry — Samsung, LG, Vivo, etc. The selfie camera is embedded in a hole at the top-left corner of the screen. On the rear, you'd find three cameras aligned vertically as well as an LED flash. There's also a fingerprint scanner and a boldly inscribed OLLA label.
The camera configurations and quality are currently unknown. Likewise, information about the screen size, battery size, storage configuration, software & processor, etc.
Pricing & Availability
Price information of the soon-to-be-launched Opera/OPay OLLA phones is another obscure detail we are yet to find out. However, if we take a cue from the pricing history and pattern of OPay and Opera's products & services, we expect the OLLA phone to be affordable.
Regarding launch date and availability, we expect the OPay OLLA phones to be launch in the coming (3 – 5) weeks.
What Else?
Well, since the phones are powered by Opera and OPay, you should expect them to come with a couple of bloatware out-of-the-box. The company will most definitely use the OLLA phone as a medium to market/promote its products and services. So do not be surprised if you find apps like Opera browser, Opera Mini browser, OPay, etc. on your new OLLA phone.
Gunning for Greatness
If history is anything to go by, many of the top tech companies in the world today (think: Apple, Google, Amazon, etc.) are in the hardware and software business, and they are killing it. The OLLA phone is no doubt a big move from Opera/OPay. And if everything goes well, it is expected that when OLLA becomes available in the market, it'd further boost the company's market penetration and most importantly, help promote the distribution of its services to reach even more people across the continent.
Big question though: Will Opera (OLLA phones) be able to compete with Transsion Holdings (read: Tecno, Infinix, iTel) phones? We'll find out in the coming months, I guess.
Advertisement - Continue reading below