From owning and operating a mobile and web browser to successfully pivoting to other verticals like Food delivery, bike hailing, and consumer payments, Opera (Software) is showing no signs of slowing down. The Norway-headquartered company wants to dominate the Nigerian market in all categories, using tech to become the go-to platform for almost everything. And it seems to be doing everything right — gaining massive market adoption; raising millions of dollars in funding and investment; and forcing competitors back to their drawing boards to restrategize.
Presently, Opera doesn't have a product that champions a virgin market but is doing a pretty good job at eating a sizeable portion of competitors' share in existent markets. With a diverse range of products — ORide for bike hailing, OList for Ads listing, OPay for bill payments and money transfer, OFood for food delivery, and the newly-launched OTrike (for tricycle hailing)— that are rapidly gaining momentum, Opera has its gun out of the holster loaded with yet another bullet.
Advertisement - Continue reading below
OBus — Opera's new bullet?
When OTrike was launched, I had a conversation with a colleague (@odunayo) that Opera wants to hack transportation in Nigeria and it might not take too long before the company expand fully to vehicular transportation. Logging in to Twitter today, I stumbled upon an image of a bus with an OBus inscription in green colours that's native to some of Opera's products (OPay and ORide).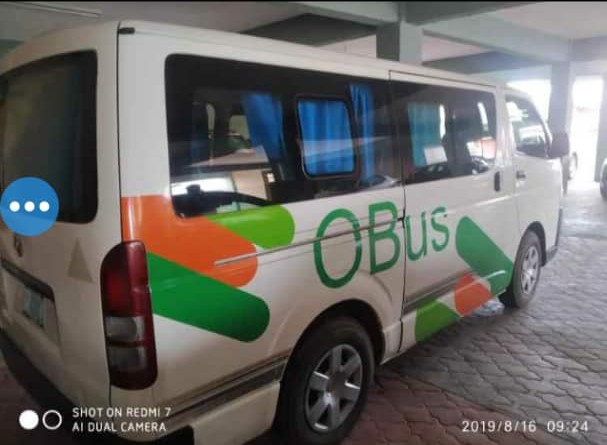 There's no official word yet but this picture further increases the chances of Opera launching OBus — even if the company had no plans to. In fact, now's the best time to launch because all eyes are on their products and their services are top-notch too. But should Opera launch OBus, how would it compete with traditional (private and state-owned) commercial buses on the Nigerian roads?
OBus' Modus operandi (speculated)
Bus-hailing is somewhat a virgin industry that Opera is looking to create and subsequently dominate. This begs so many questions: what's OBus model of operation going to look like? Will the supposed OBuses (as seen in the picture above) operate intra-city/state or inter-city? Will they convey commuters to (and from) different locations within a city? Or will the target consumers be inter-city travelers? Will OBus have a standalone app or the service would be infused into the OPay app — just like ORide?
One thing's certain though: Just like it did with OPay, ORide, and OTrike, Opera will use the low-price strategy to drive OBus to mass adoption. Currently, the company has enough funds in its coffers to lower prices and acquire the team to make quality products.
The future
OBus doesn't seem to be ready for market rollout yet, but it appears to be on track as the company is already branding new buses for its soon-to-be-launched transportation service. Speculatively, we should expect OBuses on Nigerian roads in about a month or two.
Moving on, should we expect to see an OFerry/ OBoat later in the future? I think so; since transportation seems to pique Opera's interest a lot, the company might just decide to rival GBoats (a Lagos-based boat-hailing startup). Maybe, maybe not.
Advertisement - Continue reading below
The fact, however, remains that Opera might just be on its way to total dominance in all market verticals it has pivoted into. OFood is doing well, ORide is doing amazing too, and the same can be said for OPay. OTrike is a new service but its future looks really bright. With OBus (should it succeed), Opera might have just hacked market dominance in Nigeria.