The Fintech space in Nigeria is growing massively as many companies and startups are actively providing new and improved mobile payments solutions to the banked and unbank population in the region.
One of the newest player in the Nigeria mobile money is Opera's OPay. The mobile money provider officially operations in the country in August 2018 and have done incredible numbers and achieved tremendous results in terms of location adoption, market penetration, transaction processed, number of users, investment raised and other aspects.
Advertisement - Continue reading below
OPay isn't the only mobile money/payment platform in the country but it has managed to carve out a significant share of the mobile money market in Nigeria to itself in less than a year of operations. We've previously discussed how Opera made a success of OPay and other products. Now, we'd talk briefly about what makes Opay stand out from other mobile money platforms in Nigeria.
What's OPay doing differently?
1. Bank transfer charges
Like other mobile money providers, OPay is also disrupting conventional banking by availing the underserved (and unbanked) a cheaper way to send money to people's bank accounts. Regular bank-to-bank transfer fee costs ₦52.50 but mobile payment providers charge less.
Presently, OPay has the cheapest bank-transfer rate in the country. The service initially used to charge ₦32.0 for bank transfers but reduced it to ₦10 earlier this month. This will surely draw in new users to the platforms and also foster the retention of old users.
2. Minimal Transaction Requirements/Limitations
I've used a number of Nigeria mobile payment solutions and I discovered that OPay has the least transaction requirements. I've had to provide my Bank Verification Number (BVN) on major mobile payment platforms to unlock transaction above NGN 5,000. On OPay, the basic transaction limit is NGN 50,000 before you will be required to supply additional information.
This might not look like a big deal but it actually is. If, as a mobile payment provider, you intend to increase financial inclusion to the unbanked, you have to eliminate as many barriers and limitations as possible.
Though a security measure, BVN requirement is almost as restrictive as regular banking.

Advertisement - Continue reading below
3. Offline agents
Similar to Paga, OPay also utilizes both online and offline agents to deliver payments solutions to as many people as possible. And although Paga (launched in 2012) obviously processes more transactions than OPay, OPay seems to have more offline (agent) penetration than Paga.
With more marketing effort, however, OPay financial services would reach more unbanked and under-banked population in the country in the future. And this will ultimately result in an up-and-to-the-right growth in its transaction volume.
For context: OPay has about 40,000 agents while Paga's boasts of over 15,000 transacting offline agents. One contributing factor to OPay's enormous number of offline agents is the fact that the payments company offers free POS terminals to its agents — because it can afford to. With the recent $50 million it just raised, its offline presence would —obviously— grow only wider.
4. Bank-Mobile Payment Duality
While these new-age payments company and startups are all out to "disrupt banking," banks will continue to exist (and flourish, too). The most successful payment provider of the future will, however, be that company that's able to successfully provide (and combine) ALL the elements of banking and mobile payment.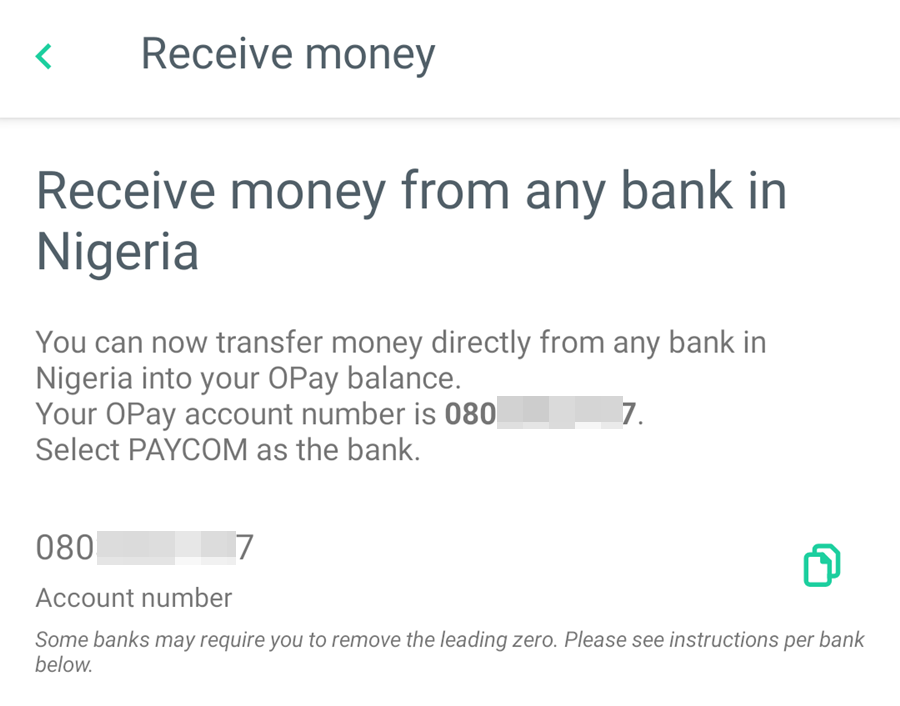 Bank-Mobile payment duality is another thing OPay is getting right and doing differently. That you can receive money from any bank directly to your OPay account is a major step in bridging the gap between the banked and unbanked. The best part about OPay's duality is that your phone number is also your bank account number.
Paga also allows users receive money from any bank in Nigeria. Users are, however, assigned an account number that's totally different from their phone number… which isn't good enough. I believe if you're trying to disrupt banking and include the unbanked, convenience and ease of use should be of the toppermost concern… and OPay seems to get it!
RE: Phone number + account number (as opposed to a universal number i.e phone number only) is "more work."
Advertisement - Continue reading below
5. Funding of third-party betting accounts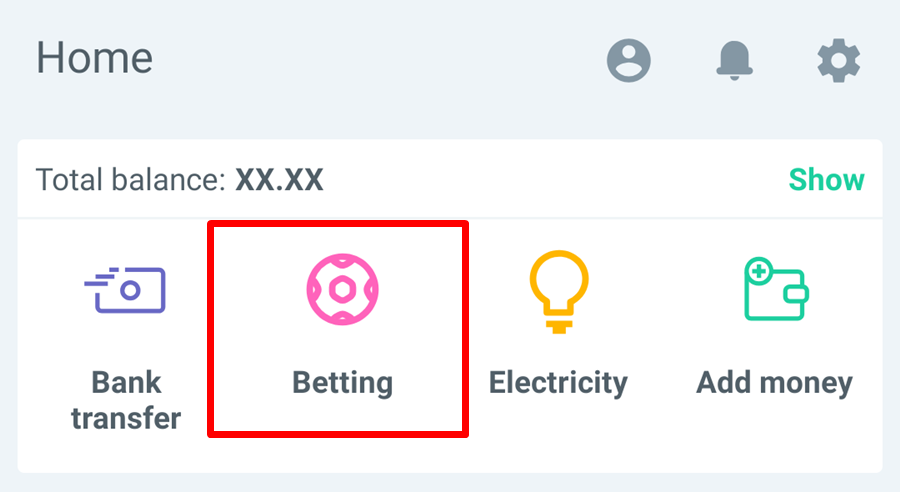 While randomly comparing OPay to other Fintech apps/platforms (Barter, Jumia One, Wallet.ng, Paga, and KongaPay), I discovered that OPay is the only payment company that allow users directly fund their third-party betting accounts. This definitely scores OPay a pointer too, yes?
To conclude, OPay is doing a lot of things differently in the Nigeria Fintech space. It's about the most complete local mobile payment provider in the region at the moment, encompassing everything from airtime purchase, utility payment, electricity, betting, banking (online and offline), etc.
Of course there are other players in the industry doing impressive work and providing unique solutions that OPay doesn't — international payments solutions for merchants, recurring payment solutions for consumers, virtual cards, etc. This article is only to point to out some unique selling points (USPs) of OPay.