When Opera (Software) announced two years ago that it'd be investing a total of $100 million in facilitating financial inclusion and the growth of Digital economy in several African countries within a two-year period, it was obvious that the company was coming full-force. Revealing more details about its Africa expansion, the Vice President of Opera Software Africa, Richard Monday further made it known that a large amount (40% actually) of the proposed $100 million investment fund would be invested in Nigeria.
With $40 million USD in the bag about a year ago and a plan to foster financial inclusion and digital growth, we take a look at products the company has built, its upcoming products, and how Opera has performed so far in the region.
Advertisement - Continue reading below
Opera Pay (shortly called OPay)
Launched in May 2018, OPay is the company's first mobile payment service in Nigeria. Originally operated in Nigeria by Telnet as PayCom, Opera acquired a huge chunk of the company and rebranded to Opera Pay (OPay).
OPay is a mobile payment solution that allows users pay utility bills, purchase airtime and mobile data, top up your online accounts, send and receive money to contacts, family and friends right within a mobile app. On top of that, Opera Pay operates as a bank, allowing users send and receive money to and from any Nigerian bank directly within the OPay app. Better yet you can also withdraw cash from your wallet directly from nearby Opay agents.
Offline OPay Agents
Speaking of OPay agents, they are also an integral part of the financial inclusion and payment solutions that Opera intends to provide in Nigeria. And interestingly, the company is "killing it" with these agents. A couple of weeks ago, OPay announced that it had registered exactly 20,000 agents in less than 12 months of operation.
In a market filled with big Fintech players like Paga, Pocketmonie, Quickteller, and Firstmonie in the online and offline space, it's interesting to see OPay gaining massive amount of traction and adoption within such short period. But how was OPay able to thrive successfully despite the presence of multiple competition though? Well, OPay simply offered what others weren't. According to this OPay agent, the following features are why OPay is the best Mobile Mobile operator in Nigeria at the moment, and why many individuals were quick to dump rival companies to sign up as OPay agents:
1) Free Registration
2) Instant wallet Settlement for withdrawal
3) Free Point of Sale (POS) terminal
4) POS terminal is easy to obtain
5) Cheapest tariff in [the] market (For both transfer and withdraw)
6) Customer service is easy to access and issues/complaints are resolved quickly.

Advertisement - Continue reading below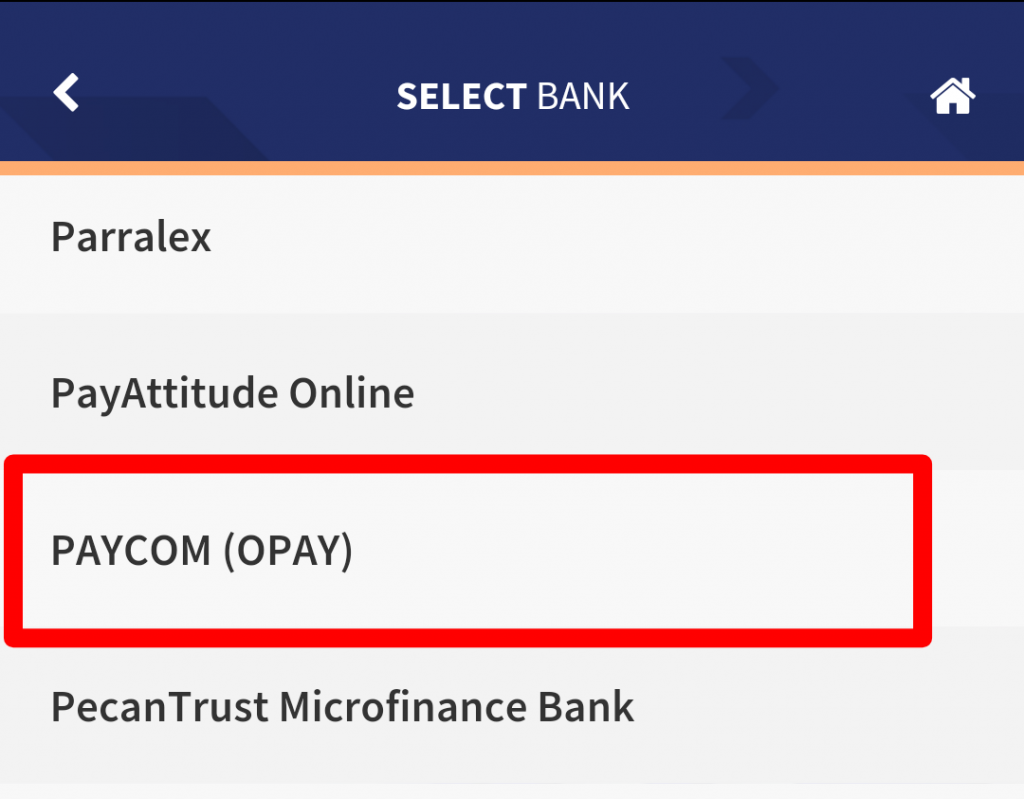 OPay agents aside, another unique thing OPay has successfully done with its app is providing banking services without actually being a bank. I mean, using your phone number, you can receive money from any bank in Nigeria. Simply supply the sender your phone number and inform him/her to select PayCom (OPay) as the recipient bank name on their banking app. You no longer have to remember your regular bank account number, really. OPay is providing a unique payment solution where all that is required for your financial needs is your phone number.
OFood
Fintech aside, food delivery is another vertical market Opera wants to conquer in Nigeria. OFood is Opera's food delivery service which allows users directly order meals from over 200 restaurants within the OPay app, pay, and get it delivered to their doorstep. OFood is in direct competition with Jumia Foods but because I haven't been able to successfully use OFood to order meals (yet) plus I haven't come across solid reviews, I cannot exhaustively tell how it compares to Jumia Foods or what chance it stands against Jumia Foods in the online food delivery market.
Moving on, it isn't clear why Opera decided to embed OFood into the OPay app. Something tells me it is to attract as many users to the app before splitting both services into standalone apps. But then again, Opera's plan could be to concatenate all of its services into a single, unified super app — similar to what Jumia did with its Jumia One app.
Talking about unifying services, the next header highlights the next service Opera intends to launch into its OPay app pretty soon.
ORide
Launching officially on the 27th of May, 2019, Opera Software has been teasing the next product lined up for release in its Nigeria expansion agenda for the past couple of weeks. This time, the company will be launching a motorbike hailing service called "Oride". To prepare users for the launch of the service, the company has pushed an ORide section to the OPay app but the service isn't functional yet. When you click on the ORide button, however, you'll be presented with a list of coupons which you can redeem for free rides when ORide eventually goes live.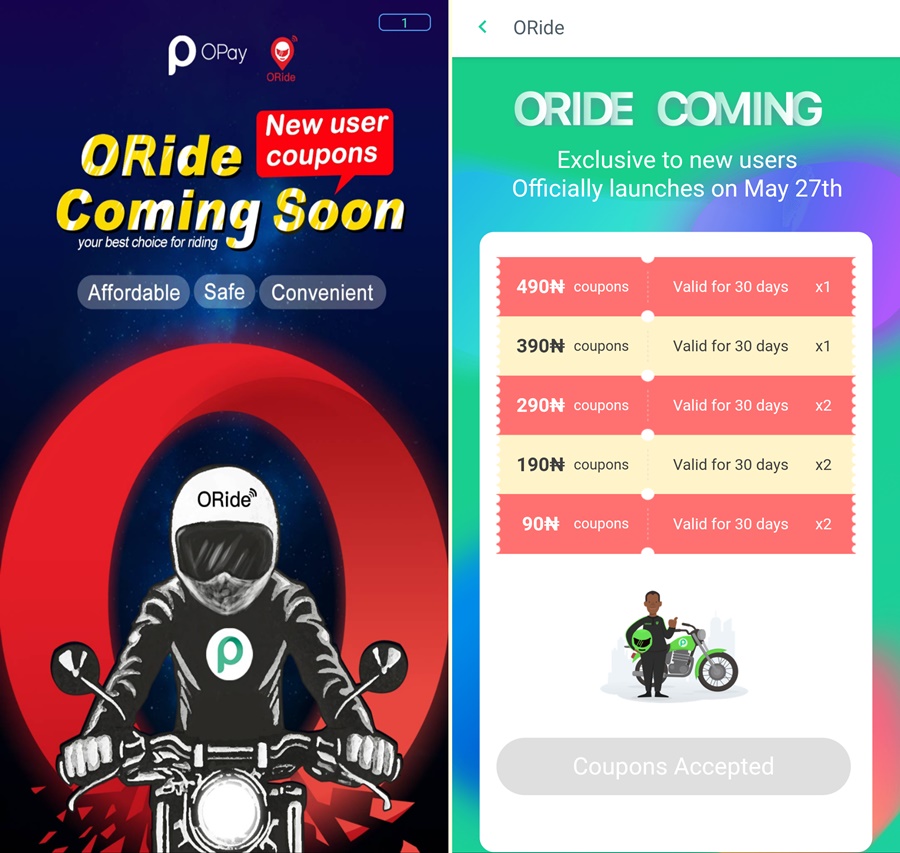 ORide will face competition from MAX, Gokada and other names in the motorbike hailing ecosystem. If you'd recall, SafeBoda is also finalizing expansion plans to Nigeria as well. So yes, the motorbike hailing war is coming! We look forward to seeing how it pans out.
To conclude, I'd say Opera has done a pretty job in the Nigeria market so far. Thanks to $40 million USD in the company's coffers, Opera has successfully gone after big names in the fintech sector, the food delivery sector, and soon, the motorbike hailing sector. And while all signs point to an Up and to the right growth in all of the above-mentioned products and services, we really can't wait to see the next solution(s) Opera will build for the Nigerian market.
Advertisement - Continue reading below