Bad guys on the internet want a piece of your data and so do governments. When your private pics and credit card information lands on wrong hands, your life might become miserable. And when websites such as Netflix dictate who watches specific shows and where, you won't be amused if you are the one cut out.
But the internet has several tricks up its sleeves, workarounds to beat the bad guys, picky websites and snooping eyes of your government. Strong encryption, proxies, Tor and VPNs are known ways to get ahead of the curve without earning a computer science degree.
Advertisement - Continue reading below
Tor and VPNs put online privacy and security in the hands of ordinary Internet users.
Both TOR and VPN allow the users to access the content while Internet Provider's(IP address) remains concealed. However such features are present in them that makes Tor and VPN different from each other.
Before jumping to the differences between Tor and VPN, let's first get to understand what these both services are, how they work and steps to install them.
What Is Tor?
TOR or The Onion Router is a free Internet browser and open network which allows users to improve their privacy and security over the Internet. Putting in simple words, Tor is software that allows the users to browse the Web anonymously.
This software transfers the activities of a user through secure channel and makes the browsing history anonymous for ISP. It gives you the access of internet freedom which normally a user doesn't have it. This is the reason why Tor is called the "Dark Web". This browser was typically designed to stop people (including the government agencies and corporations) from tracking a user's identity, location or browsing habits.
However, it is recommended not to visit and explore many websites on Tor because this browser is capable of installing malware on your computer. Also, Tor is somewhat complicated to install that has many steps for downloading and then lets you continue with exploring.
Advertisement - Continue reading below
Follow these 5 Steps to Install Tor:
Download the Tor browser and save it
Click Run to setup the Tor Browser
Select your desired language
Choose the destination folder and make sure that the location has at least 80MB free disk space
Now click Install
A folder named 'Tor Browser' will be created on your desktop once it has been setup. You can Open the folder and use the Tor Browser by running the shortcut file.
If the installation was successful, you should see a screen like the one below when you launch the browser: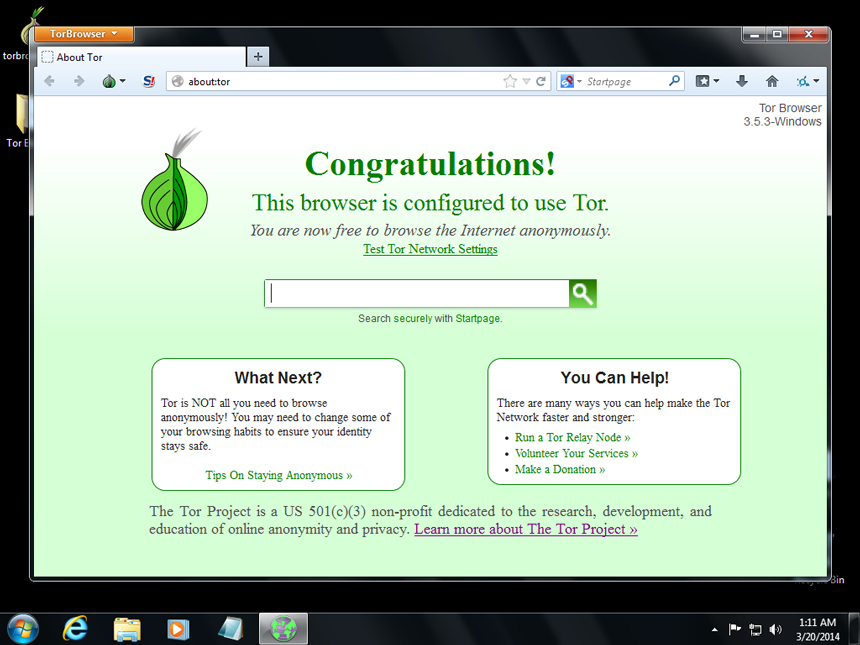 Typically Tor Network is being used to:
Keep internet activities private from websites and advertisers
Answer cyber-spying concerns
Evade hostile government censorship
Avoid surveillance
Ensure maximum privacy over the Internet
What Is VPN?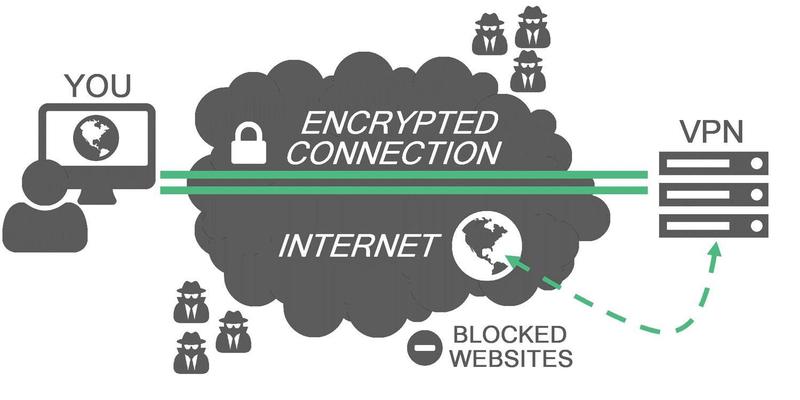 A Virtual Private Network (VPN) creates a secure tunnel between your computer and the network which allows you to browse the internet safely. VPN hides your real IP and location. It encrypts your data with 256-bit encryption which makes it completely protected. You can independently connect to any free Wi-Fi spot without a fear of being tracked or monitored.
VPN offers security protocols which encrypts your data and lets you enjoy videos without any buffering. These are the reasons that makes VPN a strong competitor for online privacy against Tor. It means that sensitive information is difficult to decrypt. This leaves hackers and thieves handicapped while a Tor network is unable to keep you protected from the malicious hackers.
The VPN's provider IP address becomes your IP address. Whenever you will visit a website, it will show VPN's providers IP address leaving no trace of your identity. Your identity can only reveal if you transmit any personal information such as when you visit social networking sites.
Advertisement - Continue reading below
Follow these 7 Steps to Install a VPN:
Find your IP address and write it down.
Click the Start Menu and navigate to Control Panel
Select Network and the Internet and then Click on Network and Sharing Center on the next page
Now click Setup a new connection or network -> Connect to a workplace
To begin creating a VPN server, select Use my Internet connection
Now locate your IP address and enter the needed field then hit Next
Type your user and password in the asked boxes and then click Connect.
The VPN connection starts setting up and connects your internet connection to the VPN server.
Conclusion
In summary, if you want to browse anonymously, then the recommendation for you is Tor. While if you are looking for enhanced and advanced privacy to secure your data from hackers, malware, and identity thieves' then a recommendation for you is a VPN service.