8k TV is definitely not a new buzzword since the release of 4K TVs, it has also been in development to be the next stage of TV. From being a prototype, to a concept TV and then an actual release, the journey of 8K TVs have not really gone mainstream yet. Some big players like LG, Samsung, Panasonic, Sharp are all part of the new tech. Adopting different models you've got OLED, MicroLED and QLED screens both offering up to 8K resolution.
Here are some of 8K smart TVs you have now:
Advertisement - Continue reading below
LG 88-inch 8K OLED TV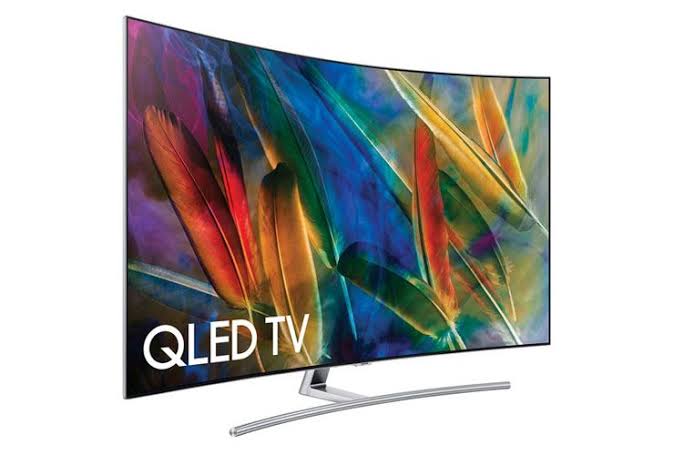 The biggest on the OLED screen list yet and also on the 8K resolution level too which make it quite a sight to behold. Packaged with rich pixels, the display shows much detail than your average 4K TV. Unlike the Samsung 8k TV, it was displayed in the IFA event with native 8K content (video and image). It is also quite thin, thanks to the OLED panel which does not require any backlighting that will tale extra space.
See more: 8K Smart TVs make their maiden debut at CES 2018
Samsung 85-inch Q900FN QLED 8K TV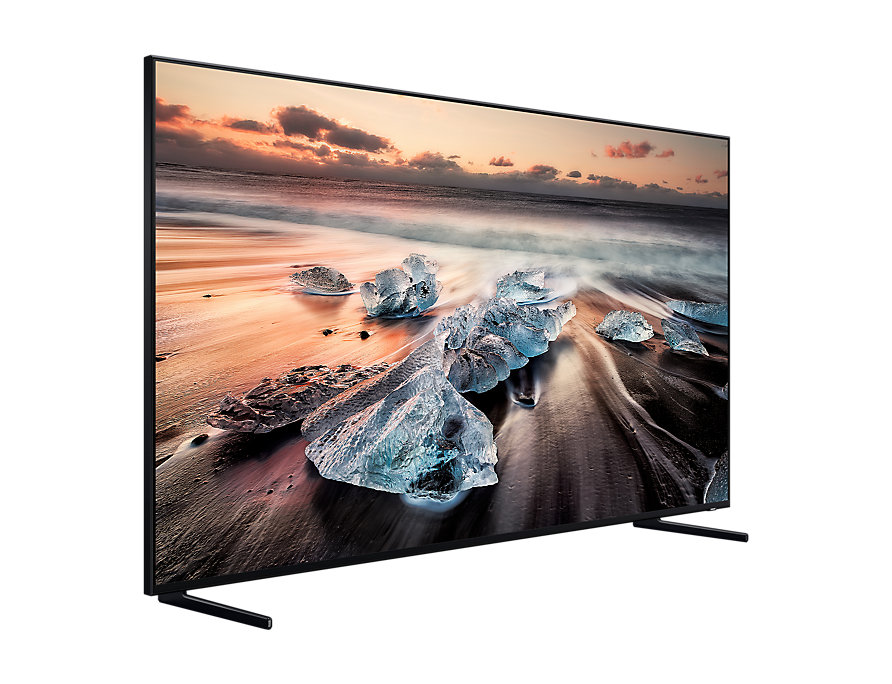 This is the only consumer ready 8K TV available yet considering others have not even announced a release date yet. The 85-inch beauty comes with a state of the art QLED panel offering some jaw-dropping picture quality. With a staggering 7680 x 4320 pixels, the TV comes with quite the colourful screen to blow you away. The TV also comes with an impressive AI upscaling system that can take a 4K material and transform it into an 8K content. In addition, you will also be offered up to 4, 000nitss of brightness and HDR support as well as a 120GHz refresh rate. The behemoth TV will go on sale for about $15, 000.
Sony X1 Ultimate Full-Spec HDR 8K Display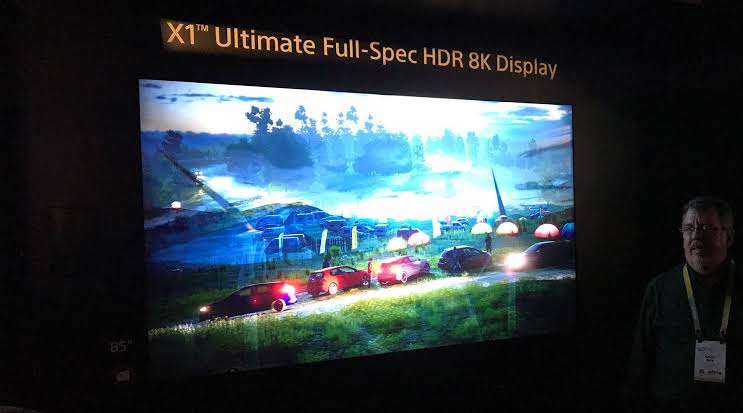 Advertisement - Continue reading below
Sony is also in the game with its own 85-inch 8K TV that offers a staggering 10, 000 nits brightness. Backed up by an unspecified technology, Sony presents its own 33 million plus pixels TV tech. The TV will also be carrying the company's latest X1 Ultimate picture processor. This processor is said to be two times more powerful than the current generation X1 Extreme processor. You would also be able to enjoy HDR content at a go.
Also see: How different is 8K from 4K?
Sharp's Aquos 8K TV (LV-70X500E)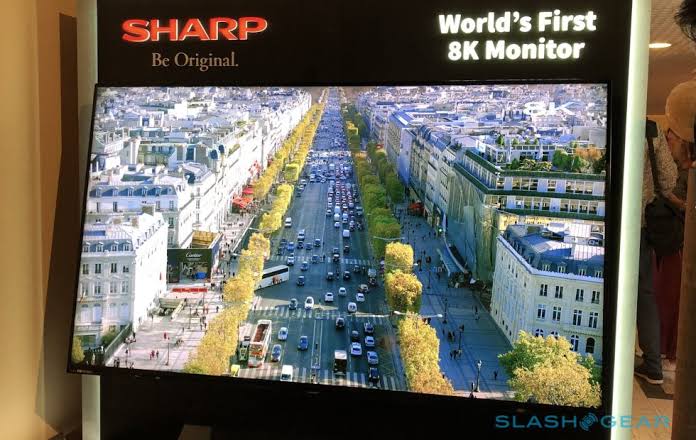 Sharp also have a commercially available 8K TV with a rich colour gamut (86-percent BT2020 color gamut coverage) and stunning visual delivering. Backed up by the same 7680 x 4320 pixels, the screen will function as a 3D display because of the in-depth precision of the content on display. You will also be getting upscaling on the TV, with 4K and lower resolution content being taken up to 8K resolution.The TV will also be coming with an 8K soundbar that delivers 22.2 channel sound. In addition, the TV has a maximum brightness of 1, 000 nits and costs about $13, 800.
Also read: This 65-inch LG display that can 'roll up like a paper' is revolutionary
You've got several other prototypes like the gigantic 145-inch 8K TV from Panasonic, HiSense 98-inch 8K TV and TCL X10 75-inch 8K TV amongst others. All with a promise of future release.