In a recent development that saw Huawei being placed on the United States Commerce Department's "Entity List", the company will no longer be able to transact with U.S companies without first obtaining government approval. Consequently, a number of U.S firms like Intel and Qualcomm have cut ties with the company.
One of the biggest blow the U.S ban handed to the company, however, is the retrieval of Huawei's licenses to use Google products by the search engine giant. This translates to the inability to use the Android operating system, Play Store, YouTube, Gmail, Maps, as well as other Google products and services (like Android updates) on it's (read: Huawei's) devices in the future — until the ban is lifted.
Advertisement - Continue reading below
Responding to the US ban, Huawei's CEO admits that it could stunt the company's growth (especially outside China) by about 20% but guarantees that the company will definitely bounce back. As it appears, it seems as though the company saw the ban coming and had been preparing beforehand.
Huawei's Plan B
While existing Huawei and Honor products (phones and tablets) based on Google's Android OS will continue to run the operating system, receive security updates and after-sales service, new phones from the company will no longer be powered by Android. But Huawei seems not to be worried.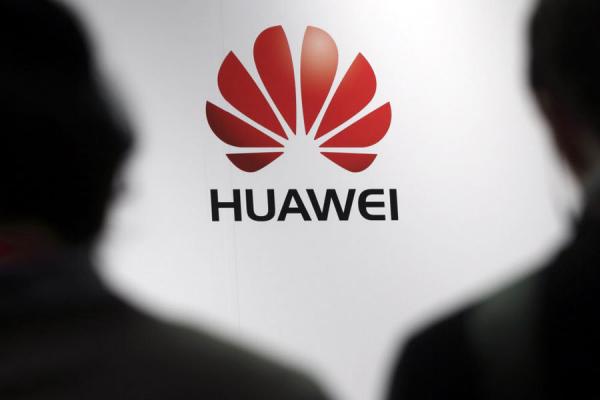 According to a report by GizmoChina, Huawei had readied its own proprietary operating system in preparation for situations like the U.S Entity List ban. It isn't clear how long this reported proprietary operating system had been in the works or how long Huawei took to develop it but the report indicates that the OS has been ready for quite a while but Huawei continues to use Android as its preferred operating system and planned to resort to using its own OS only in "extenuating circumstances" — like the U.S ban.
There is no official name for the operating system yet but it will reportedly power not only smartphones but PCs too.
Will it be "Hongmeng"?
What will Huawei's substitute OS be called? Confirming earlier reports, HuaweiCentral, a Huawei-centric platform revealed more detailed inside information about Huawei's proprietary OS that the company intends to use to replace Android on its products.
First off, HuaweiCentral (HC) revealed that Huawei has indeed been working actively on a backup operating system for about seven years i.e. since 2012. Secondly, the operating system was developed under the name "Hongmeng". While it disclaimed that "Hongmeng" could be the OS codename and not the final/market name, it confirmed that Huawei indeed has a backup OS ready to be shipped on its new devices.
Advertisement - Continue reading below
Can "Hongmeng" weather the storm?
The idea of a new operating system is definitely exciting, but it begs so many questions. If "Hongmeng" (or whatever Huawei calls it) eventually launches and is being used on new Huawei and Honor phones and PCs, will consumer dump Android (or iOS) for it? I mean, given how resistant the average tech consumer is to change, plus how deeply engraved Android smartphone users are in the world of Google and its products, will Huawei's new OS stand a chance at survival?
No doubt, the company's hardware is awesome, but does it stand a chance at the software race it is about to embark on? We have seen how unproven smartphone operating systems (like Lumia and Windows phones) fell in the past despite being backed by industry giants. Will (or can) Huawei do anything different to make it survive? Will you be willing to spend your money on a smartphone with an unproven OS?
Huawei phones in China do not use Google service so there's a high chance of adoption of its Hongmeng OS in the region. But how does Huawei plan to deal with not being able to use popular apps like YouTube, Maps, Gmail, etc. on its proprietary Hongmeng OS outside China? Will the company develop competing apps for its OS? Or has Huawei done that already?
So many questions, really. But I guess we may never find out until Huawei unveils the supposed "Hongmeng" operating system expected to substitute Android on its devices.
Featured image credit: HuaweiCentral