itel S13 Review: The itel S13 which costs UGX 290,000 ($76) comes hot on the heels of its predecessor, the itel S12. As far as reincarnations go, the S13 is undoubtedly an exciting upgrade on so many levels. The S13 cuts away most of the baby fat on the S12, shaving off the bezels to fit a 5.5-inch full-screen display in a tiny device.
Much as the itel S13 is a self-styled selfie camera phone, the 13MP camera is rivalled by the 5MP dual camera shooters. This is not to say the S13 is all about the camera. Let's have a comprehensive look at the sum of the parts.
Advertisement - Continue reading below
itel S13 review: Display and Build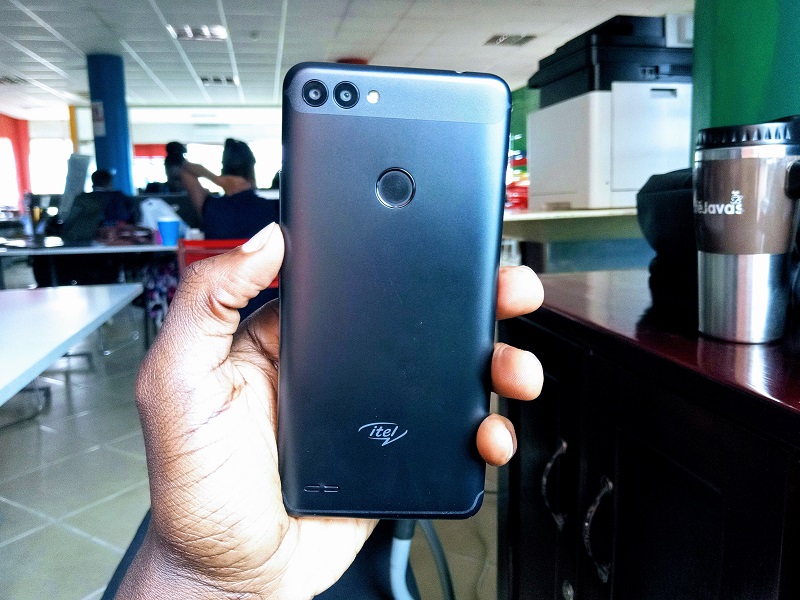 At first blush, the itel S13 might remind will remind you less of the itel S12 and more of a Google Pixel . Especially the rough band at the head where the dual cameras and LED flash reside at the back.
That the S13 comes with a Fingerprint sensor shows how ubiquitous this technology has become. Of late, I can't see myself using a phone without a fingerprint sensor. What's even better is that it's well placed at the back for almost mindless unlocking of your device. To finish this off, a single speaker calls the bottom home.
The front features a 5.5-inch Full-screen display which is impressive for its 480 x 960-pixel density.  Don't let my big hands fool you, the S13 fits snug as a cat in your favorite chair.
Topside is the 13MP Selfie Camera and a single LED flash. The body of the itel S13 is made of a cheap polycarbonate build. It has a non-premium feel perhaps given its size and weight. The back cover is removable and so is the battery therein. The dual SIM slots are hidden in there, as is the microSD card slot for expandable memory.
Performance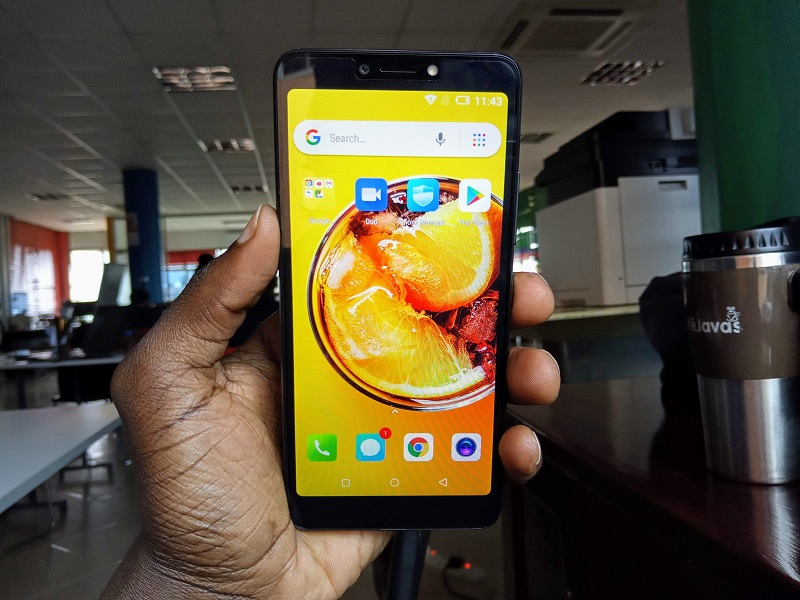 Advertisement - Continue reading below
Antutu Benchmark: 21960
The itel S13 runs a MediaTek MT6580 Quad-core 1.3GHz, ARM Cortex-A7 Processor alongside a Mali-400 MP Graphics (GPU) Processor. As far as we can tell, this defacto processor is now an industry standard for entry-level Android Go devices. The likes of Tecno Spark, itel A32P, itel P32 all run MediaTek MT6580 under the hood. In all likelihood, the performance should be similar.
Expect satisfactorily moderate performance. Apps load in about a second and won't lag or stutter to any noticeable degree. The usual games i.e Temple Run and Candy Crush run just fine. You don't do any performance gymnastics though.
You will be able to open multiple apps and switch between them almost instantly. Keep in mind though that we are running a moderate 1GB of RAM, so there's only so much you can do before performance takes a nose-dive.
Surprisingly, the itel S13 performs comparably better on Antutu Benchmark than its cousin, the itel P32. Where the P32 garners a score of 20521, the S13 marginally beats it to get 21960. Let's pretend for one second that we understand what exactly those scores mean. In doing so, it appears that the S13 does have a slight comparative advantage over its cousin, although that's only performance-wise.
---
Related:
---
Camera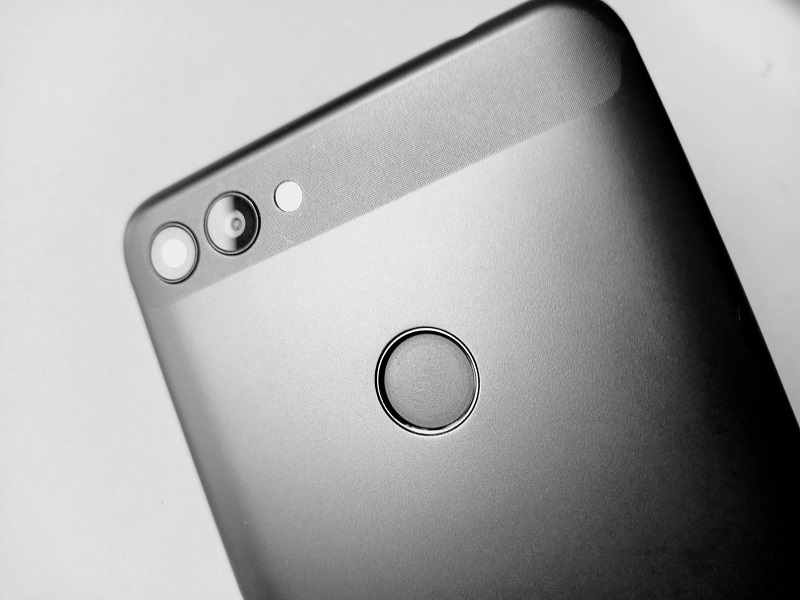 A little while back, we reviewed the itel P32 which marked the first time we witnessed a budget phone with a dual rear camera ensemble. The camera output was short of remarkable for a device in that price bracket. The itel S13 follows in those shoes to bring us the exact same arrangement.
Advertisement - Continue reading below
The 5MP dual rear cameras have autofocus and shoot at a resolution of 2560 x 1920 pixels. On that point, we couldn't verify if both rear cameras are 5MP or if it's just one. Also, we don't know what special effect particular cameras bring to the table and how it factors into the end product.
The 13MP front Selfie camera packs a few more pixels than the rear. That said, the resolution remains constant at 2560 x 1920 pixels. There's a lot of emphasis on the itel S13 Selfie camera which goes by the slogan "Clearer Selfie." There's not much in way of camera settings. The modes you get comprise Lowlight, Pano [rama], Pro and Portrait. The other thing you get is Masks which might or might not be to your liking. Can't please everybody, no?
The output is much better than you would expect. The white balance, aperture and exposure is spot-on. The colors are vibrant and alive. We even managed to get a few shots in pitch black. With ample light, the effect is decent overall.
Battery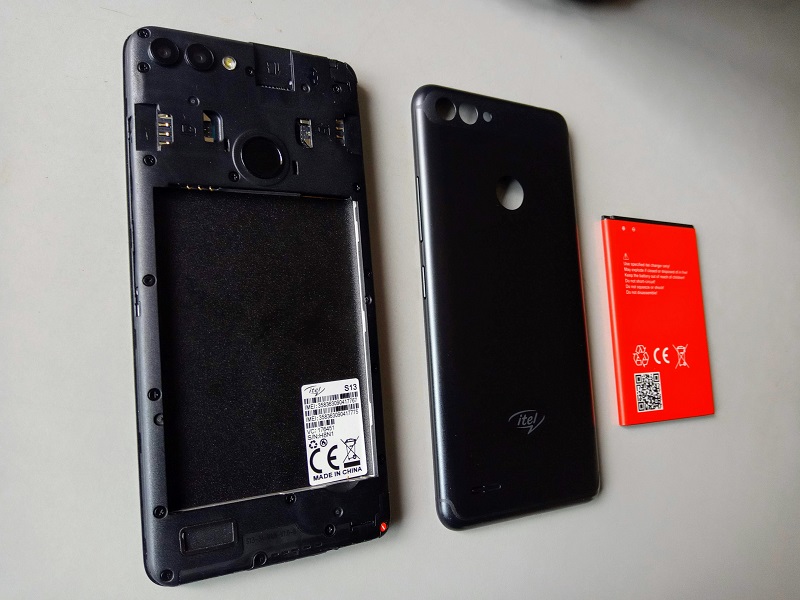 By any market standard, a removable 2400mAh Li-Ion battery isn't much to write home about. Perhaps it is. It's been so long since I last saw a removable smartphone battery, that it looks like a technological advancement all on its on.
What this means is that you can buy a new battery if and when the one you have stops keeping charge. Or you can buy extra batteries and swap them out when they run out.
Moderate usage should take you through the day and that's as much as we can hope for. Android Go coupled with other performance and power tweaks are optimised to consume as little battery as possible. On standby, a 30% battery has gone 8 days straight with no noticeable battery changes.
For that matter, we had to put a stop to our testing due to time constraints although the itel S13 didn't disappoint.  Consider this a testament to itel's intelligent power saver mode. Don't expect Quick Charge though. Charging will take you a few hours using the included charger.
Advertisement - Continue reading below
Itel S13 Specifications
Announced: 2018, August
Available: 2018, September
Model: itel S13
Colours: Champagne Gold, Elegant Black, City Blue
SIM: Dual Micro-SIM
OS: Android™ 8.1.0 (32 bit Go Edition)
Network: GSM, WCDMA, GPRS, EDGE
Display: 5.5-inch 480 x 960px IPS, multi-touch touchscreen, 16M colors
CPU: MediaTek MT6580 Quad-core 1.3GHz, ARM Cortex-A7 Mali-400 MP Processor
Memory: 8GB ROM, 1GB RAM, microSD, up to 32 GB (dedicated slot)
Camera: 5 MP (2560 x 1920) + 5MP (2560 x 1920) dual rear cameras, auto-focus, dual-LED flash, 13MP (2560 x 1920) front Camera with LED flash
Sensors: Accelerometer, Ambient Light, Proximity, Fingerprint
Battery: Removable Li-Ion 2400 mAh battery.
itel S13 review: Final Verdict
Compared to the S12, the itel S13 packs a bigger screen, a better resolution, a better camera and overall design. The battery horsepower, however, is the same. But don't let that fool you.
Also, unlike the itel S12, the S13 runs optimised Android Oreo Go Edition. Android Go comes with performance and battery improvements, periodical system upgrades and a few extras sprinkled here and there. At the end of the day, the itel S13 is an entirely new device worth the cost.