I don't know who you are. I don't know what you want. If you are looking for a smartphone, and you don't have a lot of money, I do have something for you. The itel A32F running Android Oreo GO edition won't win you any beauty contests. We are going full disclosure here; the device itself is an unpretentious entry-level smartphone.
It can only muster a modest 480P display on a 5-inch screen topped off with a midnight black plastic finish. Nothing fancy to write home about, to be honest. But what it does have going for it, is Android's versatile marketing skills acquired over a very long career which have made it the most popular mobile operating system in Africa and elsewhere.
Advertisement - Continue reading below
The bottom line is, for a segment of the market, connectivity is everything. Sometimes, flashy mid and high-range devices will only attract the wrong sort of attention. What the itel A32F does is let you sample the joys of a well-specced smartphone without necessarily breaking the bank to do so. You get to WhatsApp your friends, use Google Maps, the Gmail app, browse the internet, name it, on limited system resources without slowing down your device that much.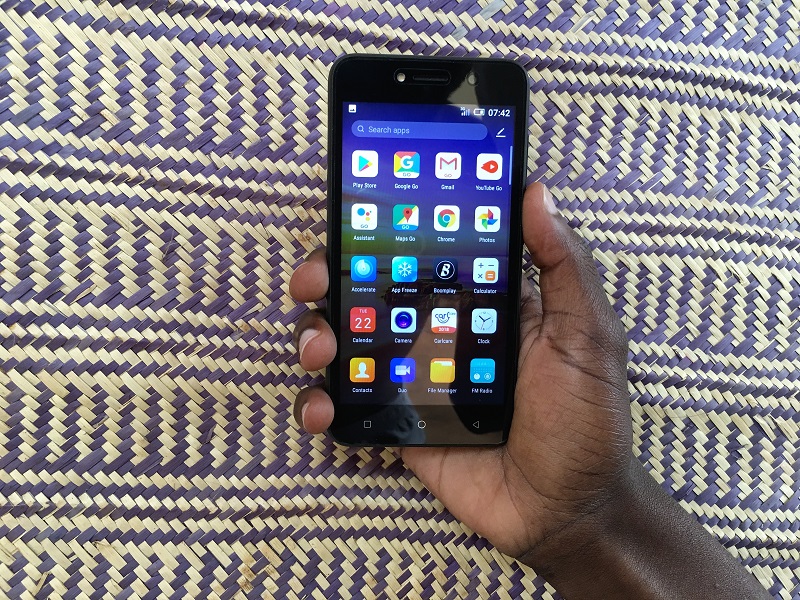 What you get (and don't get)
The Itel A32F is powered by a Quad-Core MediaTek MT6580M processor alongside a Mali-400 MP GPU cruising speeds of 1.3GHz. The 2,050mAh battery enough to take you through half a day of moderate use. And it's removable which is an exception to the rule. Most devices these days have non-removable batteries.
Memory-wise, the A32F ships with a modest 8GB ROM and 1GB RAM, upgradeable to 32GB with a MicroSD card. Despite the much-touted slim Android Go, the system itself takes up about 3GB of storage. Straight out the box, you get only 520MB RAM of the 1GB and 5.19GB ROM free of the 8GB storage on the device. We can subsequently deduce how much space Android Go takes up from this.
---
Related: itel A32F Unboxing, Specs & First Impressions
---
You won't get 4G connectivity, but we have long experience on 3G, so you know the drill. We experienced no lag at all browsing the internet and that's a plus in our books. Also, given that the entire device is optimised for data saving, it does make sense to make it a 3G phone to boot.
Advertisement - Continue reading below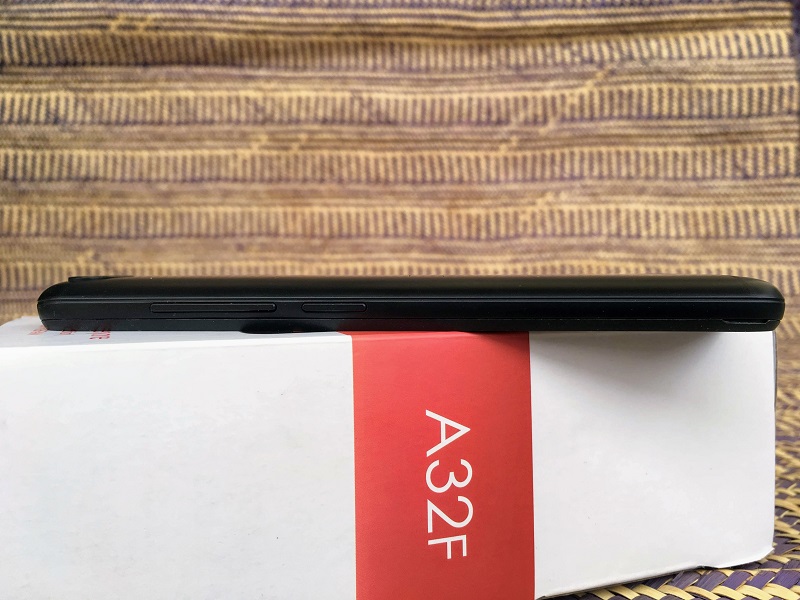 And now to round this off, the itel A32F sports a 5MP camera on the rear with a LED flash, while a 2MP camera is on selfie duty up front. The camera is surprisingly not that bad. At least the camera didn't make me look ugly.
At least you get a fingerprint scanner. That's quite the feat on a device of its price. And it works really well, considering. You also get a hard plastic jacket to provide some insurance against falls.
Performance boost + Data savings with Android Go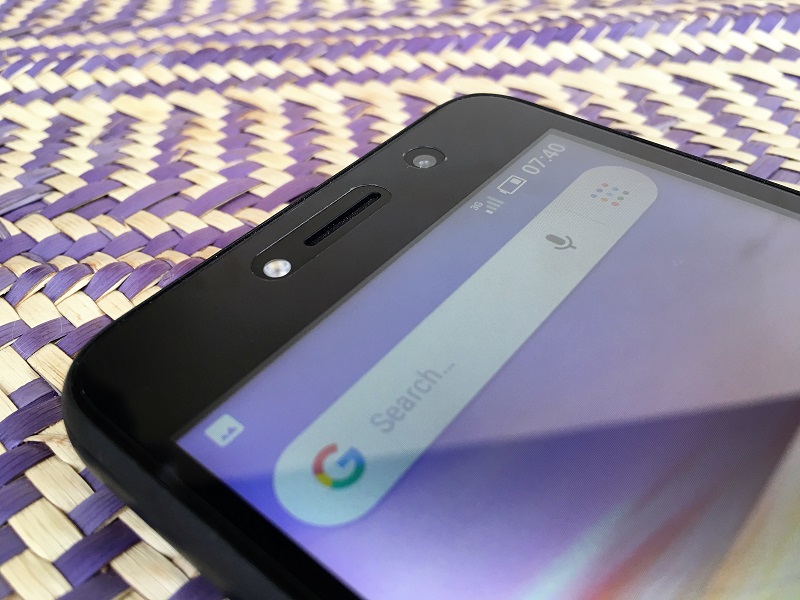 The itel A32F comes with the Android Oreo Go Edition operating system. That's basically what Android Go is, a stripped down version of Android starting with Oreo. It's optimised to run on entry-level processors, utilising less RAM (512MB ~1GB), fewer system resources, and subsequently less mobile data. The end result is a fluid performance all round despite the RAM limitation.
Google remixed their trademark apps to run on this limited RAM. These Android Go apps comprise Google Go, YouTube Go, Google Maps Go, GBoard Go, Google Assistant Go and Gmail Go. These are basically lite versions of Google apps which leave a minuscule footprint on your system, taking up as little space as they can manage and still function as advertised.
Feel free to add Files Go, Facebook Lite, Skype Lite, Messenger Lite to complete the downloadable Lite apps. On that point, Google Play Store will prioritise apps 'optimised for your device (meaning, lite apps). These are optimised to tip-toe in your smartphone and use as little data and memory as possible. You are also at liberty to disable these apps if you so wish. Only a few vital system apps (e.g Google Play Services, Camera, Clock, e.t.c) are immune to this.
---
Related: What is Android Go and how different is it from Android One
Advertisement - Continue reading below
---
Sound with BoomPlay
For sound, the itel A32F makes use of the BoomPlay app synonymous with Tecno devices. The BoomPlay app replaces the default Play Music app in other Android Go devices. We laud this decision, I am not a fan of the Play Music App, because it's just plain ugly and has very few settings to tinker with.
The sound output from the itel A32F isn't so bad for such a tiny device, only that the maximum volume won't tease you into party mode. We loaded Sambolera by Khadja Nin and it became apparent that the sound doesn't carry far. The bass tries hard only to flounder and wilt away. Blame it on the solo speaker at the top front.
Camera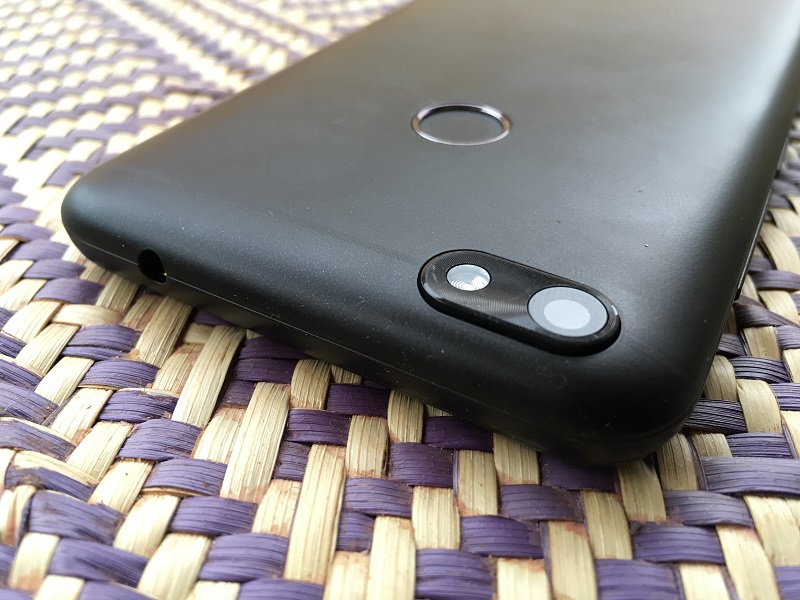 Call me a glass-half-full person, but I was personally impressed with the 5MP camera. The colors are vivid as though it's a power powerful camera. The color and light exposure is well balanced. In good lighting, you will fall in love with how you look. Even zooming in the image doesn't distort the quality that significantly. Kudos for that itel.
Notable itel A32F apps & features
Fingerprint: lets you set up to 5 unique fingerprint patterns. You can set particular fingerprints to; take a photo, answer a call, record a call, and stop and alarm clock.
Duraspeed: helps boost foreground apps by restricting background apps apart from those allowed in the list. Notifications for those apps not allowed might be delayed or not sent.
i-Smart: reduces the screen size to use comfortably in one hand.
Phone Master: apps comprise Storage Manager, Data Monitor, Power Saver, App Lock, AutoStart Manager, App Freeze and Lock Screen Freeze.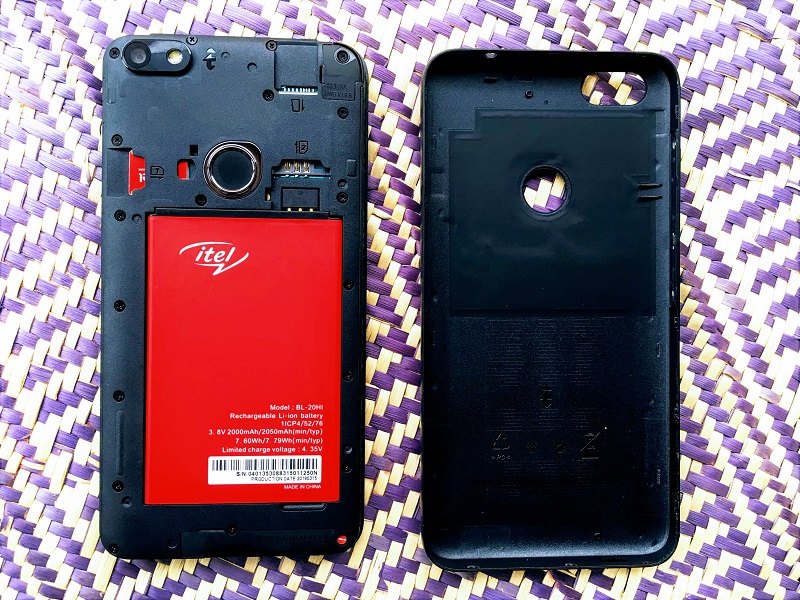 itel A32F Price and where to buy
Mid and high-end smartphones are well and good but they can be a nightmare for some people. Buy the itel A32F at only UGX 255,000 and that will be the end of it. The spots you can purchase it include Micromax on Kampala Road, Ambassador House; Berries on Kampala Road, Ambassador House; Banana Phone world outlets; and itel Mobile branded shops.
If you love a simple phone that works as advertised, this one does. Go to any of the locations above and look for it. Pursue it and you will find it. And you will buy it.
Advertisement - Continue reading below