Fitness trackers and smartwatches are two of the most popular wearable devices on the market today along with TWS. They both offer a range of features and benefits, such as tracking your steps, heart rate, calories, sleep, and notifications.
But which one is better for your health and wellness goals? In this op-ed, I will argue that fitness trackers are superior to smartwatches in terms of functionality, affordability, and motivation. I will also provide some tips on how to choose the best fitness tracker for your needs and preferences.
Advertisement - Continue reading below
---
Related:
---
I have, over the past 5 years, worn a fitness tracker from Huawei or Xiaomi, or a watch from Oraimo to great experiences all around but over the past two weeks, I have had the Wear OS-running Google Pixel Watch. This, along with the Samsung Galaxy Watches are the best wearables in the Android space.
But even through all the excitement and bliss, I can't shake off the feeling that I'd be better off with a fitness tracker like the Xiaomi Smart Band 8 or the Huawei Band 8. Here's why.
Battery Life
The one thing I missed most while using the Google Pixel Watch is the endurance of the other wearables I have been using over the years. Aside from the Redmi Watch 2 Lite whose battery is degrading due to age, all my other wearables deliver well over a week on a single charge.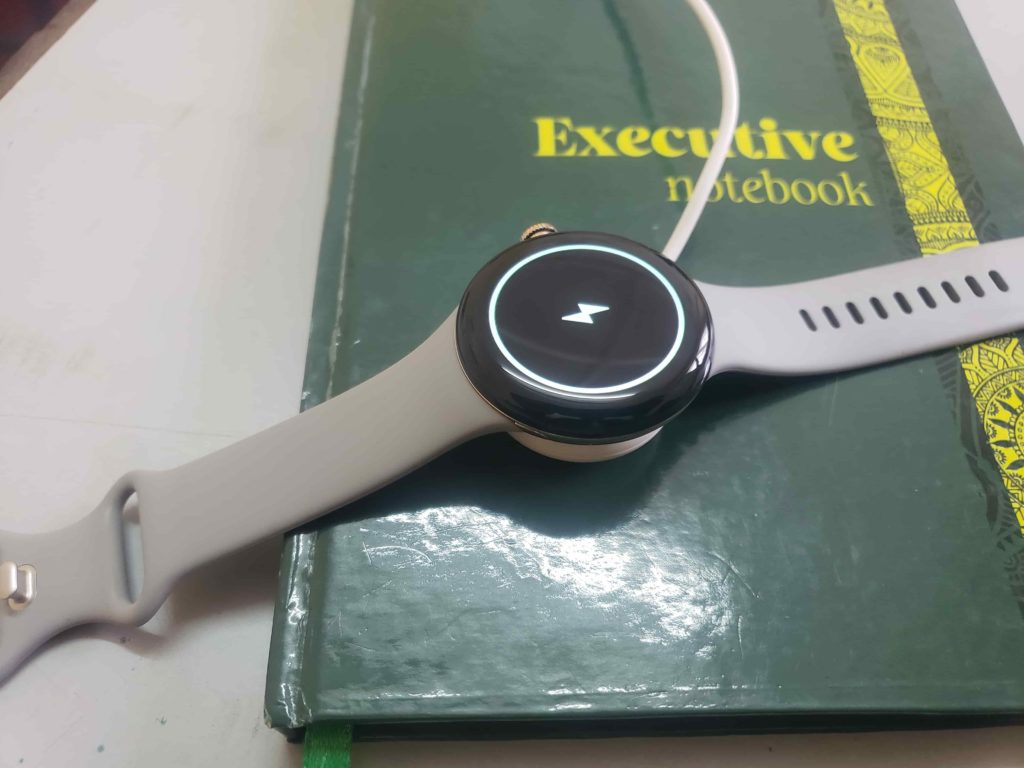 And this is without babying the device. Always on Display is a must-have for me, sleep tracking, step counting, and occasional workouts are also a must. I also happen to receive too many notifications and these can keep up.
To be fair though, the Google Pixel Watch isn't the most ideal benchmark when it comes to battery endurance even for a smartwatch but this is a clear example of the delta. WearOS and WatchOS devices will be lucky to get 2 days on a single charge.
Advertisement - Continue reading below
Do you really need WearOS?
Apple has been slowly but steadily polishing WatchOS for its Apple Watches for years. That kind of consistency has delivered a platform that is stable and revered by many users. Google's offer has gone through ups and downs and the latest take, Wear OS does bring a lot to the table but many OEMs moved on.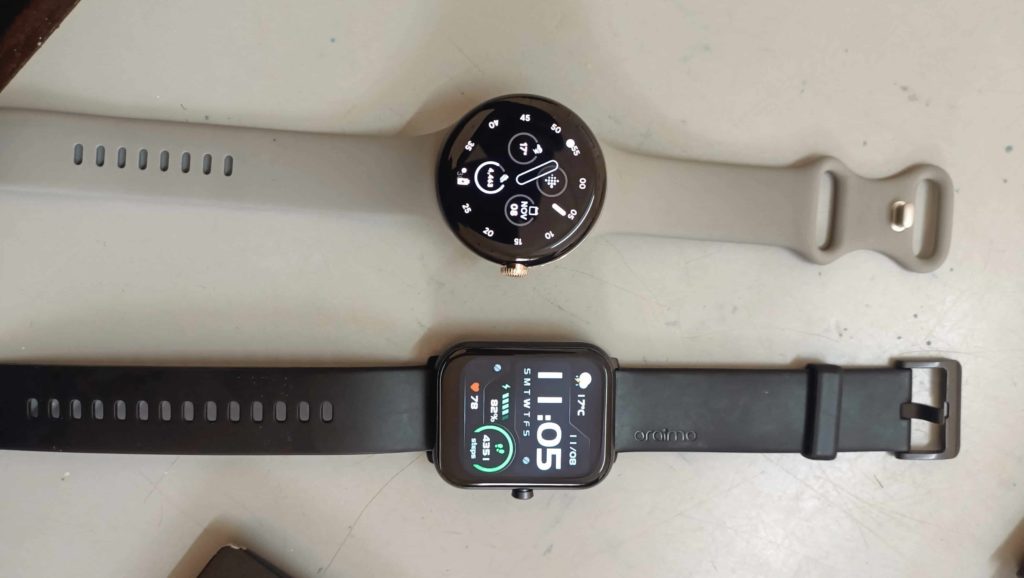 Samsung has, for years, shipped watches running Tizen. Huawei is doubling down on HarmonyOS and that seems to be working out great for them. Even Fitbit, now owned by Google, doesn't use WearOS. And what do all these have in common? They have almost all the functionality that you get from Wear OS, they're fast, pretty optimized, and have battery life measured in days, not hours.
Most Smartwatch features are available on fitness trackers anyway
In line with the 'everything you need and nothing you don't' mantra, I feel like there are so many smart features that are available on the fitness trackers and 'less smart' smartwatches that are the selling points of these smartwatches.
Sleep Tracking
Workout tracking
Automatic Workout detection
GPS Support
Notification relay and some level of interaction
Media playback controls
Price
Need I say more on this matter? For my case, lemme pit the Redmi Watch 2 Lite against the Google Pixel Watch. The Redmi Watch 2 Lite cost me around KES 8,000 (USD 52, UGX 198,000) back in 2021 and the price has probably reduced since then. The Google Pixel Watch Gen 1 ran me KES 44,000 ($290, 1,088,762.40 Ugandan Shilling) excluding shipping and handling.
For 5 times the price, are you getting 5 times more smartwatch? In my opinion, not really. Ever had a gadget so expensive on your wrist you get scared to walk right, lest you accidentally hit your hand on that door jamb and break it?
Enough whining…
There's still a place for smartwatches
Don't get me wrong, a proper smartwatch running WearOS or WatchOS is something you need to experience to understand what the Mi Bands and Huawei Bands all aspire to become when they grow up.
Advertisement - Continue reading below
Imagine pairing your watch to your TWS and streaming your Spotify playlist and controlling media from your wrist! Imagine having a tiny map on your wrist as you navigate through the city so you're not that guy wielding your flashy phone, begging to be mugged.
Imagine a whole QWERTY keyboard on your wrist (though honestly, this one is not usable). Imagine a proper compass on your wrist while you're out hiking. Imagine the peace of mind knowing your watch is smart enough to reach out to your loved ones in case you're not home on time. And crash detection, fall detection.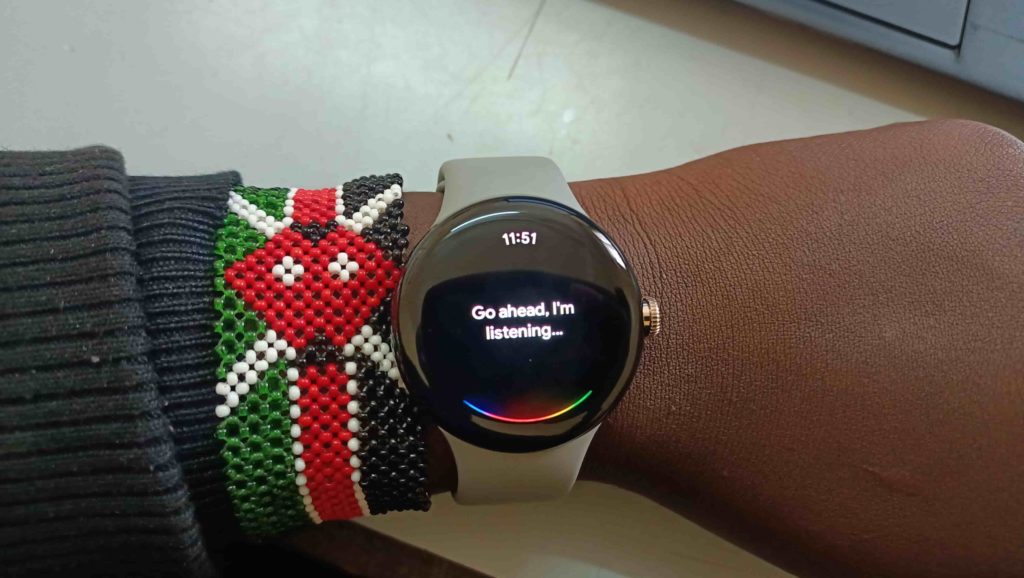 Imagine summoning your Google Assistant right from your wrist while your phone is off because your watch does not need your phone: it has WiFi and Bluetooth of its own. Because these are the things a proper smartwatch accords you.
Conclusion
I am so glad I have the opportunity to own a proper smartwatch that costs more than most smartphones in my country. It offers just as much functionality as any smartphone with better app support than I thought.
However, I can't help but feel like I would be better off with my Oraimo Watch 3 Pro or the Redmi Watch 2 Lite. And how I miss the freedom of donning the Xiaomi Smart Band 8 or the Huawei Band 8, cheap and functional pieces of tech that I would have to baby around, scared to scurf the displace because they're built to take the abuse and then some. And they last a week and then some on a single charge, not mere hours.