In the market today, there is no shortage of wearables and over the past few years, the prices have dropped significantly, presumably making space for the smartwatches higher up in the price range.
Fitness trackers and watches make a lot of sense as they offer users some level of complexity and functionality out of what would have otherwise been a dumb wrist-piece, all while allowing you insight into your fitness and the biggest reason, at least for me, one less reason to reach for my phone.
Advertisement - Continue reading below
We've talked about a bunch of such wearables on this platform and below are just some of them.
---
Read More:
---
I was lucky to take possession of the International variant of the Redmi Watch 2 Lite that went on sale back on November 11 on AliExpress. Shipping was a little bit of a nightmare but we're here.
We've already talked about the basics of this watch in our first impressions coverage so check that out before we continue with the full review.
Workouts
Xiaomi boasts of over 100 workout modes for the Redmi Watch 2 Lite with 17 professional modes like HIIT and Yoga. That number is a little overkill but for the avid fitness enthusiast, I am sure that number holds some significance.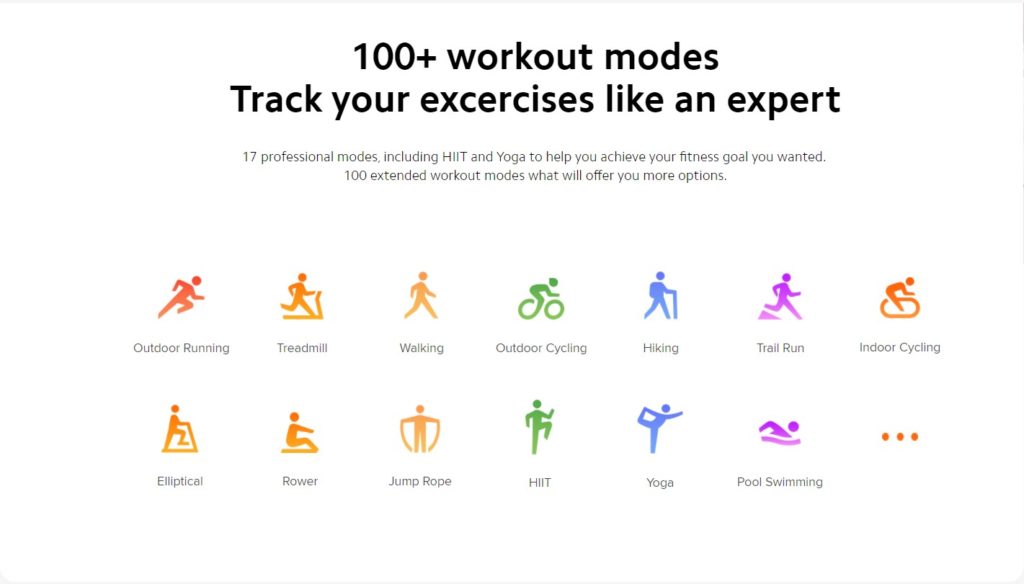 Some of the more common exercises that the Redmi Watch 2 Lite supports and tracks include:
Advertisement - Continue reading below
Yoga
Outdoors Cycling
Hiking
HIIT
Outdoor Running
Treadmill
Walking
Jump Rope
Rower
Eliptical
Trail run
Swimming and more.
GPS
The addition of GPS is a really nifty move. When you're out for a run or a walk, the watch gets its own GPS lock and in my testing, it is pretty accurate and was routinely consistent with my Strava and Google Fit workout tracker on my phone in terms of the route taken and distance covered.
This also allows the watch to rely less on your phone hence helping conserve your phone's battery as it won't have to maintain a GPS lock.
Also worth noting is that the Redmi Watch 2 Lite also supports a bunch of other location systems including GLONASS, Galileo, and BeiDou.
Watchfaces
My unit is black with black straps and while I do love the muted aesthetic, sometimes I get the itch to customize the look and feel. Thanks to the bigger display of this watch, you can switch things up significantly.
And what better way to do this than by using the custom watch faces. Xiaomi Wear allows you to download and install thousands of custom watch faces on your Redmi Watch 2 Lite and as they're spread across dozens of categories, chances are that you will find one that appeals to your particular taste.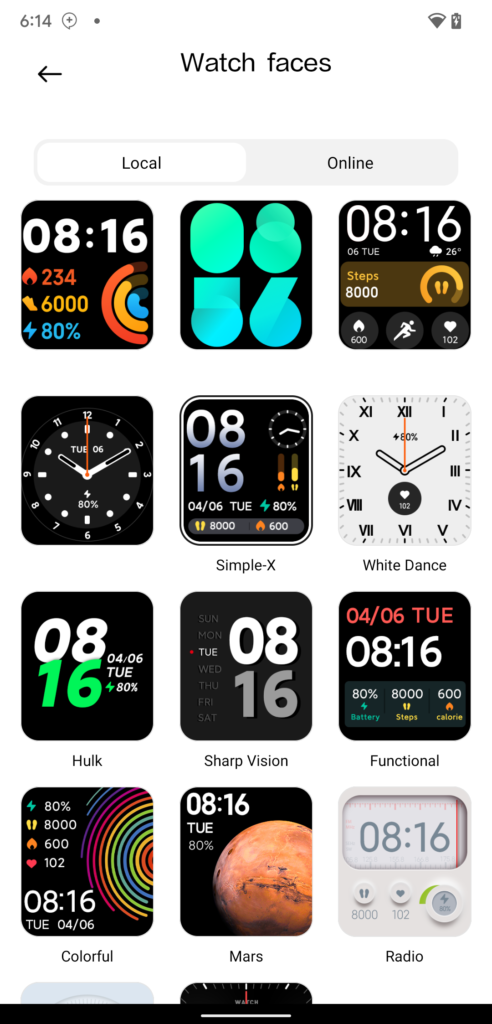 Sadly, I wasn't able to find or install any third-party watch faces like I could with the Mi band devices and at the time of writing, it is unclear whether the same is going to be available or even supported.
Battery Life
The Redmi Watch 2 Lite packs a 262mAh capacity battery, which Xiaomi says is capable of getting you up to 10 days of battery life in typical usage mode and defines typical usage as sampling heart rate data in 30-minute intervals, disabling advanced sleep monitoring, all-day stress monitoring and just 35 minutes of GPS use in a week.
In more heavy use, the Watch 2 Lite will go for up to 5 days. My testing time definitely veered more on the heavy side and we'd say those battery claims are accurate.
Advertisement - Continue reading below
With notifications enabled, continuous heart rate monitoring, blood oxygen monitoring, and using the GPS to track 30 minutes to an hour-long workout, we saw a drop-off of around 20% a day. Using the GPS to track over an hour of running saw battery drop by just under 10%, which isn't too bad a showing for a budget smartwatch.
It's a smartwatch that can certainly get you a week's worth of time in between charges, which is the minimum we've come to expect at this price point. If you're not fussed about having continuous health monitoring features enabled or the richest sleep tracking, this watch shows it has some solid stamina.
Bugs and Issues
Of course, no product is perfect and this watch isn't any different. In my period of usage, there are a few issues that crept up, making the whole experience a little less glamorous.
So whenever a call comes in, the watch vibrates with the details of the caller on the screen. Standard stuff, right. The problem though is once you pick the call, the watch would continue ringing and just won't stop. In one of the instances, I had to force-restart the watch for it to stop vibrating.
Also, coming from other wearables like the Mi Band 6 and even the Honor Band 6, the lift to wake on this watch leaves a lot to be desired. Sometimes it won't register your wrist movement and sometimes, it would take a solid few seconds before the watch lights up.
This can be annoying when you just want to quickly glance at the time or date, making you reach for the button either way, that's an extra motion to make every time you want to see the time.
Conclusion
All in all, I am pretty happy with the Redmi Watch 2 Lite. It seems to be a pretty decent balance between price and features and the same cannot be said about other fitness trackers from other OEMs.
For the price, you get a lot for your money and so if you can manage to grab one of these or better yet, get it on offer, you will not regret spending your money.
Advertisement - Continue reading below
We can only hope to see Xiaomi further blazing the trail with awesome products like these and the challenge is for other OEMs to come up with similar products as that's what fuels competition and choice for the consumer.
Pricing and Availability
The Redmi Watch 2 Lite is available in a bunch of colors including Ivory, Black, Blue, Pink (Strap), Olive (Strap), and Brown (Strap). As mentioned, I got my unit directly from AliExpress and you might get it on the platform for around $60, excluding shipping, or on local e-commerce sites but availability might be limited.