New updates are being added at the bottom of this story…
Original story (published on November 12, 2021) follows:
Advertisement - Continue reading below
The idea of shopping online, as foreign as it has been for many Kenyans for years, has slowly crept up on them. Last year, in particular, offered the online shopping space a chance to prove itself as many of us were locked up indoors.
Today, Jumia, Kilimall, and a host of other platforms are catering to the needs of many Kenyans who need to purchase various products from electronics to household stuff. But this whole online shopping thing is a lot bigger than the local vendors we know.
Globally, one of the biggest platforms is AliExpress. Back in 2019, we saw Safaricom getting into a partnership with a third-party entity in a move that would allow people in Kenya to easily pay for products on AliExpress.
---
Read More: How to pay for goods on AliExpress using M-PESA
---
That was two years ago and if there were any bugs and issues with the process, surely they must've been ironed out by now, right? Well, in this post, I will document my experience shopping for and shipping the Xiaomi Redmi Watch 2 Lite Smart from China to Kenya.
It goes without saying that you need to have an account on AliExpress in Kenya. Luckily, this is easy as you might as well log in with Google.
Advertisement - Continue reading below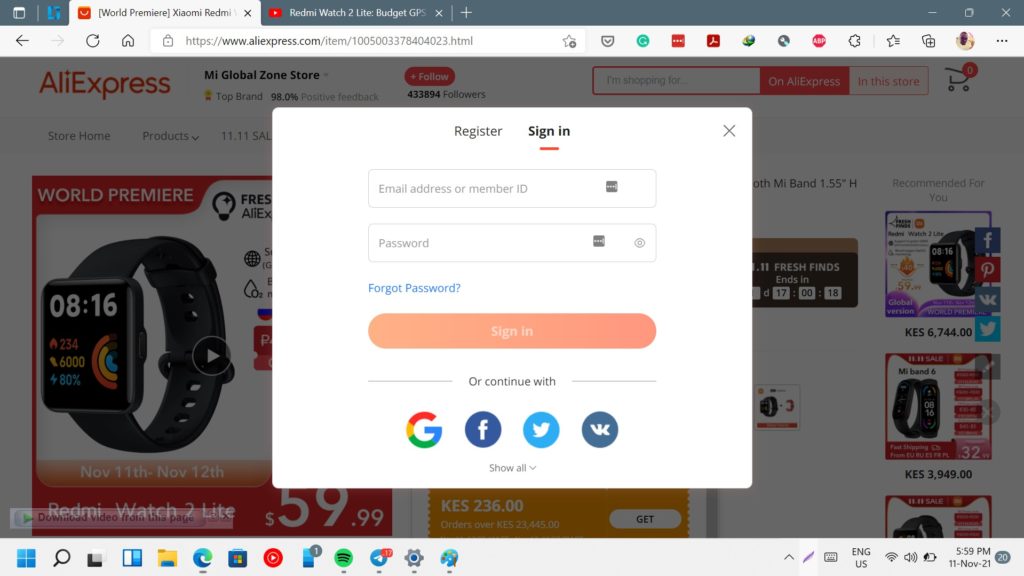 So the product I am looking for is on offer today 11/11, and 12/11 so I was able to get it right on the home screen for its world premiere. For other products, feel free to explore the platform.
I like that the prices are in my local currency. The rest of the page is pretty standard for any online shopping where you select the details of your order.
Interestingly, you get to choose where your product gets shipped from, at least for this one. I suppose this should have an impact on your shipping times if you're located somewhere near these available distribution centers.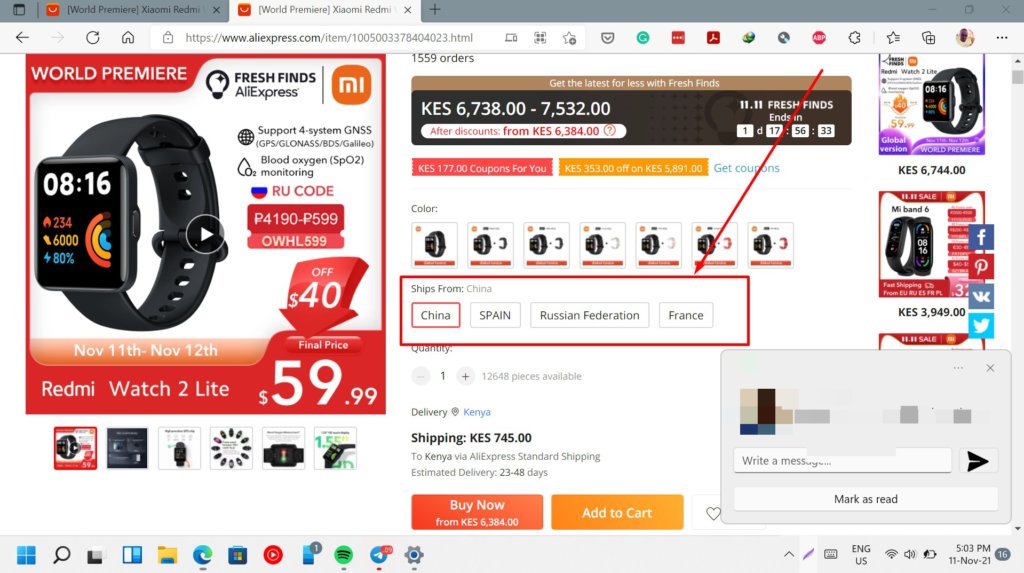 The page says I am looking at 23-48 days for my delivery, which is a little insane but pretty standard for such transactions. There are a few coupon codes available for free so make sure you take advantage of those, and proceed to Buy Now.
And this is where I run into my first hurdle. M-PESA should be one of the payment options and I have used it just a few days ago on a different product but now, it is frozen!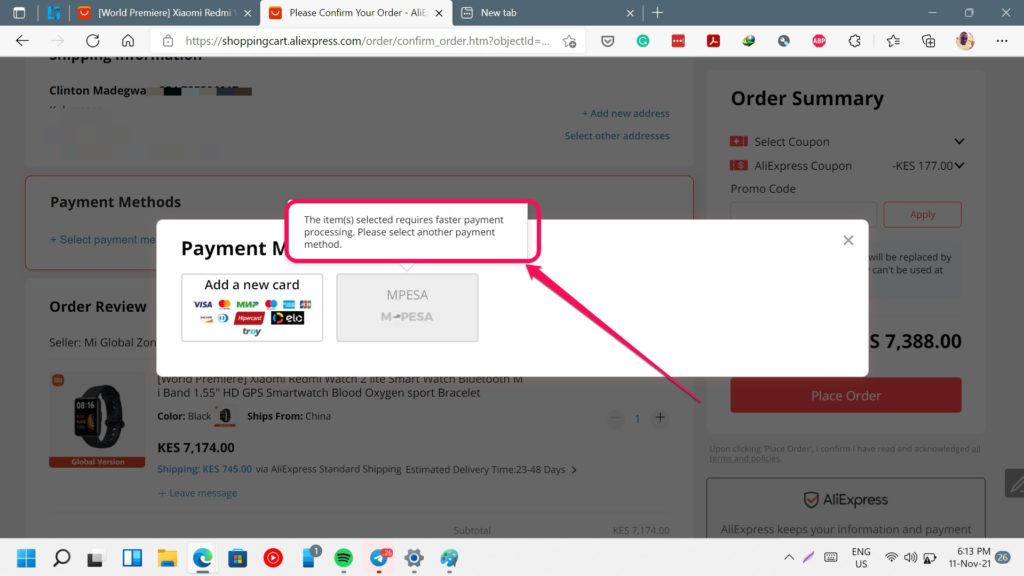 From the explanation, this is an isolated case for the specific product I am looking for. Apparently, M-PESA payment processing isn't fast enough for some vendors. Does this mean that the longer shipping times we experience could be associated with the kind of payment options we use?
Well, I am not about to use my own credit cards as guinea pigs so, Eversend and Barter to the rescue with their virtual cards.
---
Read More:
Advertisement - Continue reading below
---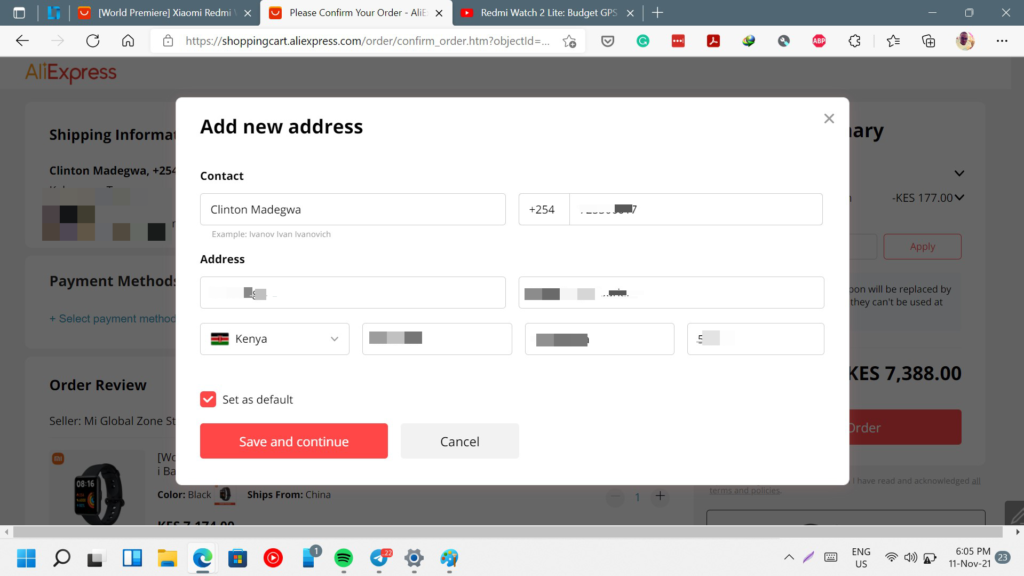 The following steps are also pretty straightforward as you only need to enter your Shipping Address and Credit card details. We don't have traditional shipping addresses in Kenya and AliExpress doesn't seem to understand this.
I just selected one of my reliable Jumia pick-up stations as the shipping address. Others have had success with this in the past so I am pretty confident with this one.
The rest was smooth and soon, the order was confirmed and paid for.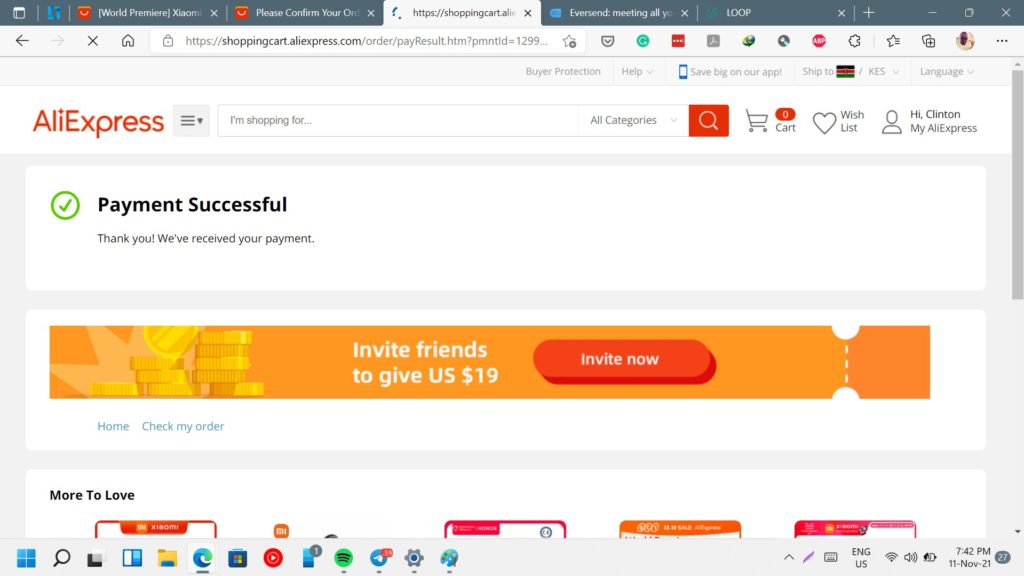 Now, the long wait begins. I will be updating this post regularly with new info and developments as and when it unfolds so, take on this journey with us.
Update 1 (November 16)
06:19 pm (EAT): Today, I received an email from AliExpress notifying me that my product has been shipped by the seller. The email further instructs me to open a dispute if my product hasn't arrived in 70 days.
Update 2 (November 30)
The order tracking page on AliExpress is pretty detailed and gives a proper idea on where the package is. As of the 30th of November, the shipment had left the country of origin enroute to Kenya.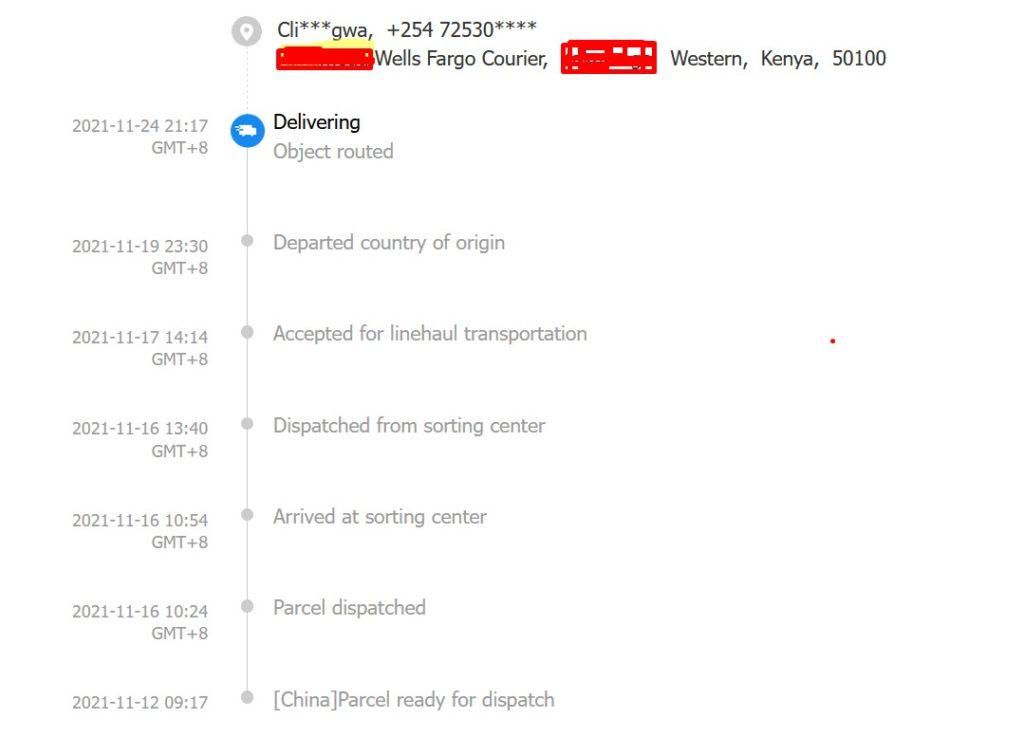 Update 3 (December 15)
It has been a little over a month at this point and according to my package tracker tool on AliExpress, my package has arrived in the country and is currently held at customs.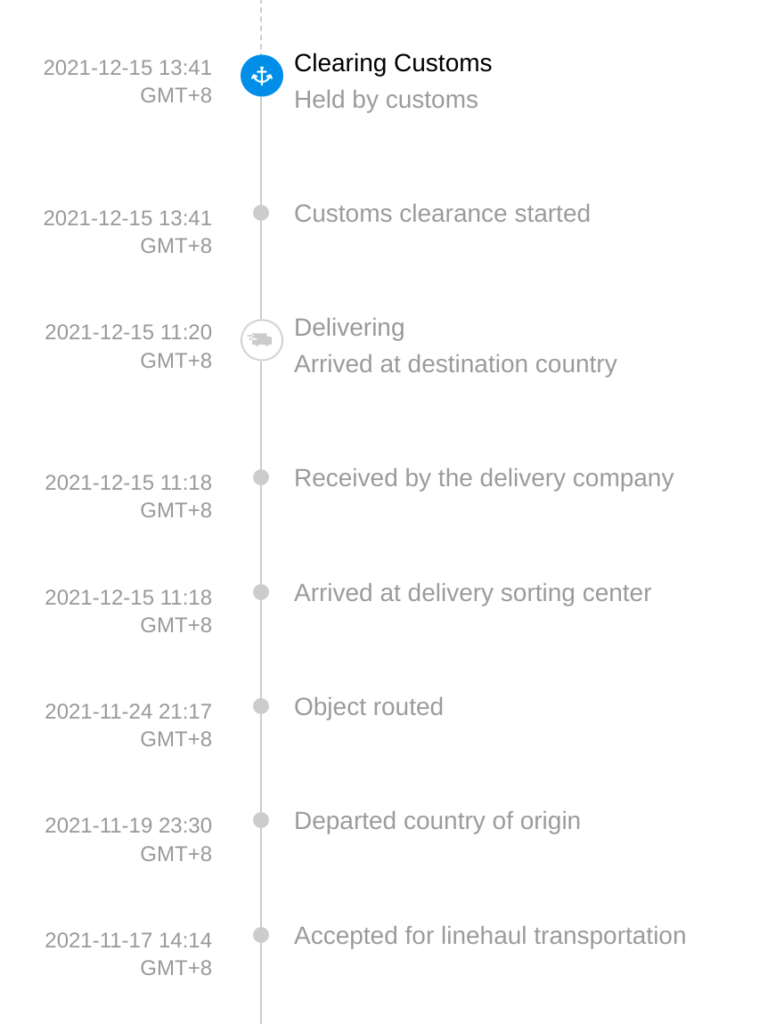 From others' experience, this could be pretty painless and straightforward, or frustratingly tedious. Here's to hoping it gets here before the new year.
Advertisement - Continue reading below
Update 4 (January 11, 2021)
So today, I received a message from Posta, notifying me that my package is ready for pickup. I had to pay an additional KES 1,031, this, reportedly being Customs Duty.