One of the most common problems many Africans face online is making dollar payments. Facebook Ads, Instagram Ads, and Twitter Ads and the likes, sometimes, do not accept MasterCard or Visa cards from your local bank in your local currency. Here is where Virtual cards come in. African Fintech startup, Eversend recently introduced a feature to enable people to create a virtual US Dollar card to ease online payments.
The virtual cards created on Eversend can be used for up to 3 years before they expire. They can be used for online purchases like Netflix, Amazon, Facebook, Google and Twitter ads among others.
Advertisement - Continue reading below
You will need to use your dollar account to create the virtual visa cards. If you do not have any funds on your dollar account, you will need to first convert your current currency to US dollars.
How to Convert Money to US Dollars on Eversend
If you do not have the Eversend app, you can download it from the Google Play Store or iOS App Store.
Complete the signup and verification process and proceed to the homepage.
On the home page, tap the menu on the top-left corner where you will see your active wallets.
If USD is not part of your active wallets, scroll down and select US Dollars.
Go back to your home page and select exchange on the wallet whose currency you would like to exchange.
Enter the amount you would like to exchange and tap Exchange.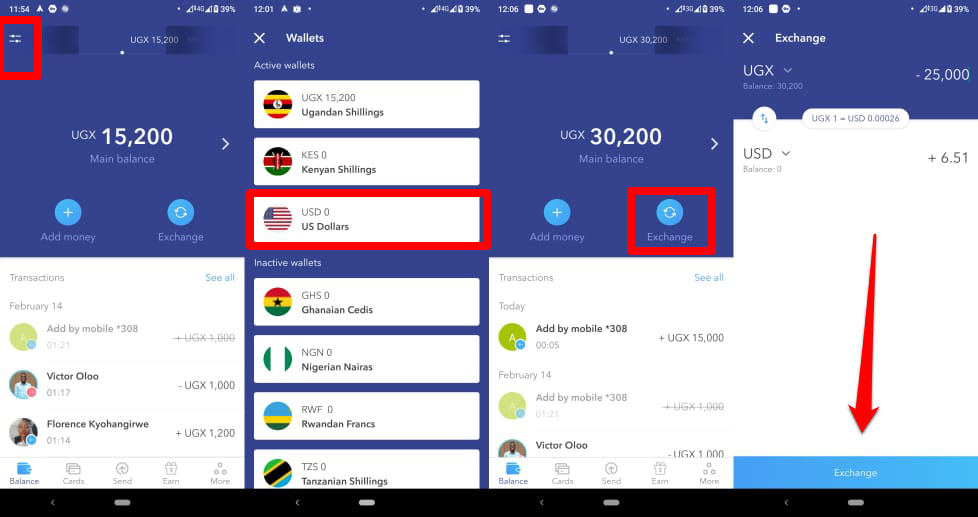 ---
Related Article: The ultimate guide to using the Eversend app
---
How to Create Virtual Visa Cards
On your app home page, tap Cards at the bottom of the app.
Tap on Create New Card.
Enter the amount you would like the card to hold. The minimum amount required to create a card is $5.
Enter your PIN to confirm the transaction.
When you open the Cards tab once done, you will see your new virtual card and can now track transactions made using the card. You can also freeze the card when you deem fit and also remove the card. Freezing a card is a 1-tap operation and ensures that your card cannot be used to pay and makes it temporarily inactive. Unfreezing a card reactivates it.
You can also add money to the virtual card by simply tapping on the Add money feature and following prompts.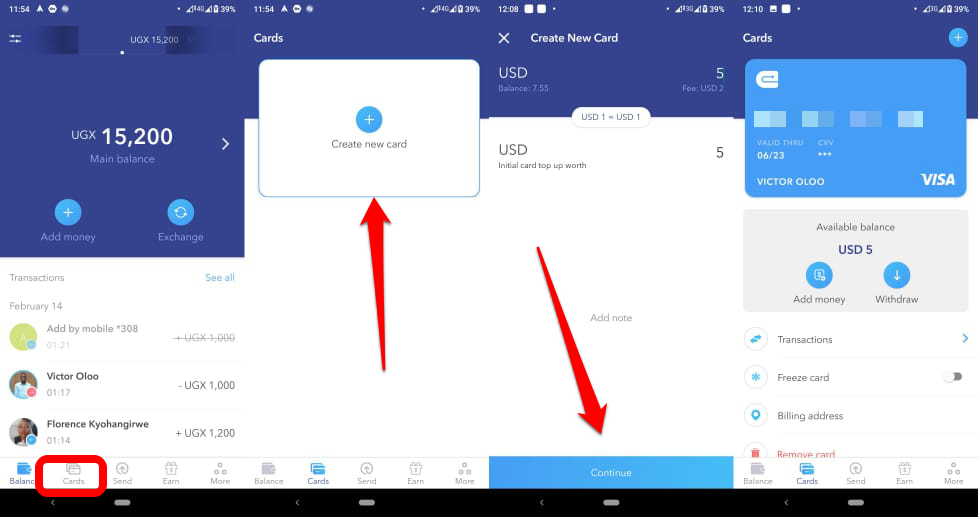 The Virtual cards created using Eversend will cost $1 to create and have a $1 monthly fee. Funds on the US Dollar virtual card can be maintained as a balance or withdrawn back to your Eversend wallet. And in those simple steps, you will have created your very own virtual Dollar visa card on Eversend and also said bye to online dollar payment issues.