Safaricom PLC and Ant Financial Services – the world's largest fintech services provider – have announced a partnership that will allow Kenyans shopping on AliExpress to pay for their purchases using M-PESA. The move especially targets micro-traders in the country who source for goods and other supplies from manufacturers in China, and signifies Safaricom's continued push to position M-PESA as a truly global mobile money transfer and payments platform.
Five months after Safaricom announced its M-PESA global initiative, the biggest mobile money platform in Kenya now plays nice with one of the world's biggest e-commerce platforms, AliExpress. Initially, to shop on AliExpress, one had to have a credit card, and knowing Kenyan's relationship with these banks, the inclusion on M-PESA as a payment option on AliExpress will no doubt allow the majority of the unbanked population access to one of the world's biggest catalog.
Advertisement - Continue reading below
How to Pay with M-PESA on AliExpress
In this new agreement, M-Pesa will now appear as a payment option after checking out on AliExpressxpress.com.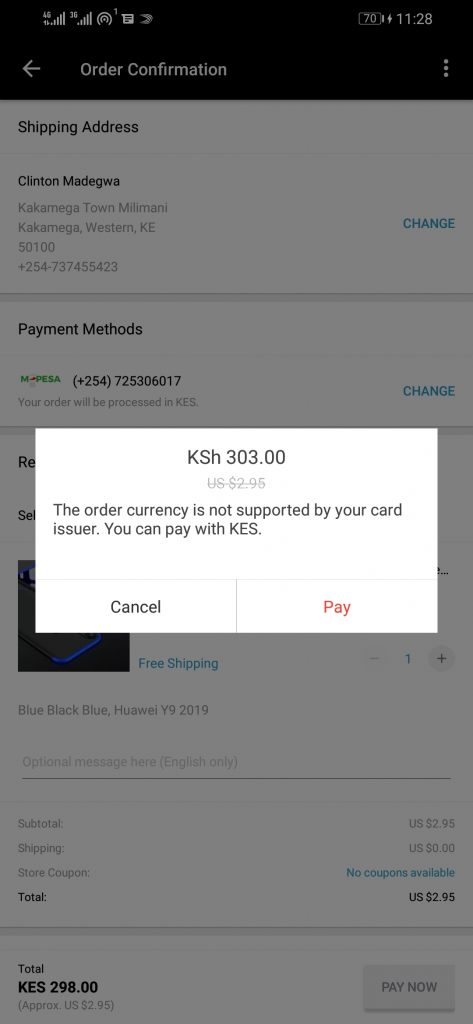 Once a customer selects M-Pesa as a payment option, they will share their mobile phone number and receive communication to key in their pin number to finalize the payment.
M-Pesa customers will then have their cost revealed in Kenya shillings with standard Lipa na M-Pesa paybill charges according to the number of transactions made at that period of time.