Kenya is one of the world leaders when it comes to the mobile money sector and today, the industry has hit yet another milestone. This is after the launch of the M-PESA global; a partnership between Western Union and Safaricom that seeks to enable customers transact in over 200 countries.
This means that all M-PESA customers can now send money to almost any individual across the world through a variety of channels including directly into their bank accounts, and for pick up at more than 500,000 Western Union agent locations.
Advertisement - Continue reading below
How to Sign Up
M-PESA customers can access the new service by dialling *840# or by selecting "M-PESA Global" under the M-PESA menu on mySafaricomApp.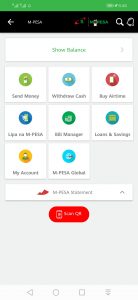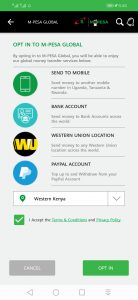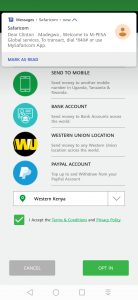 I used the mySafaricom app and the process was as straight-forward as they come. Open the app, select M-PESA and there's a new option, "M-PESA Global". You are then presented with the Opt-in screen. Just select your region and check the little box to agree to the terms and conditions and that's it. You soon receive a message confirming that you've opted into the service.
---
Read More: M-PESA partners with PayPal to enable easy funds transfer between the platforms
Advertisement - Continue reading below
---
"We have a decade-long partnership with Western Union which enables us to be able to leverage on their 176 years expertise to serve our one million monthly M-Pesa customers," Safaricom chief customer officer Sylvia Mulinge speaking on Tuesday during the launch.
Mulinge said that Safaricom is in talks with regulatory authorities like the Central Bank so that they can increase the amount which can be transacted in a day. At the moment, the amount stands at Sh140,000 while the maximum one can hold in their M-Pesa account is SH100, 000.
She explained that the transaction amount varies with the amount being sent ranging between Sh100 to a maximum of Sh500 and one can send from as low as Sh10 to a maximum of Sh140, 000 per day.
M-PESA Global already allows customers to make and receive payments from more than 200 million PayPal customers from 200 markets across the world. Other partners available on the platform include World Remit and HomeSend among others.
Source: Safaricom