Fitness trackers do offer a lot more than just fitness tracking. In fact, many think of these gadgets as halfway smartwatches. This, as they offer so many of the smartwatch features with some key advantages such as great battery endurance and cheaper price.
The Honor Band 6 is one such device and it has been in the market for a few months now. We just got our unit in-house and I have been privileged enough to take it for a decent spin and in this post, I will be sharing my review.
Advertisement - Continue reading below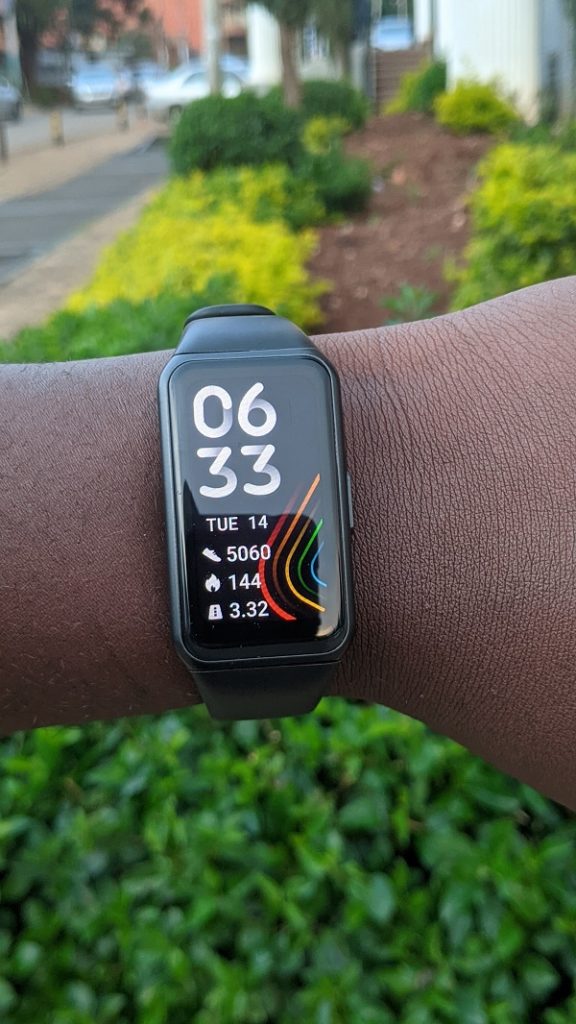 ---
Read more: Setting up the Honor Band 6 and First Impressions
---
First things first, the specs. What does this nifty little smart band have to offer? Well, here is a summary of the spec sheet.
Honor Band 6 specs
Display
1.47-inch touchscreen AMOLED
194 x 368 resolution
283ppi
Sensors
Blood oxygen
Heart rate
Accelerometer
Gyroscope
Battery
180mAh
14 days normal use
10 days heavy use
Colors
Meteorite Black, Sandstone Grey, Coral Pink
Water resistance
5ATM
Weight
18g
Connectivity
Bluetooth 5
Notifications
Yes
We talked a little bit about the design of the Honor Band 6 in our first impressions post and you might want to check that out for more on the build. The TL:DR of it all is that the Honor Band 6 is built just as you'd expect from a fitness tracker of its price. It is made of plastic and the black model I have does fit well around my wrist, all thanks to the numerous fitting holes on the straps.
Design
As talked about in the comparison between the Mi Band 6 and the Honor Band 6, the Honor Band 6 has a wider footprint that is more akin to a traditional watch.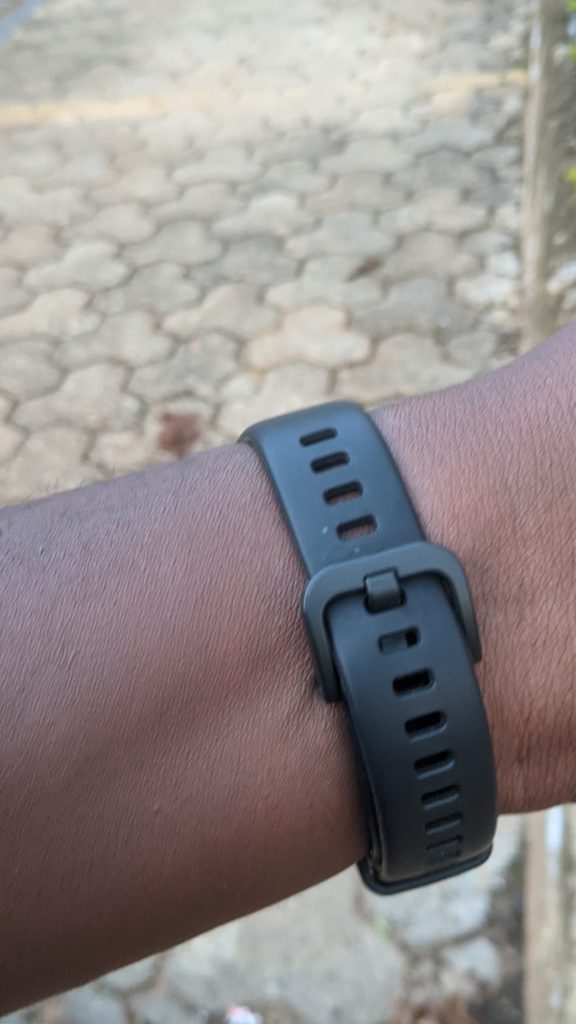 The straps are made of plastic and there are generous provisions for fitment holes so whatever the size of your wrist, the Honor Band 6 will probably fit you just fine. I loved having the band fastened steadily but not too tightly and with that, I didn't experience any abnormal discomfort.
Display
The front is covered by a 1.47-inch 2.5D glass that, unfortunately, seems to scratch a little too easily. I took a little tumble on the day I got it and I still have the hairline scratches on the Honor Band 6's screen as a reminder.
Advertisement - Continue reading below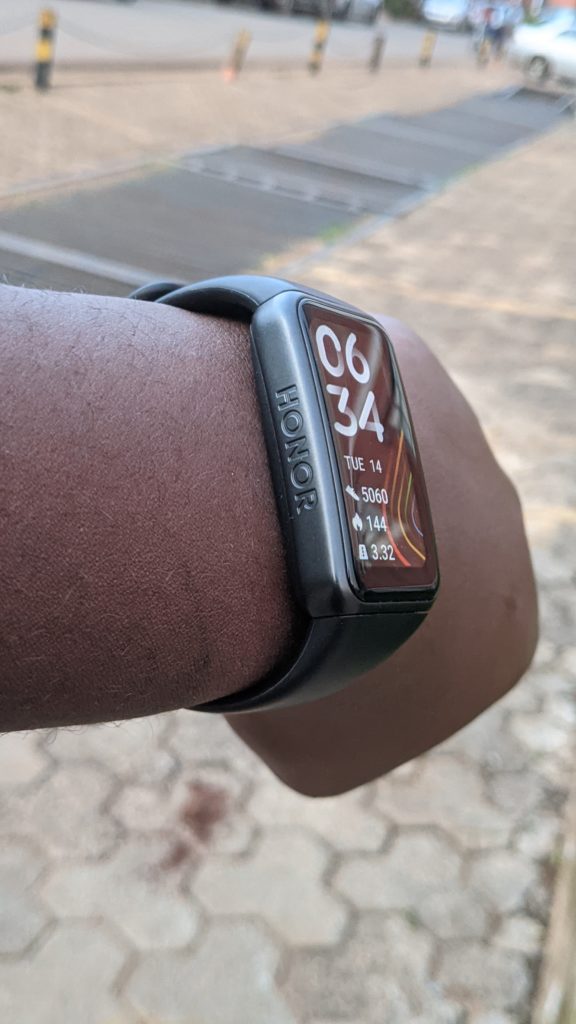 Of course, the Honor Band 6 doesn't come with an ambient light sensor which means that you have to manually adjust the brightness of the display. I have had it at Level 3 for most of the review period but I would like to note that the lowest brightness level is pretty low so you won't be blinding yourself at night.
The highest level is also bright enough. So much so that I didn't have an issue viewing the display even in direct sunlight. Good stuff here.
There is a lift to wake function that wakes the Honor Band 6's display for a few seconds when you lift your wrist. Sadly, no always-on display but I was able to turn it on the display for periods of up to 20 minutes. Obviously, this will kill your battery faster so I wouldn't recommend it.
User Interface
The Honor Band 6 comes with a display that is wider than others like the Mi Band 6 and as such, the UI has a larger canvas to play with. Using the Honor Band 6 is a breeze.
The band comes with a single button that you use to wake the device if you have a lift to wake turned off. Pressing on it once brings you to the Band's main functions including:
Workout
Workout record
Heart rate
SpO2
Activity record
Sleep
Stress
Breathing excerise
Music controls
Notification
Weather
Stop watch, Alarm and Timer
Flashlight
Find Phone, and finally
Settings
Swiping down from the top opens a menu akin to what Android's quick settings toggles and these can be rearranged. A swipe up from the bottom brings up your notifications while a swipe from side to side flips through your widgets.
These widgets give you a quick view of your stats like heart rate, weather, stress, music controls, and activity trackers. Basically, this is where you will find yourself spending most of your time interacting with the band.
The band's screen does its best to offer you as much info as you need but for the best experience, I believe you will want to use the Huawei health app that we talked about in the setting up post. That has this same data presented properly with pie charts and graphs with appropriate categories.
Advertisement - Continue reading below
Fitness stuff
At the end of the day, the Honor Band 6 is a Fitness tracker so, how well does it do the fitness tracking stuff?
Well, first of all, bug fat disclaimer, I am not the most active adult out here. I don't do gyms or a whole lot of exercising for that fact, but I do ride a bicycle a few times a week and take brisk walks every day or ever so often. (Don't judge me.)
The Honor Band 6 lacks a built-in GPS so it has to use your connected phone's GPS lock. In my case, and as has been noted by many other users in the community forums, this doesn't always work.
Many times, I had the Honor Band 6 loose connection to my phone's GPS during workouts and had to resort to using its motion sensors to estimate distance and pace.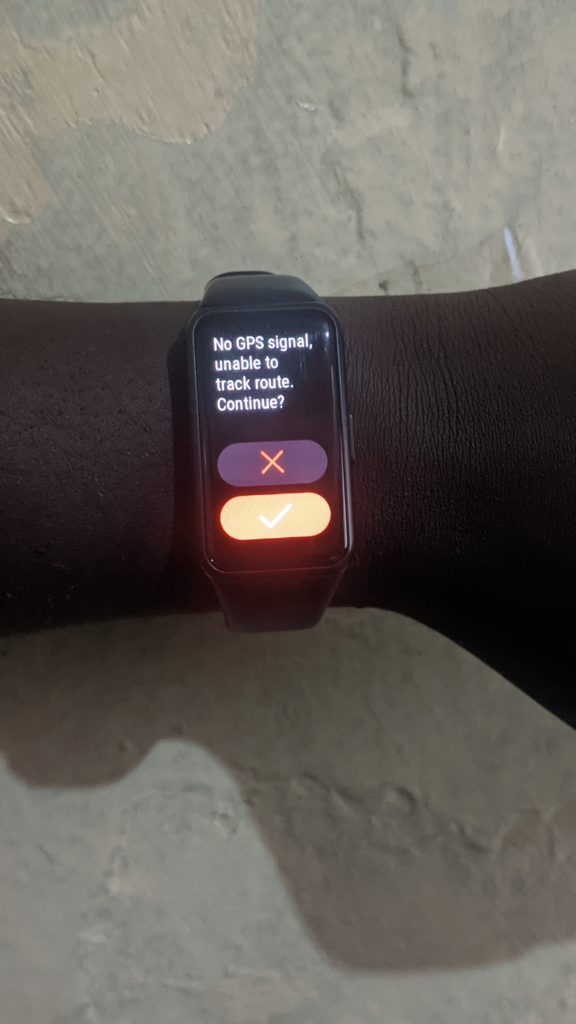 Other than this, the tracker works pretty well and the distance walked was pretty accurate, the continuous heart rate works as expected and the step count was within 5% of the Mi Band 6 so it is pretty accurate or at par with other dedicated trackers.
The Honor Band 6 can track up to 10 workout modes and it has gotten a lot of shade as this is a third of what the similarly spec Huawei Band 6 can. Unless you're a true fitness junkie, 30 workout modes are just complete overkill.
The workout modes supported include:
Outdoor Running
Indoor running
Outdoor walk
Indoor walk
Indoor cycle
Pool swim
Elliptical
Rowing
Jumping just to mention a few.
Over time I will be trying out more activities but from the ones I have tried so far, I only have good things to say. But what did you expect? It is a fitness tracker and it does this well.
Advertisement - Continue reading below
Heart rate and SpO2 tracking
The Honor Band 6 has continuous heart rate sensing and this does exactly what you think, it measures your heart rate in real-time and has a widget that plots this so you know your real-time metric.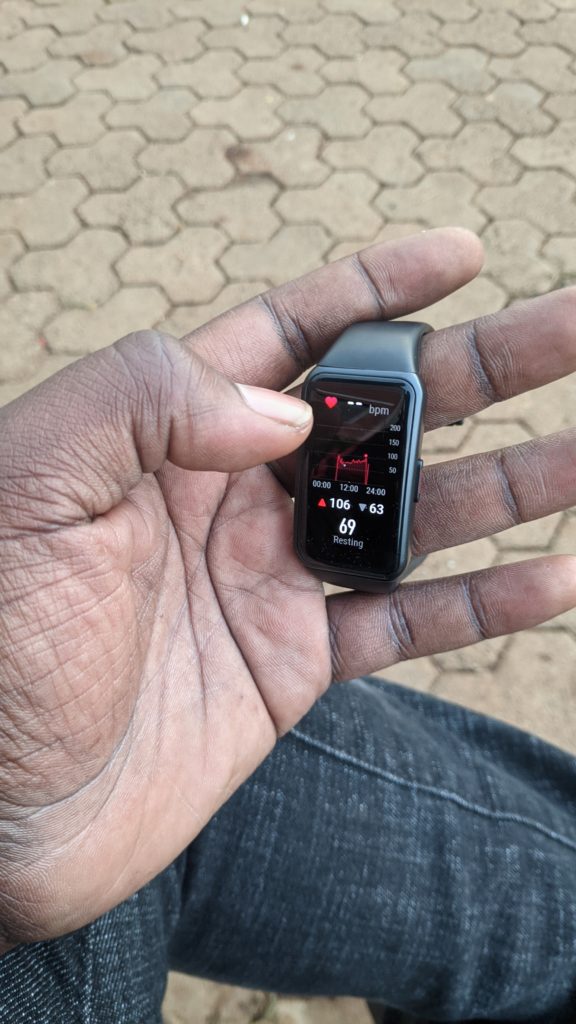 Another important feature that this tracker comes with is the SpO2 sensor. This basically measures your blood oxygen saturation and in these COVID times, this is pretty important. Our very own David Okwii explains this in detail in our Mi Band 6 review and you can check it out below.
Sleep tracking
Fitness trackers often come with sleep tracking features, perhaps a side effect of the legendary battery life that they're known for and the Honor Band 6 is no different.
TruSleep uses your heart rate data as well as motion sensor data to judge the sleep stage you're in as the night progresses.
Wear this to sleep and in the morning, the Huawei Health app will have a report for you on how you slept, a graph showing how many hours you've slept for with the quality of the sleep.
Watch faces
One thing I love about such products is the customization. The amount of custom watch faces is astonishing so the bland exterior notwithstanding, you're still able to make the device truly yours if you take some little time to comb through the library of available watch faces on the Huawei Health app.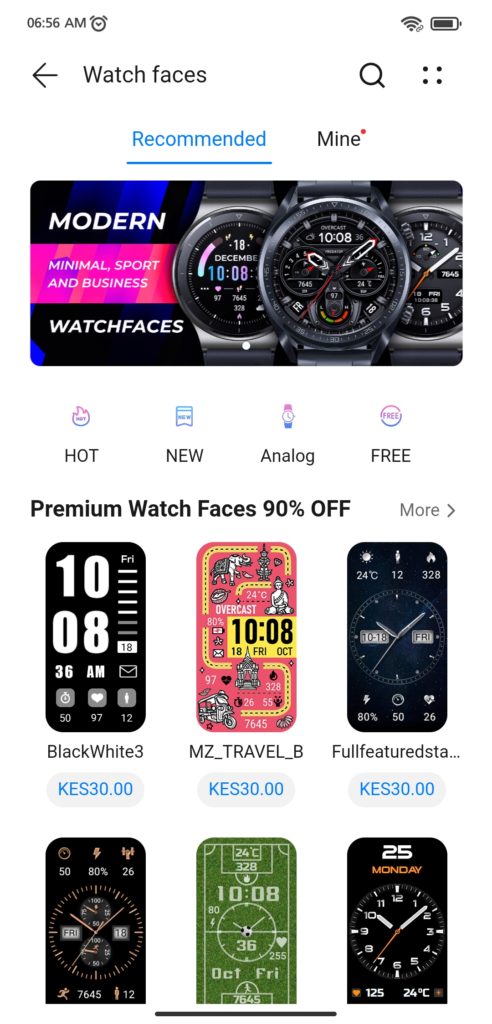 Also noteworthy is that third-party support for these watch faces is a little limited compared to say the Mi Band 6. Maybe this will change in the future as the device gets more popular but we'll have to wait and see.
Also, most of the decent-looking watch faces are paid for and at the time of testing, there wasn't a way to pay for these because….you know…Huawei and Google.
Advertisement - Continue reading below
Extras
Fitness trackers are usually wannabe smartwatches and for that, they often come with a few smartwatch features and the Honor Band 6 does pack a few of these.
The Honor Band 6 allows you to check the weather, control music playback on your device, find your phone as long as it is in range, breathing exercises, alarm, and even get notifications on the fitness band's display, although these are not actionable meaning you can not respond to them.
For our ladies, the Honor Band 6 also has a period tracking feature so there's that.
Honor Band 6 Pricing and Availability
The Honor Band 6 is available in from amazon.com for $49.99 and on aliexpress for $40.9. If you live in Kenya through Jumia for a price of around Ksh 7000 ($64). However, I believe you can get it for cheaper if you scout around for better deals. Also worth noting is that there aren't as many listings of the Honor Band 6 compared to say the Xiaomi Smart Band 6.