The smartphone of five years ago is definitely not the same as the smartphone of today. Thanks to technological advancement, the software & hardware makeup of smartphones have changed both in ways we foresaw and ways we never saw coming. One feature that has brought convenience to the way we use our smartphone is wireless charging.
Wireless charging (also known as Inductive Charging) is a technology that allows for cable-free charging i.e charging device over a short distance by placing it on a charging device (called Charging mat or pad) without creating a mess of cables. And while wireless charging unarguably allows for easier and neater charging on smartphones, the technology has improved and now goes beyond phones only. Manufacturers now use the technology on gadgets & accessories like cameras, smartwatches, wireless earbuds. In fact, wireless charging could be coming to laptops pretty soon.
Advertisement - Continue reading below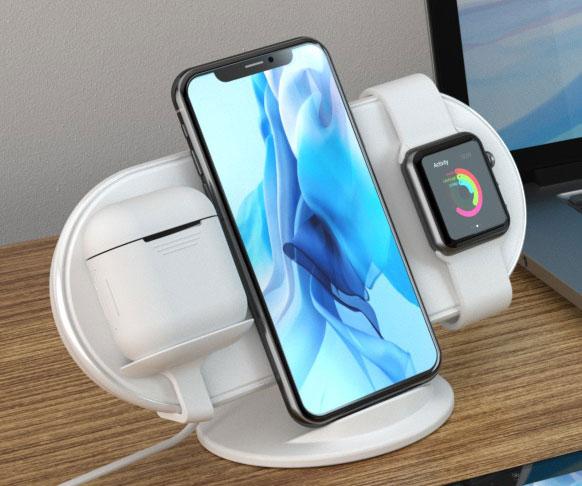 That said, some smartphone users have never used the technology to charge their devices. Not because they don't want to but because they are unsure whether their devices support the technology or not. To know if your smartphone can be charged wirelessly, you can follow the guide below.
1. User's manual
When you buy a new smartphone and you aren't sure if it is wireless charging compatible or not, you can check the device's User's manual or guide. The user manual/guide is the small booklet that comes out-of-the-box with your smartphone. It usually contains information about your device, its features, and how to set it up. Peruse it carefully and you'd find ways through which your device can be charged — wired, wirelessly, or both.
To find out if a specific device supports wireless charging, you can check the device's user guide.
2. Manufacturer's website
Another way to confirm if your smartphone does support wireless charging is through the official website of the device manufacturer. Simply visit the website, type in your device's model into the search box and you'll be presented with the entire specifications of your device. Go through the specs carefully and you'd see
3. Bench-marking websites
If you cannot find your phone's user manual or you do not know your device manufacturer's website, checking bench-marking platforms is another easy way to determine if your phone supports wireless charging. Benchmarking websites have accurate features of your smartphones and other gadgets. GSMArena and PhoneArena are great examples of benchmarking websites we recommend.
Simply visit the website and type in your smartphone name or model into the search box. The full specifications of your device will be displayed. Scroll to the battery section and if "Wireless charging" is mentioned, then your device can be charged wirelessly. Otherwise, your device can only be charged via cables.
Advertisement - Continue reading below

You should know that even if your smartphone supports wireless charging, you can still charge it via cables — except, of course, you use a portless smartphone. Another thing to note is that charging via cables and power bricks is faster than wireless charging — at least for now. So if you are after Fast/Quick Charging, then you should concern yourself with wired charging. If, on the other hand, you are after neatness and convenience, wireless charging is a great technology to have (and use) on your smartphone.
Does your smartphone support wireless charging? Have you ever charged your phone wirelessly? How was the experience? Did your phone charge slowly? Or it was fast enough?