One of the best features of the Wyze camera is that you get regular firmware updates from Wyze. This keeps your camera upto date with the latest features and security vulnerability patches. Firmware is the software or operating system that runs a device. Firmware updates can be run via specialized consoles or can be done wirelessly "over the air" as is the case with Wyze cameras.
To update the firmware of your Wyze camera, you need to have already installed the Wyze App for Android or iOS. Note that updating the app is different from updating the camera firmware. You update the Wyze app via the respective App stores well as the camera firmware is updated via the Wyze App. In each case you need to connect your phone to the internet via WiFi.
Advertisement - Continue reading below
Since you used the Wyze App to set up the camera, you probably already have it installed on your phone. So open the App and tap on the Accounts icon on the bottom menu. Then scroll down to Firmware Update. You should see a list of your Wyze cameras and the current firmware status — that is whether it's up to date or not. If there's an update, you should see a prompt to update the camera firmware. You can also see What's new with the latest update.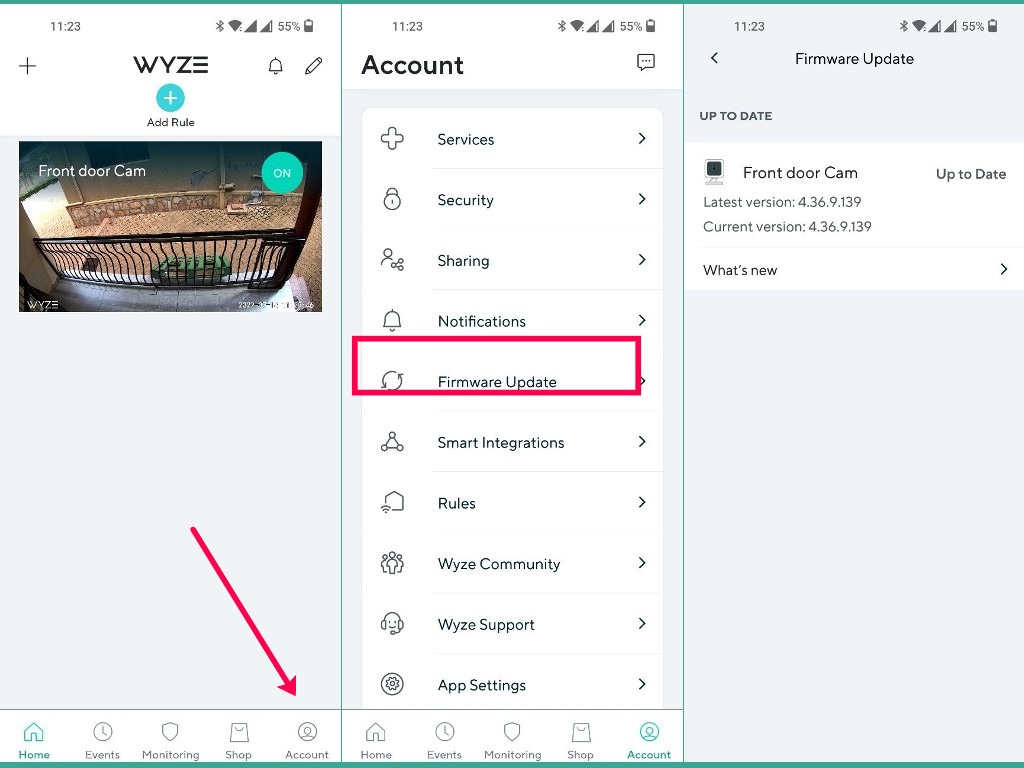 Most times though, you don't have to go through this manual process. You'll most likely receive a notification when a new firmware update drops. When you do, tapping on the notification immediately initiates the firmware update of your Wyze camera.