Apple continues to push the boundaries of innovation, and their latest announcement is no exception. On September 12, 2023, Apple introduced the Apple Watch Ultra 2, taking the concept of a rugged and capable smartwatch to new heights.
Apple is also taking significant steps toward environmental sustainability by offering a carbon-neutral option for the Apple Watch Ultra 2. Let's dive deeper into what makes this watch a game-changer in the world of wearables.
Advertisement - Continue reading below
---
Related: Apple Wonderlust Event Highlights: All the Devices Launched This Year
---
Features of The Ultra Watch 2
Here is a summary before you head into details of each spec;
| Feature | Description |
| --- | --- |
| Chip | S9 SiP |
| Double Tap Gesture | Innovative gesture control |
| Display Brightness | Up to 3000 nits, 50% brighter than previous models |
| Watch Face | Modular Ultra with real-time data customization |
| Altitude Range | From 500 meters below sea level to 9,000 meters |
| Water Adventures | Scuba diving to 40 meters, freediving, Oceanic+ app |
| On-Device Siri | Processing on the watch, health data access |
| Precision Finding | Ultra Wideband chip for iPhone locating |
| Operating System | watchOS 10 |
| Sustainability | Carbon-neutral option, recycled materials |
| Battery Life | Up to 36 hours with regular use, up to 72 hours in Low Power Mode |
| Price | Starting at $799 (U.S.) |
| Availability | Orders available now, in stores from September 22, 2023 |
1. The Powerhouse: S9 SiP Chip
At the heart of the Apple Watch Ultra 2 lies the custom-designed S9 SiP chip, making it the most powerful watch chip ever created by Apple. This chip not only enhances overall performance but also unlocks brand-new features that redefine the way we interact with smartwatches.
2. Revolutionary Double Tap Gesture
One of the standout features of the Apple Watch Ultra 2 is the innovative double tap gesture. This gesture, made possible by the faster Neural Engine, allows users to control the watch with a simple double tap of their index finger and thumb. From answering calls to stopping timers and even taking photos, this intuitive gesture makes navigating the watch effortless.
3. A Brighter Display Like Never Before
The Apple Watch Ultra 2 introduces an advanced display architecture that pushes the maximum brightness to an astonishing 3000 nits. This is 50% brighter than its predecessor, ensuring excellent readability even in harsh sunlight. Additionally, the display can dim to just one nit for discreet use in dark environments, and it even enhances the flashlight functionality.
4. Modular Ultra Watch Face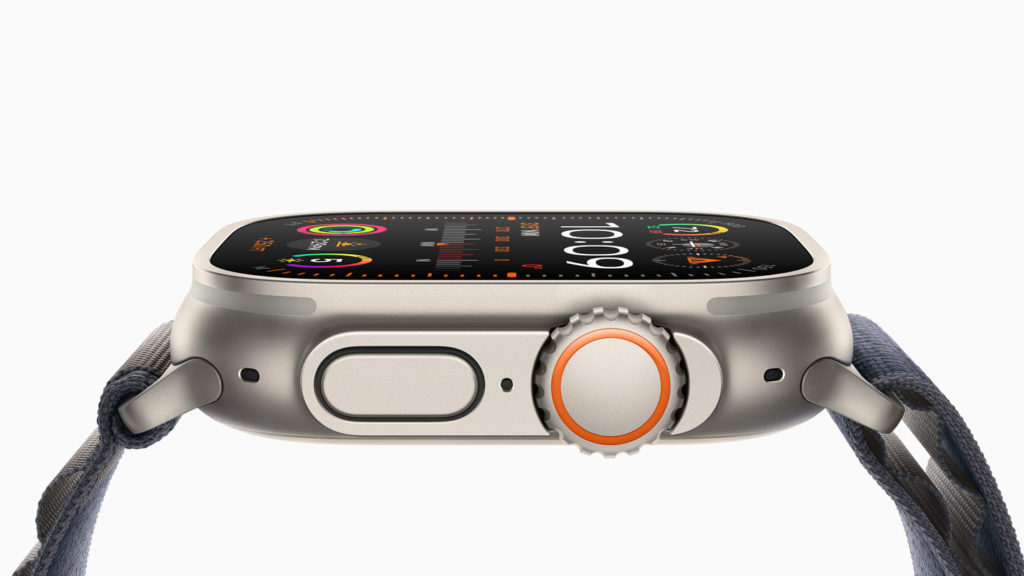 The watch features a new watch face called "Modular Ultra," specially designed to maximize the potential of the larger display. It provides real-time data such as seconds, altitude, or depth, making it the perfect choice for sports enthusiasts and outdoor adventurers.
Advertisement - Continue reading below
5. Built for Extremes: Altitude and Water Adventures
The Apple Watch Ultra 2 has been rigorously tested for altitude extremes, making it suitable for adventures ranging from the lowest valleys to the world's tallest peaks. For water enthusiasts, the watch is not just waterproof; it's designed for recreational scuba diving and now freediving, thanks to the updated Oceanic+ app from Huish Outdoors. This app offers detailed logs of each session, heart rate zone monitoring, and preset alarms, enhancing safety during water activities.
---
Related: Apple Vision Pro: A New AR Headset from Apple
---
6. On-Device Siri with Health Data Access
For the first time, Siri requests can be processed directly on the Apple Watch Ultra 2, reducing reliance on Wi-Fi or cellular networks and ensuring quicker responses. Siri can also access and log health data, making it a valuable tool for tracking fitness and wellness.
7. Precision Finding for iPhone
Losing your iPhone is a common annoyance, but the Apple Watch Ultra 2 solves this problem with Precision Finding. This feature, enabled by the second-generation Ultra Wideband chip, provides precise distance and direction guidance, ensuring you never lose track of your iPhone again.
8. watchOS 10: Redefining Smartwatches
The Apple Watch Ultra 2 runs on watchOS 10, delivering a fresh approach to accessing information, delightful new watch faces, improved night mode, enhanced connectivity for cyclists, topographic maps, mental health support, and the ability to measure time spent in daylight.
---
Related: Apple iPhone 15: Launch Date, Specs, and More
---
9. Carbon Neutral Models: A Greener Choice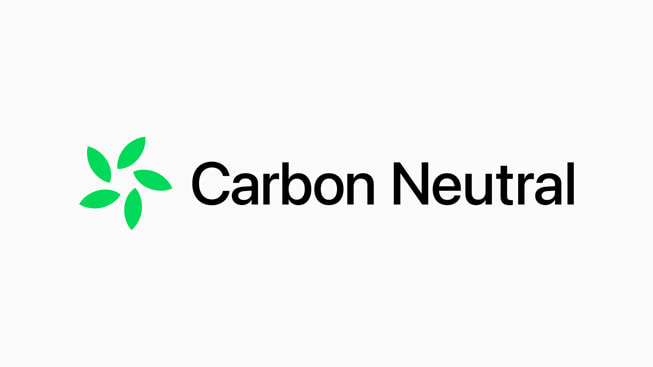 Apple's commitment to sustainability is evident in the carbon-neutral option for the Apple Watch Ultra 2. By reducing emissions from materials, electricity, and transportation and offsetting the remaining emissions with carbon credits from nature-based projects, Apple takes significant steps toward its goal of being carbon neutral by 2030.
Availability and Pricing
Customers across the globe can order the Apple Watch Ultra 2, with availability starting on September 22, 2023. The starting price for this remarkable smartwatch is $799 (U.S.).
Advertisement - Continue reading below
In conclusion, the Apple Watch Ultra 2 is a testament to Apple's dedication to innovation and sustainability. With its cutting-edge features, environmental consciousness, and commitment to user experience, it's clear that this smartwatch is set to redefine the industry and empower its users to achieve more, explore further, and live better-connected lives.