The Google Pixel Watch is a beautiful piece of equipment for your wrist. It offers a solid companion for your Android smartphone and a valuable addition to your tech life, not to mention all the potential fitness benefits it could add to your life with its health tracking.
So you just got yourself one of these beauties, or even the newer Google Pixel Watch 2, where do you start? How do you ensure that your new investment serves your needs the best? In this post, I will walk you through some of the things I did when I started using the Google Pixel Watch.
Advertisement - Continue reading below
---
Related:
---
These include some industry best practices and others that I think I should have started with. Should you have any other pointers, be sure to drop us a comment below. Let's begin with ensuring a good fit for your wrist.
Choose the right band for your wrist
Out of the box, the Google Pixel Watch has an extra strap for the section with holes. The one that comes fitted on the watch is a decent one with enough adjustment holes to fit even the largest wrists.
However, if you prefer to have less overhang or if you have smaller wrists, you might want to try the other shorter strap that is included. I have, particularly skinny wrists and the 41mm of the Pixel Watch is part of the reasons I went for this smartwatch.
The replacement process is a little tricky but it is easy to learn. Just press the button next to the strap in question and slide it to the side to remove it and reverse the process to install the new one.
Charge the Pixel Watch fully for at least 2 hours
It is generally recommended to charge a new device fully before using it for the first time. This is because the battery of a new device is usually only partially charged, and charging it fully will help to ensure optimal performance from the battery.
Advertisement - Continue reading below
Lithium-ion batteries, which are commonly used in electronic devices, have a limited lifespan, and charging them properly can help to extend their life. The first charge is particularly important as it helps calibrate the battery properly.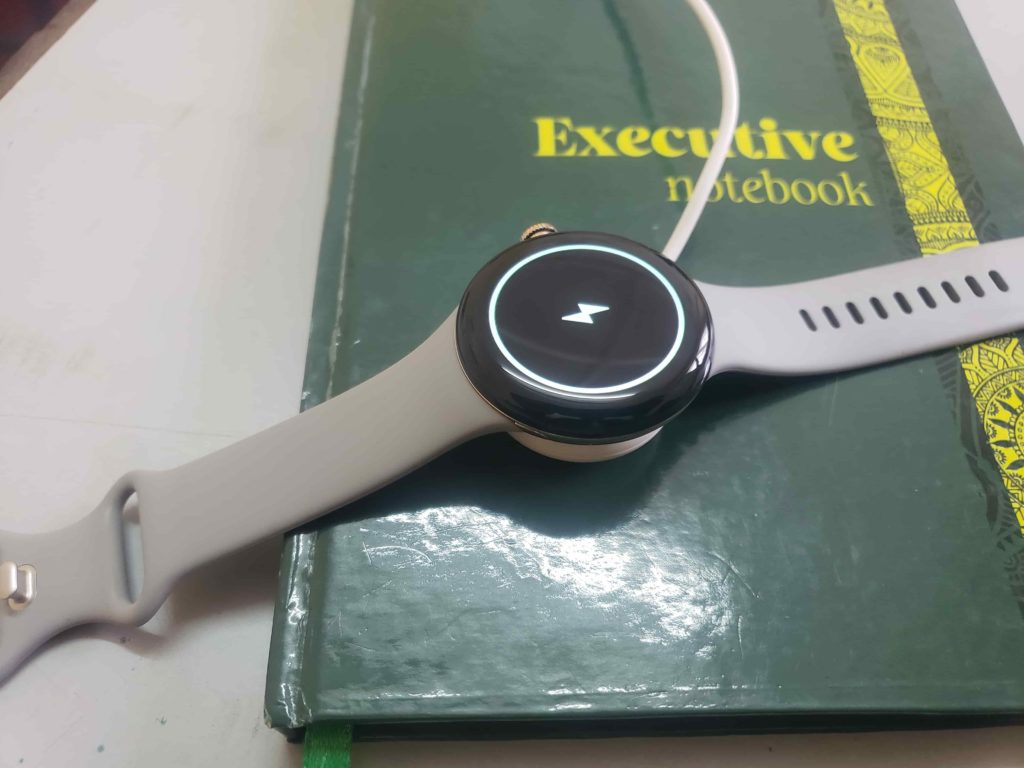 You probably read up about how the Pixel Watch doesn't exactly have the best battery life in its class so any advantage you could give it would be much much needed.
The charging cradle is wireless and magnetic. It can be a little loose and easy to shake off so try ensure it is charging. Also note that the charging cable has USB-C on the other side so you need to have a compatible outlet.
Update apps and Firmware
Out of the box, the Google Pixel Watch comes with WearOS 3.5 but that's outdated at this point. This is not to mention the bug fixes that have since been pushed out since the watch came out. You need to update these to the latest firmware before you proceed to use it.
You will need to go through the setup process and connect the watch to the internet via WiFi or if you have the LTE version, set up eSIM and download the same.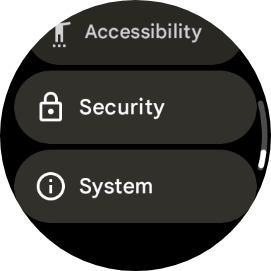 Go to Settings
Scroll down to System
Select System updates and if there's any update, it will pop up.
The watch also has Google Play Store support and you might also want to install the latest versions of the stock apps like the Phone app, Messages and any other apps you might need.
As a rule of thumb when delving into new ecosystems or platforms, you might want to go easy on the app situation and only install new ones as and when you need them.
Setup your 6-month Fitbit Premium Trial
Fitbit handles the fitness aspects of this watch. This means that all the fitness tracking and exercise logging happens on the Fitbit platform.
Advertisement - Continue reading below
On Fitbit, some of the nice features like sleep tracking analytics are locked behind a paywall and aren't accessible to Fitbit Free users. Yes, you need to pay a subscription fee to fully use your $300 smartwatch. Unfortunate, absurd, infuriating but it is what it is. However, every Google Pixel Watch comes with a 6-month free trial.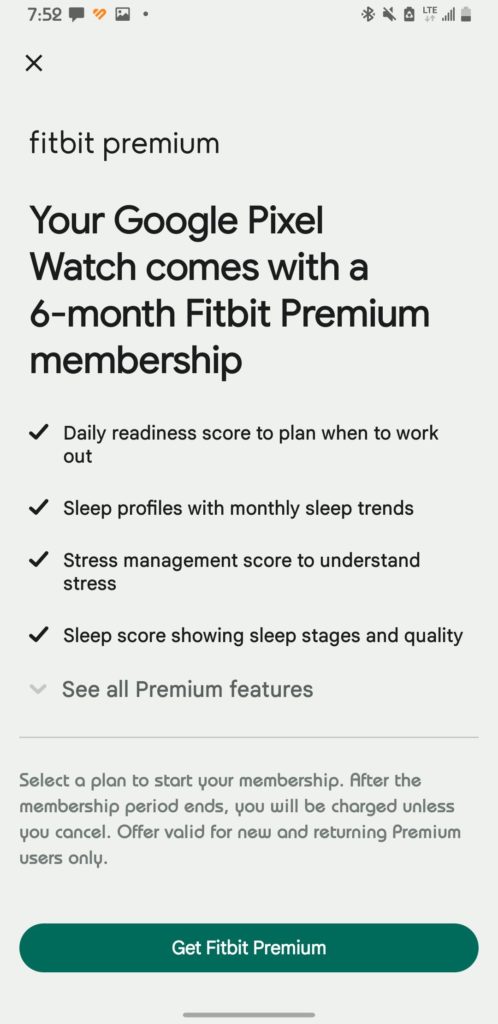 Install and set up the Fitbit app from the Google Play Store and pair your Google Pixel Watch with it. You should then get the option to redeem your free trial via the Google Play Store.
Setup Google Pay in Supported Regions
Google Pay is a digital wallet platform that allows you to make payments and transfer money using your mobile device. It is available on both Android and iOS devices. With Google Pay, you can pay for goods and services at participating merchants.
The Google Pixel Watch supports Google Pay with the built-in NFC. With this, you can just tap your watch at merchant outlets that support this. Sadly, this is not supported in Kenya so I wasn't able to set it up. However, it feels badass to just tap your watch at checkout and pay like that.
Conclusion
The Google Pixel Watch is the first WearOS smartwatch I have owned and it is a drastic departure from the watches and fitness trackers I have used over the years. There are so many more things that you might want to do to make it truly yours.
So go on and dig into the settings and learn your new watch. Go to the Google Play Store and see what apps are available for you. Get some new watch faces on there and see where the journey takes you!