Safaricom earlier this week extended their tap-and-go payment platform, M-Pesa 1-tap to 5 more counties in addition to Nakuru where the platform has been on a pilot project for months now. The innovative solution is meant to reduce the procedure for paying with MPESA at vendors from a total of 8 steps to only 2. This greatly reduces chances of errors while also improving efficiency as one spends a lot less time at the till.
The service is now available in Nairobi, Mombasa, Kisumu, Eldoret, and Nyeri with plans to extend it to Kakamega, Kericho and a number of other towns.
Advertisement - Continue reading below
Also Read : This is Safaricom's M-PESA 1-Tap and how it works
For a start, the merchants where customers can now make payments with M-PESA 1Tap include Shell, Naivas, Choppies, KenolKobil, KFC, Oil Libya, Total, and QuickMart. The merchant solution currently involves an NFC based reader integrated to merchants Lipa Na M-PESA tills.
"As a trusted, easy and convenient cashless payment solution for more than 70,000 businesses in Kenya, Lipa Na M-PESA is ready to advance to become a more seamless solution. M-PESA 1Tap builds on a strong foundation built on 10 years of learning and feedback from both our customers and merchants. We hope it will transform the world of cashless payments," said Bob Collymore, CEO, Safaricom.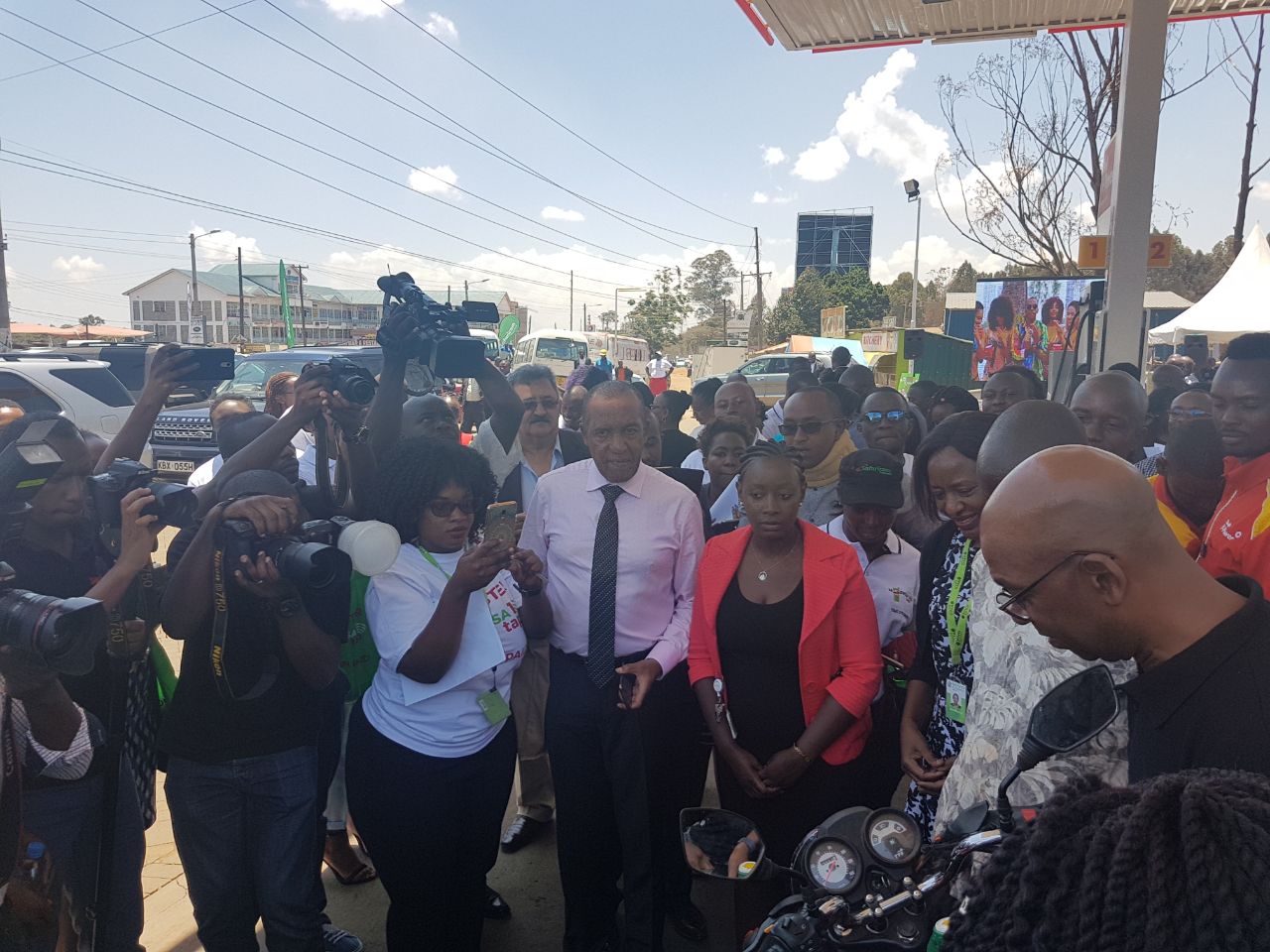 As earlier indicated, customers will have the option of obtaining an M-PESA NFC 1Tap wristband, phone sticker or card which will allow payment integrations with M-PESA 1Tap merchant terminals. However, our little survey indicates that at the moment, only the MPESA 1-Tap NFC cards are available.
Advertisement - Continue reading below
"In a few weeks time you won't need the sticker because a lot of smartphones have the NFC built in, the transactions will be billed straight into their smartphones," added Safaricom CEO. This will no doubt tickle the fancy of the techies out there who have probably never used the NFC feature on their fancy phones.