One of Android's biggest selling points is its customizability. The ability to change the look and feel of the experience to something that's truly personal. One of the easiest ways to do this is using custom launchers. The other could be flashing custom ROMs or rooting to take advantage of the hundreds of mods available on forums.
There are so many custom launchers on the Play Store to serve as alternatives to the often clunky ones that come with OEM software. Some are very well polished while others are a hot mess. But that is the beauty of Android, there's always something for everyone. So if you just need something simple and straightforward, what options do you have? Here are some of our favorite picks.
Advertisement - Continue reading below
This is one of the most popular aftermarket launchers out there that's been around for a long time. It has tons of customization options including gesture controls, support for icon packs, themes and a lot more. This app constantly gets updates, bug fixes and new features. It also has the ability to backup and restore your setup when resetting your phone or switching to a different phone.
You can get Nova Launcher here. There is a paid Prime version that unlocks even more customization. We would totally recommend upgrading if you got the cash. With the Prime, you can get the Google Now page to the left of your home screen and Sesame shortcuts like in Pixel devices.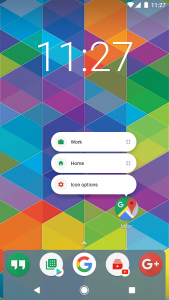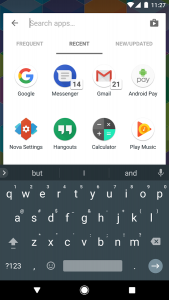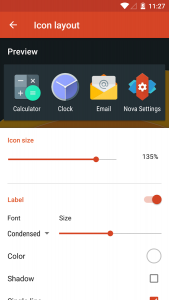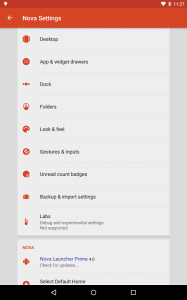 Google's Nexus devices were the 'Gold-Standard' for what an Android phone should be. The accompanying launcher was a fan favorite for simplicity and functionality. After the death of the Nexus program, the Pixel program took the reigns and the Pixel Launcher was the new standard. Thanks to developers at XDA, you don't have to own a Pixel to get the Pixel Launcher. To get it, you may have to side-load it as explained here.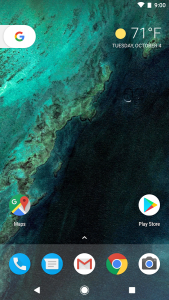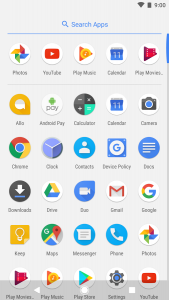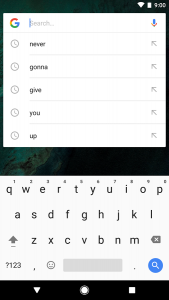 Also Read: Get the Google Pixel 2 Launcher on any Android
Advertisement - Continue reading below
 This launcher is based on the Google Pixel Launcher with tons of customization that help you make it truly your own. This could be ideal for those who feel a little intimidated by the amount of customization on Nova Launcher. It remains simple and functional while looking sleek and modern.
It is important to note that it is still under active development so bugs are not uncommon. However in our testing, it was surprisingly stable. We would totally recommend it.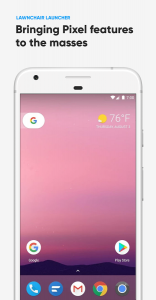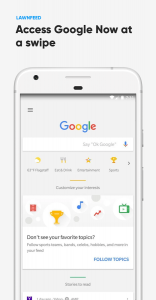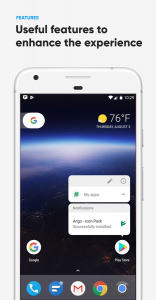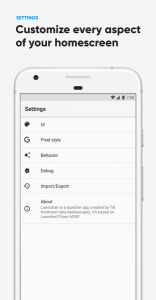 This is one very lightweight launcher with little customization and great looks. If you are a fan of stock android, this one is definitely for you. It is based on the Google's Android Open Source Project (AOSP). It is basically the launcher that comes with the Android Source Code. Very clean and simple. It support Jelly Bean, KitKat, Lollipop, Marshmallow, and Nougat. It has added some nice features like Pixel Launcher. It does not receive updates as frequently as the other launcher but it just works.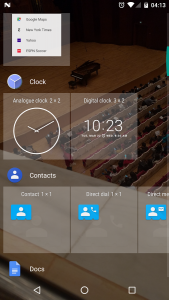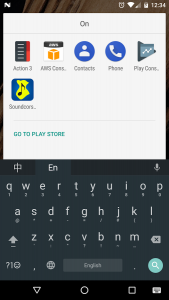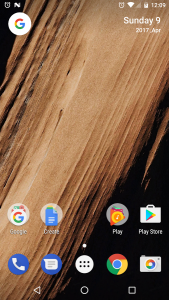 There you have it, 4 of our favorite Android Launcher. If your stock launcher lacks an app drawer or has funny looking icon, if it does not let you add widgets to your home screen, give these a try.
What launcher are you using on your phone? What is your biggest pet-peeve with your phone's stock launcher? Tell us in the comment section below.