The year has been a really good one for Xiaomi. Early in the year, Xiaomi surpassed Apple in the sale of smartphones, becoming the second-largest smartphone manufacturer on the globe, for the second quarter of the year – only second to Samsung. It didn't end there, the Chinese company went on to surpass Samsung to become the leading smartphone manufacturer in Europe. They've also been able to record an 83% growth, year-on-year.
Just days ago, Xiaomi announced the Xiaomi 11T Pro as part of the Xiaomi T series unveiling. From this unveiling, it looks like Xiaomi is finally doing away with the mi branding that comes with its smartphones and will be sticking to just Xiaomi. While Xiaomi also unveiled the Xiaomi 11T, the Xiaomi 11T Pro is the premium model in this series. The device is packed with some really impressive features.
Advertisement - Continue reading below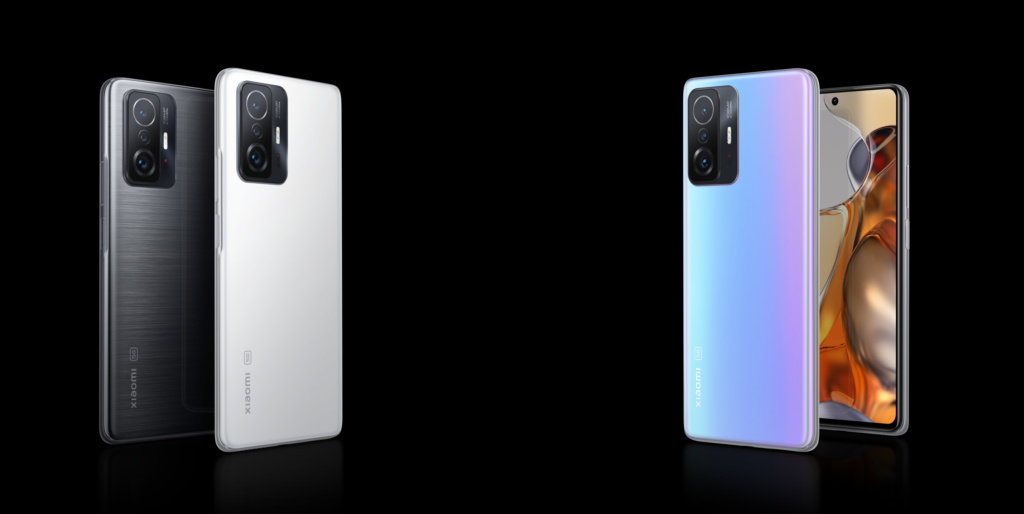 108MP Camera
The Xiaomi 11T Pro is packed with a 108-megapixel primary wide-angle lens, an 8-megapixel ultrawide lens to capture wide-angle images, and a 5-megapixel telemacro lens to capture really close images. The 16-megapixel wide-angle lens front camera at the top of the display is there for all of your selfie needs. Another cool feature of the Xiaomi 11T Pro is the ability to shoot videos in 720p, 1080p, 4k mode at 60fps, and in 8k resolution.
120W Charger
This smartphone is powered by a massive 5000mAh battery, and as if that is not enough, it comes with a 120W fast-charging brick. According to Xiaomi, this 120W charging brick will charge the Xiaomi 11T Pro from 0% – 100% in 17-minutes.
Display
Another highlight of the Xiaomi 11T Pro is its display. It comes with a massive 6.67-inch AMOLED display screen. And with a resolution of 1080 X 2400. Its brightness goes up to 1000nits. This display also has Dolby Vision support. To top it up, the display of this device comes with a 120Hz refresh rate for smooth interaction.
We are going to round this up with the downsides of this device. First, we didn't hear anything about its IP rating during the launch event – we are guessing this device is neither water nor dust resistant. So, if you're getting this, ensure that you don't get it too moist or exposed to dust particles. It also doesn't come with an expandable memory slot. You're going to have to work with what's available (128GB/256GB internal memory).
It also doesn't feature wireless charge or reverse wireless charge. But who needs that, when you can get your device charged from 0% – 100% in under 20-munites? What do you think about the fast charging brick on this device? Tell us in the comments section below.
Finally, the price of the Xiaomi 11T Pro (8GB/128GB) will start at €649 ($760), and €699 ($819) for the 8GB/256GB model.
Advertisement - Continue reading below