"Ok Google, play Billie Jean by Michael Jackson".
"Ok Google, what appointment do I have today".
"Okay Google, turn off the lights"
Wouldn't you want to start off your day by asking some virtual assistant to show you the days' appointments, weather forecast, or directions to the nearest restaurant? Maybe you do. Maybe you don't. But a new legion of smart displays and wireless bluetooth speakers powered by Artificial Intelligence voice assistants want to be  addition of gadgets and appliances in your house.
Advertisement - Continue reading below
Your smartphone already automates a big part of your life. For instance, we have all gotten used to autosuggest and autocomplete by now. Your smartphone keyboard can predict the next word before you even type it. Your phone is able to take great photos previously only taken by Pro photographers by using powerful image processing engines embedded in the phone's processor. And now with Google voice or Siri running on your phone, you can translate text to another language, control your home appliances or make payments in an instant.
However, Big tech companies have not stopped there. They think that your smartphone is already doing much. And with limited battery life that plagues smartphones, the big Tech companies want to relegate some tasks that your smartphone does to standalone internet-connected devices with good speakers, microphones and optionally bigger displays.
Smart displays/Screens
Following the smash hit that became of Amazon's line of voice controlled AI-powered smart speakers, big Tech companies are rushing to develop wireless smart speakers with a touchscreen display. Smart displays are usually 7 or 10 inch devices akin to tablets that respond to voice commands you issue them with additional visual information displayed on their screen. Think of them like an ordinary tablet with a microphone and bigger speaker.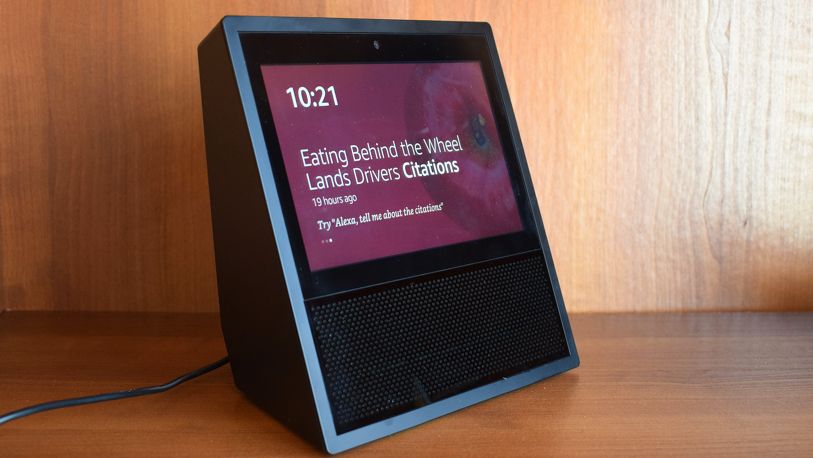 Amazon Echo Show has been clear leader in this category after being launched  May 9, 2017.  Echo Show comes with a pair of 2″ speakers, 7″ touchscreen and is powered by Alexa Amazon's virtual assistant. Users interact with the device via known voice commands such as "what's the weather now" or "play video" to which Alexa responds using the gadget's speakers and displaying additional information on the screen.  Users can also make voice and Video calls to other Echo users via the internet.
Following Amazon's success, Google and Facebook are both rumoured to be working on competitor products along with other big brands like Samsung, JBL, LG, and Sony. At this year's CES, Lenovo released  a smart display dubbed Lenovo Smart display powered by Google Assistant.
Advertisement - Continue reading below
Wireless smart speakers
Smart speakers are not any different from smart displays except they don't have touchscreen display. These are powered by Amazon's Alexa, Google Assistant and Apple's Siri. There are already a number of products in the market ranging from $50 to as much as $400 and they include Amazon Echo Dot, Google Home, Google Home Mini, Sonos One, Harman Kardon Invoke,
JBL Link 300, Apple HomePod.
---
Related post: Top Smart wireless speakers, their price and feature comparison
---
One thing to note here is that these speakers need an always-on active internet connection to function well. For most of our readers in Uganda or Kenya be prepared for surge in your data bill should you choose to buy one of these. For everyone else, privacy is a big concern because all these products have embedded microphone which is always listening to whatever you say and some of that data is sent to remote servers in the cloud.