Android has had a bad reputation for its apparent lack of security compared to its archrival iOS. Many have argued that this lax in security could be excused coz of just how open the eco-system is. Mother Google isn't comfortable with that rap and during Google I/O in May last year, they announced a new feature called Google Play Protect. At first, Android enthusiasts, critics and fanboys were all pretty torn. Enough time has passed and while they might still torn over its effectiveness, it is time we looked at what Google Play Protect is?
What is Google Play Protect?
Remember Google's "Verify Apps" from a while back? No? That's okay because that solution felt hurried and half baked. Google Play Protect is beginning its global roll out despite it being announced way back in may Announced back at Google I/O, the feature is now getting rolled out globally. Play Protect is enabled by default on all Android devices running Google Play Services 11 or newer. It is supposed to be a real-time anti-malware scanner that will scan all apps before they are installed. It informs the user if a suspected malicious app is detected.
Advertisement - Continue reading below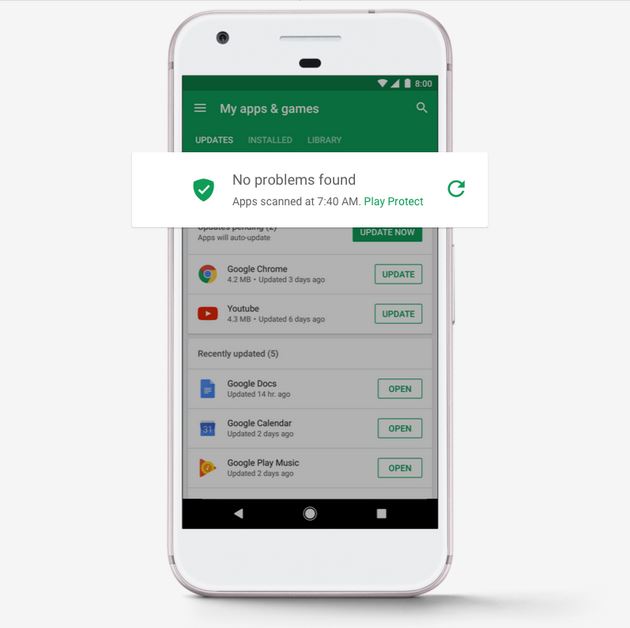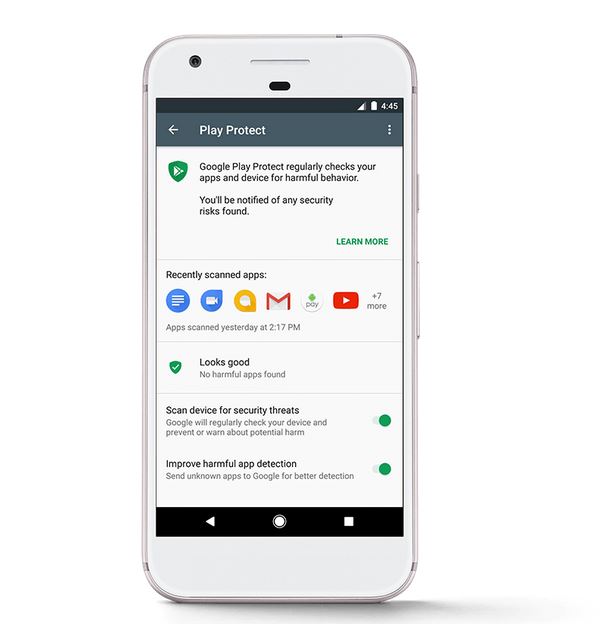 Play Protect uses machine learning and scans apps for threats including relatively new risks. It is always updating itself behind the scenes so it is always out of your way. Play Protect promises greater transparency in the security of your Android device.
Google Play Protect is also incorporated in first party apps like Chrome. This helps raise red flags when you're visiting sketchy sites to protect you and your data from landing into the wrong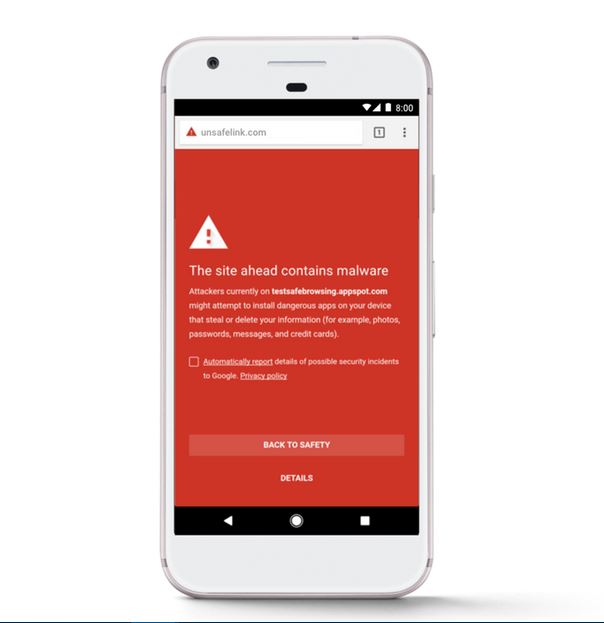 In the unfortunate event that you lose your phone, Play Protect also includes the existing Find My Device feature that will help you pinpoint, lock, ring or lock or even wipe your device.
Google Play Protect also works on Android Wear devices.
Advertisement - Continue reading below