It seems as though a new version of Android comes out every other day. Just the other day we were looking at Android Oreo and now Android P is on its way. Time really does fly.
So Google has released an early version of the upcoming fork of Android for developers to peek inside and prepare their apps for all of the new features coming out later this year. True, it might not be anywhere close to what we will eventually see at launch, or even in subscequent beta updates, but there is a lot of note-worthy changes. Let us look at a few of them.
Advertisement - Continue reading below
Improved Notifications
Google hasn't been able to properly nail notifications. They have had different implementations of the same in all the past iterations of the OS and Android P has a different one that seems a little more streamlined.
In Android Nougat, Google incorporated the ability to quick-reply to messages and  emails straight from the notification shade. In Android P, that functionality is  further enhanced. You can now view images from emails and chats straight from  the notifications.
Notch Support
The iPhone X's notch is creating a frenzy among Android OEMs. Already a bunch of Android phones havea notched display and Android P offers native support for such with APIs to help create UI around that notch.
To help developers in these early stages, several different notch styles have been added to the the Android P simulator so you can test these things without having a phone on hand with a notch on the front.
A lot of UI Changes and redesigns
It wouldn't be a new version of Android without visual eye candy spewed all over the User interface now would it? Android P will bring a redesign to features we have seen stick around in the past several versions. The volume change interface has been changed. By default, it changes media volume instead of your ringer volume and the interface is also offset to the side of the display that houses your volume rockers. Also, a handy ringer switch button pops up when you change your volume. This helps you seamlessly toggle between silent, ringer on and vibration mode.
The power menu also receives a nice change to make it look a little more like what we have seen in Samsung Galaxies. I guess if you're gonna copy someone, might as well copy the best parts. Right?
Advertisement - Continue reading below
Privacy Enhancements
Android P brings a new limit on idle apps that restricts them from accessing the microphone, camera, or sensors. It makes a lot of sense, from a privacy perspective, that an app you're not actively using can't access data when it's not supposed to and without your knowledge.
Multi-Camera support
In an era where manufaturers are pushing mobile photography in many fronts, it makes sense that the platform they run on, natively supports multi camera, a trend that has been around for quite a while now.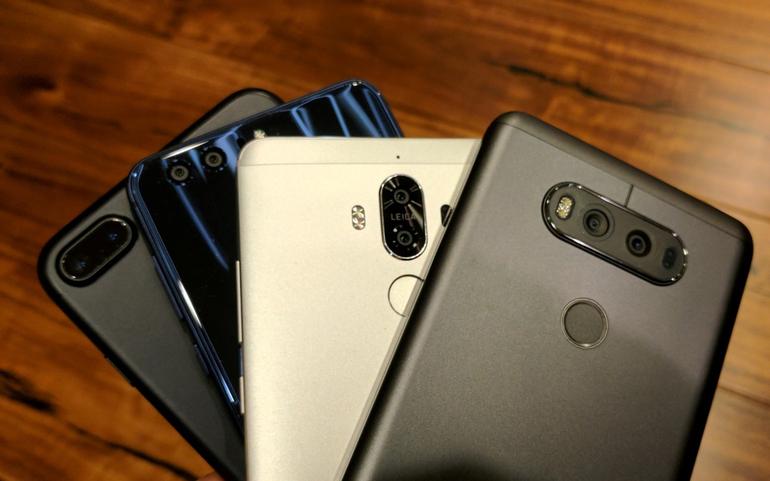 Additionally, Google is adding support for apps to use image stabilization and display-based flash just like the primary camera app on your phone. What this means is, third-party cameras are going to keep getting better.
As earlier mentioned, this is a very early build of Android P. And even after it drops, manufacture will still throw their skins on top, covering most of the UI from Google. Also, in an industry where people still use devices running Android Lollipop and Marshmallow from a couple of years back, might be a while before we see Android P in the masses. Still, it is exciting to see where Google is pushing Android into the future.
What version of Android are you running? Do you care for Android versions anyway?