Digital TV is getting exciting and the competition is giving us the consumers more excitement. The World Cup period alone has brought nearer video-on-demand services, with various partnerships offering mobile TV on the go. StarTimes Uganda customers can enjoy Africell's discounted data packages, as well as MTN TV bundles to watch the latest StarTimes entertainment, sports and news using the StarTimes app. With this, you can also link your decoder smart card with the app, and move with your TV everywhere you go.
It's a simple and easy procedure that only requires you to know the details of your smart card ID number and your decoder serial number.
Advertisement - Continue reading below
When you open your StarTimes app, look out for Me button, usually at the bottom of the interface. Select it, and you should be able to see your account details. On the page, look under Decoder Subscription for a Link icon. Tap it.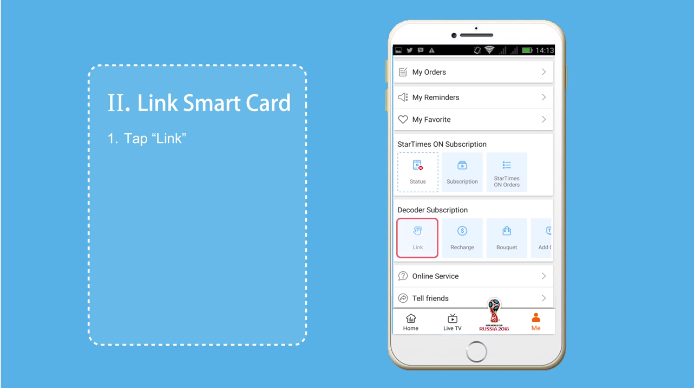 A new interface will open requiring you to enter your smart card ID number and the last 6 digits of your decoder's serial number. If you don't know this serial number, you can check below your decoder, it is printed there.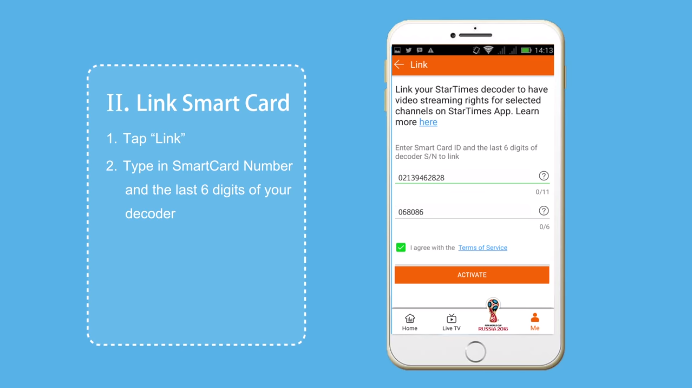 Enter the card ID number, the 6 digits required, and tap the check box to agree to the terms of service. Tap Activate to confirm.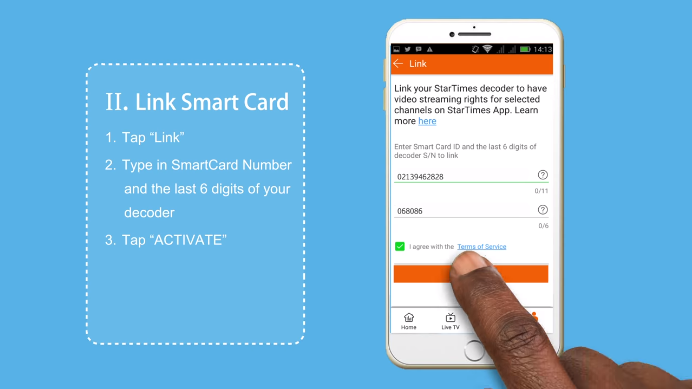 Advertisement - Continue reading below
If all the information has been entered correctly, your smart card will be successfully linked to the StarTimes app on your device and the two will be bound.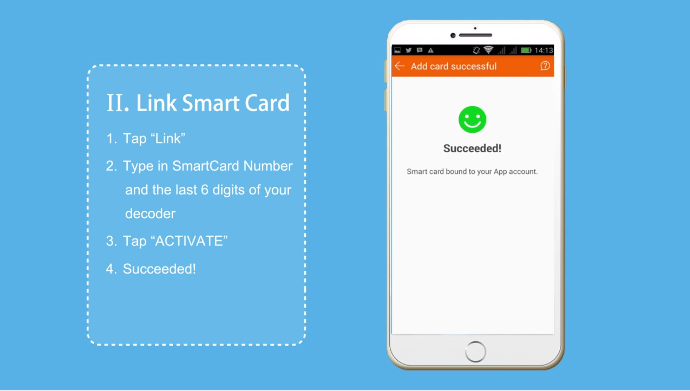 And if you have a decoder, but are missing out on this, you can download the StarTimes app from the here to watch all the entertainment from the comfort of your phone or tablet.
Image Credit: StarTimes