I do hate walking into the banking hall for several reasons; It's a complete waste of my productive time since banks only operate during work hours. Secondly the bankers are generally not friendly people. And lastly, I shouldn't because all the tasks that I can do in the bank can be done remotely or on an automated system.
This is why Internet and mobile banking is important to me.
Advertisement - Continue reading below
I have switched upto 5 different banks in the last couple of years each time being disappointed. I noticed the same problems I was running away from at my previous bank were the same issues I met at my new bank. For instance, things like password resets, PIN changes, renewing a debit card, paying utility bills, opening a new bank account all required physically going to the banking hall.
With growing frustrations, my friends on Facebook recommended Stanbic bank which is part of Standard Bank of South Africa. I was hesitant because it was my first bank while at university, so I was well aware of their issues. But that was 10 years ago. So after repetitive suggestions, I finally made the decision to move my money from my previous bank to Stanbic bank.
So far, I have little regrets.
Stanbic bank by far has the most advanced and user-friendly mobile and internet banking platform in Uganda. Don't take my word for it, you have to try them out yourself. However, I'll share my experiences so far.
Mobile Banking
Stanbic Bank has two mobile channels; one works offline so you don't need an active internet connection on your phone and the other is via a smartphone app.
The offline channel is via USSD shortcode *290#. You must register your phone number first which will then be linked to your account. Dialing that code from any other phone number won't get you in. You of course have to enter an additional 5 digit mobile banking PIN. You have upto three attempts to enter a correct value after which you will be locked out.
Advertisement - Continue reading below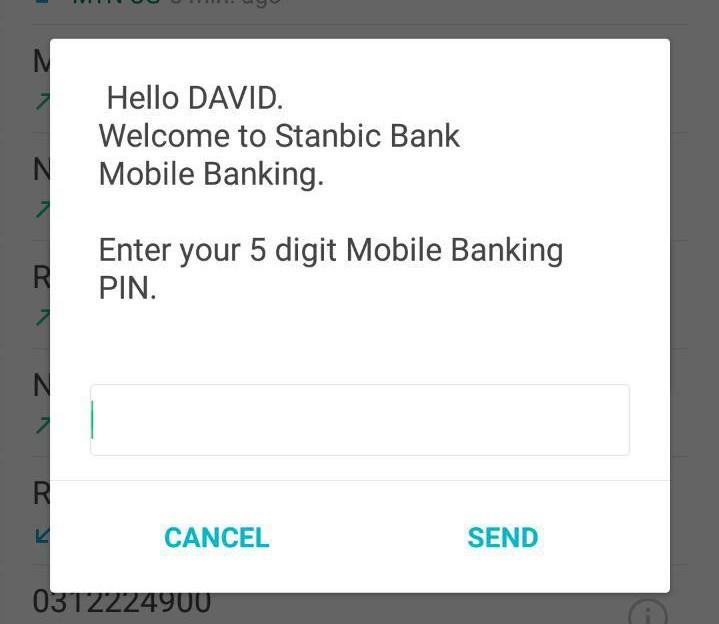 The USSD channel is essentially a Mobile ATM, so there's a lot you can do without internet including but not limited to; performing money transfers to other bank accounts, transfering money to your mobile wallet or mobile money phone number, buying airtime, data and applying for a Loan.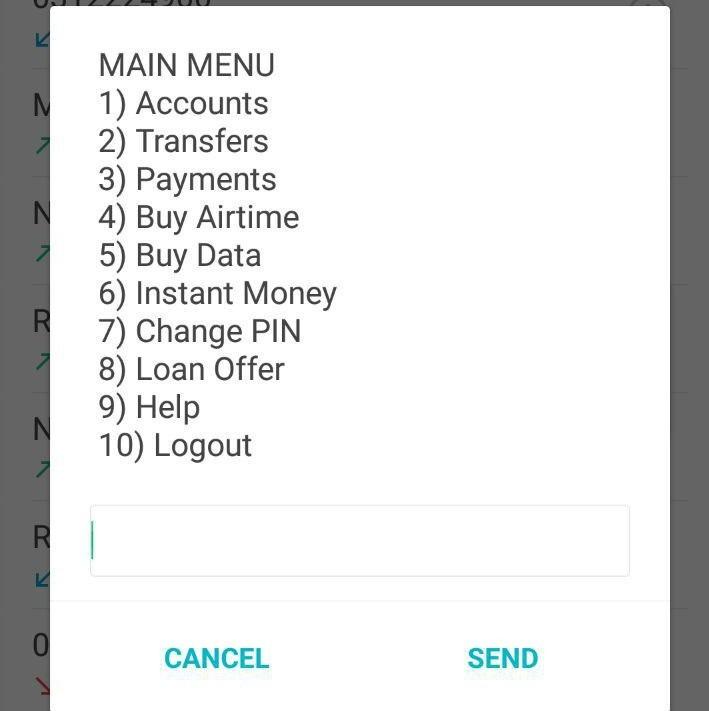 Mobile App
When I have mobile Internet, I prefer the Mobile App. Stanbic bank has both Android and iOS version available on the Google Play store and the App store. Due to App security restrictions, I couldn't take screenshots. Much like the USSD platform, all the features are available to you on the smartphone app. You can check your balance which is the first thing you will see, transfer money to other stanbic bank accounts or to other banks, purchase Airtel, Electricity, Water, PayTV and Taxes (URA) all in a simple intuitive interface.
If you have two Stanbic bank accounts, you can have both of them linked to the same App! And of course you can easily move funds between accounts.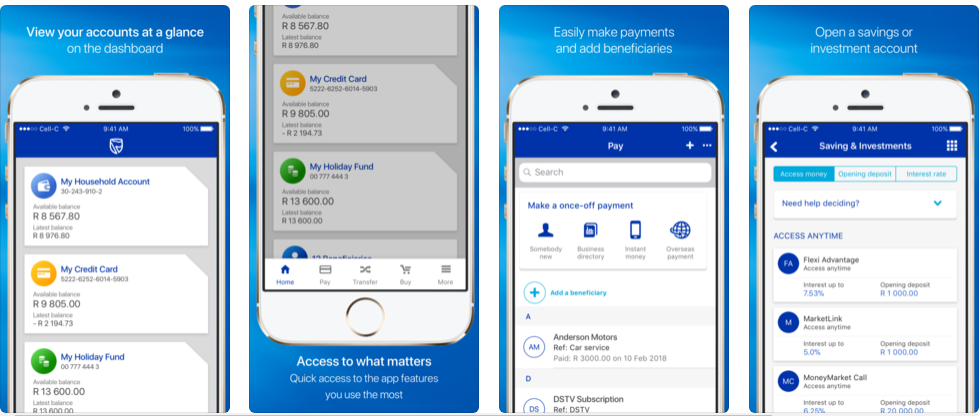 The App is linked to your smartphone phone model. If you attempt to login from another smartphone, then you have to go through some verification procedure to ensure you have not been compromised. Also in the event that you have lost your phone or wish to switch to another phone, then the App has an option of Unlinking your current phone. This a plus on security.
Logging in to the App only requires your password even though at registration you create both Username and password! I found this a bit odd.
Advertisement - Continue reading below
Internet Banking
If you find your computer more productive tool than your phone, then you can also use Stanbic internet banking via https://ibanking.stanbicbank.co.ug . That's the address at the time of writing this article, but it could change. As you tell, it's running on https which means all data and communication between your browser and their servers is encrypted.
Stanbic Bank has maintained a certain consistency across its banking channels. You will find the same features on web that are on mobile. The web version has a few more features such as scheduled payments and service requests like opening new account Account modification, Apply for a loan, Debit card request, ATM Limit adjustment, New Cheque book among other services you would ordinary have to walk into the bank to perform. Usually when you make a request, the bank will follow up with a phone call where you asked some questions to verify your identity before the request is performed. You can also view you bank statement for up to 180 days. This feels like banking in 21 century.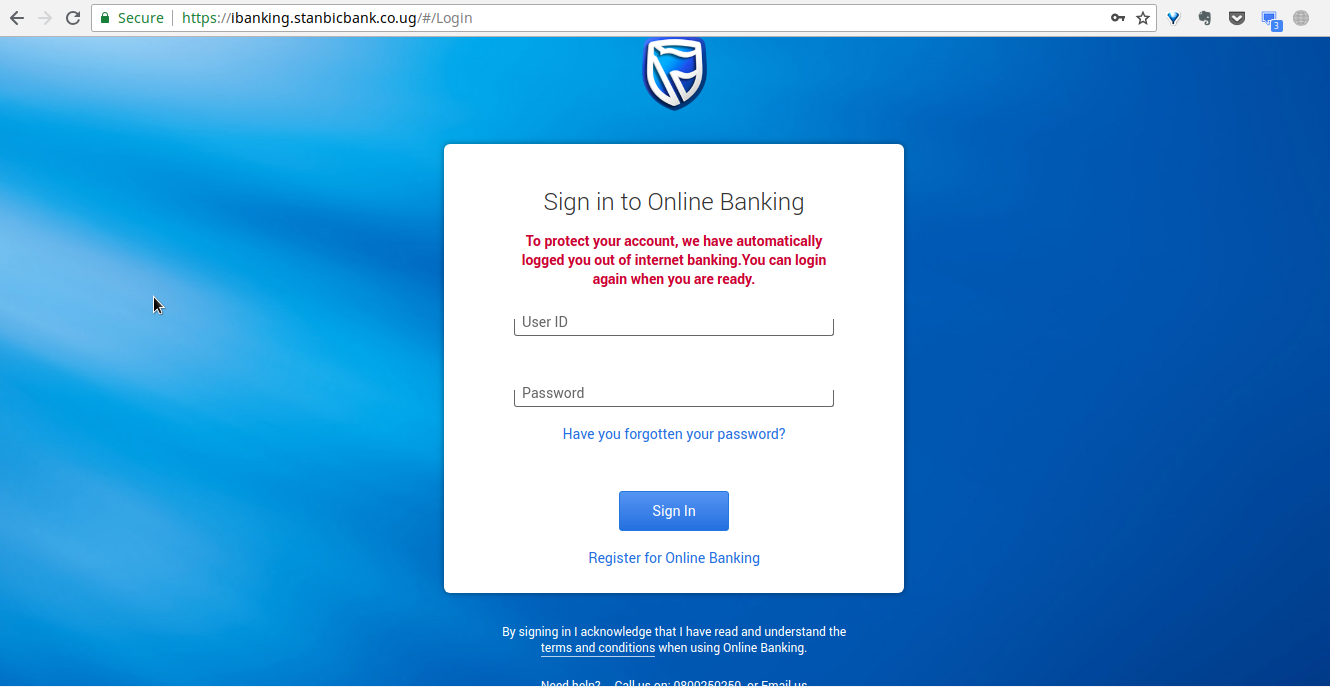 Stanbic will automatically log you out after a specific period if you are not doing anything for security reasons.
Online transactions support
I could use my Stanbic bank Visa enabled debit card to make online transactions such as checking out on e-commerce sites. This comes out of the box. But if you want to link your card to Paypal, then you have to contact customer care first.
Note that unlike ATM transactions, there are no limits to online transactions according to customer representative I spoke to. We are not sure what anti-fraud mechanisms the bank has put in place since this is one of the primary reasons people are weary of using their cards online.
In Summary, here's what I liked;
Multi-platform banking services on USSD, Mobile and Web
Easy to use interfaces
Reliable service
SMS transaction notifications
Online transaction support.
Fast customer care available on toll-free line and social media platforms
What I didn't like
Advertisement - Continue reading below
Tight security measures can be inconveniencing
Mobile money is currently the king of the hill, but banks are working hard to regain the throne. The controversial Mobile money taxes are getting everyone either resort to cash or reconsider using traditional banks to perform transactions. Stanbic bank has invested a lot in building a user-friendly multi-platform digital banking platform for those with smartphones and other internet-connected devices.
Image: ugbusiness.com