Online payment has been a significant issue that Nigerians have had to contend with for some time now – making simple payments online like Netflix subscriptions, Spotify subscriptions, and buying items on Asus, Amazon, and Shein, etc. Only a handful of platforms offer reliable payment services to solve this hurdle, for Nigerians. Payday is one such platform. Payday allows Nigerians/Africans access to global accounts denominated in USD, EUR, and GBP. With Payday, users have the ability to transact and make payments in over 20 currencies. Furthermore, users have access to create virtual dollar and naira cards for online payments.
---
---
How to Create and Fund Your Payday Virtual Card
On Payday, there are three virtual card options available to create and use for online transactions. You can use either of these cards for all your international transactions. The cards include;
Advertisement - Continue reading below
Mastercard Card
Visa Card
Verve Card
To get started, download the Payday app (available for iOS and Android users). After setting up your account and getting past the KYC stage, you can go ahead and create your virtual card: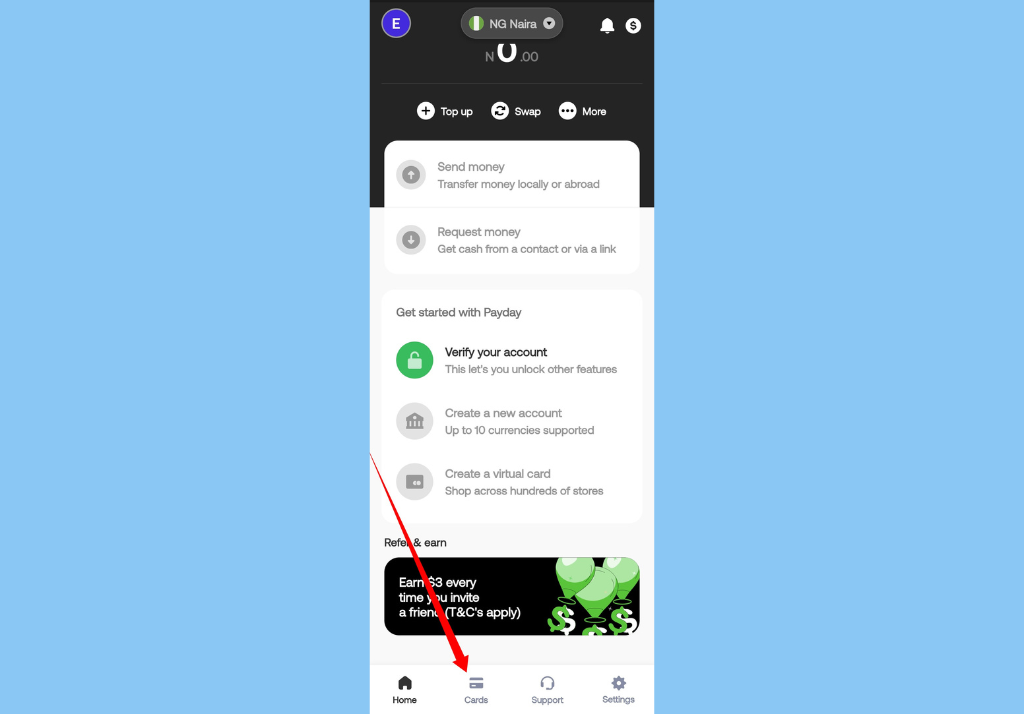 Click on the cards icon at the bottom of the app dashboard.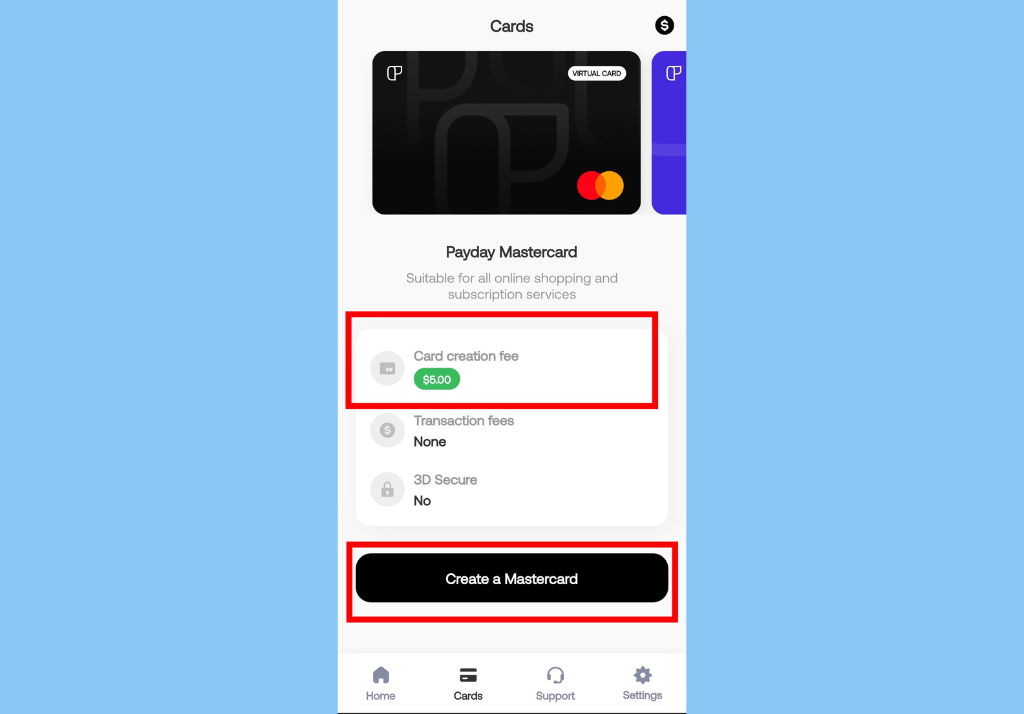 Then choose your preferred card option and tap Create Card
You will then be asked to fund the card with a minimum amount after which your card will be created instantly.
You'll need to pay attention to the card creation fee for the card option that you select. For instance, the card creation fee for creating a virtual Mastercard on Payday is $5, while creating a Verve virtual card is completely free.
A few other things to keep in mind include;
You can only withdraw from your created virtual card 5 times a day
Your card minimum balance at all times is $1
Finally, you should know that you can only fund your virtual card from your Payday wallet. To fund your virtual card at any time, you must ensure that your Payday wallet has a sufficient balance. You can always fund your wallet with bank transfers or other wallets
Advertisement - Continue reading below