Chipper Cash is one of Africa's fastest-growing fintech startups since its inception in 2018 with over four million users at the time of writing this. It is available in seven countries including Uganda, Ghana, Kenya, Rwanda, and Nigeria Africa. Chipper Cash virtual cards have been around for some good time and have recently introduced UGX Virtual cards.
Virtual cards are a good innovation in the finance and banking sector as you can use them while shopping online, streaming movies, paying utilities, and doing other online transactions. Chippercash introducing UGX Visa Cards is something not to take for granted because many Ugandans can leverage this as their ban instead of opening an account to get a physical card.
Advertisement - Continue reading below
What is a UGX Virtual Card?
The Chipper UGX Virtual Card is a pre-subsidized and reloadable virtual card that can be utilized for Global online payments or financial transactions and exchanges in Uganda. The card can be topped up and funded right from the client's Chipper wallet. This Visa card is available freely to everyone.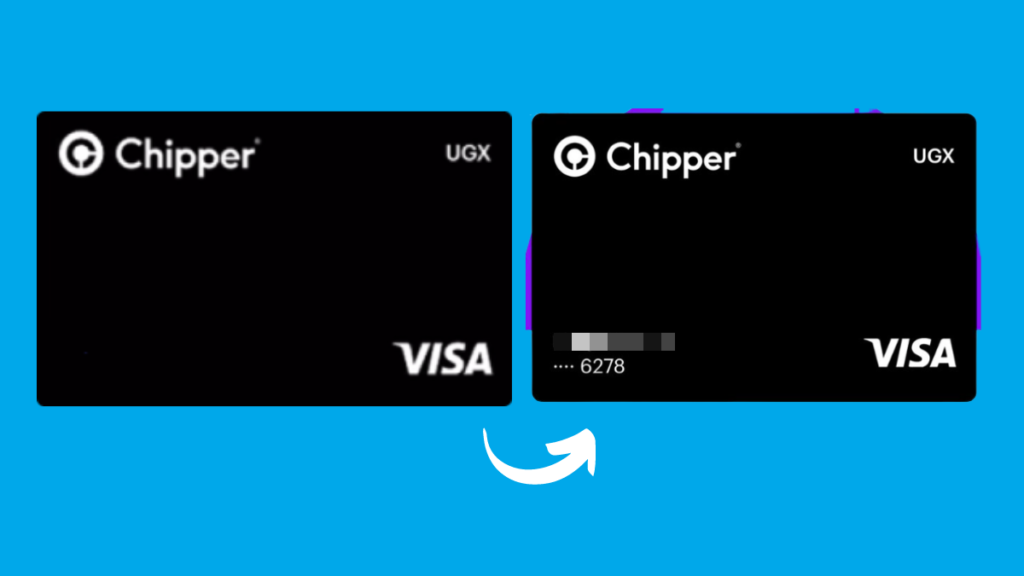 The UGX card currently supports international transactions with domestic payment features rolling out soon according to Chipper Cash. Chipper Cash's UGX Virtual Card can be used online the way you use your actual visa or Mastercard
---
Also Read: How to Create a Chipper Virtual USD Card
---
Chipper UGX Virtual Card Limits
It is important to note that your Chipper UGX Card is not automatically tied to your Chipper Wallet in the same way your bank card service works! This means that your Chipper Card balance is different from your Chipper Wallet balance. You can top up your card using your Chipper wallet. So Let's see the Spending, Funding, and Withdraw limits;
SPENDING
Maximum Daily Spend Limit – UGX 3,500,000
Maximum Monthly Spend Limit – UGX 16,000,000
FUNDING
Advertisement - Continue reading below
Maximum Daily Funding Limit – UGX 3,500,000 (24 Hours)
Max Monthly Funding Limit – UGX 16,000,000
Maximum Quarterly Funding Limit – UGX 16,000,000
WITHDRAWAL
Maximum Daily Withdrawal – UGX 3,500,000
Chipper Cash also mentioned that it does not charge any fees to add or withdraw funds from your Chipper Card. However, please keep in mind that real-time exchange rates apply for UGX to USD transactions.
Other Locally Based Virtual Cards in Africa
We have recently seen a number of players in the FinTech space in Africa introducing locally based virtual cards that are currency-country specific. The race to have these virtual cards in Africa is increasing as many adopt the online world in making business and financial transactions.
Zambia's Union54, South Africa's Telkom, etc, not forgetting local players like MTN, Airtel, Barter, and Eversend, and more recently Kenya's Mpesa. These virtual cards offer a great alternative to people living in those countries to even achieve financial and digital inclusion at a higher margin.
---
Also Read M-PESA Virtual VISA Card: Here's My Experience using it
---
Conclusion
These disposable card numbers are designed to protect your actual account number from falling into the wrong hands. You should endeavor to update the Chipper Cash app to the latest version for a more seamless experience. We shall see how to claim this virtual card in the next write-up.