Safaricom recently unveiled the M-PESA GlobalPay Cards, a virtual VISA Card available via the M-PESA app that allows users to use the mobile money platform to pay for goods and services online.
Virtual Cards aren't anything new and many of the available fintechs in Africa offer this feature in some shape or form. Flutterwave, Eversend and many other do this already. In fact, in Uganda, all their mobile carriers already support this feature.
Advertisement - Continue reading below
Personally, I have been relying on these virtual cards to make payments to my online subscriptions like Netflix, Hulu and Spotify and with this new GlobalPay, Safaricom effectively offers us a first-party solution to this.
---
Related:
---
So with this, as my Spotify subscription expires, I thought, why not take you guys through the process of using one of these M-PESA Virtual Card to renew my subscription?
Well, first you'll need to create yourself a virtual M-PESA GlobalPay Card. We have already talked about this in a previous post and you can check it out here.
How to make Online Payments using M-PESA GlobalPay
Well, this process is as simple as filling in a payment form on the site that you'd wish to pay on. In my case, I will just head on to Spotify's Account page and I'll select on the option to update my Payment Methods.
To use the GlobalPay card, select the Credit or Debit card option. This will bring up a form that asks you to enter your card details.
Advertisement - Continue reading below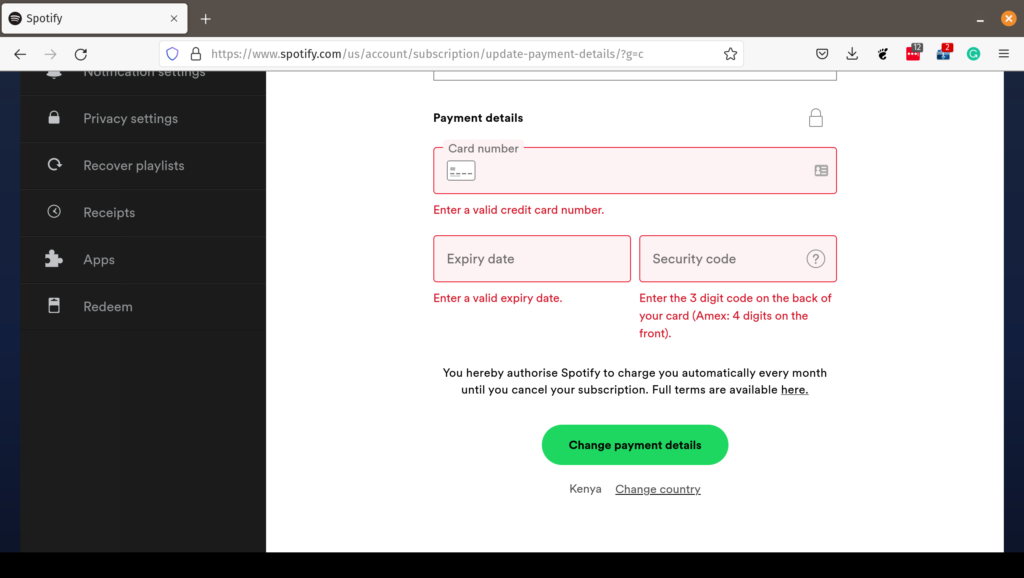 Here, simply enter the card details that you'll see on your M-PESA app on the virtual VISA Card that you created.
As mentioned, note that the Security Code is only valid for 30 minutes so keep that in mind. Luckily, there is an option to enable recurring charges for payments like monthly subscriptions.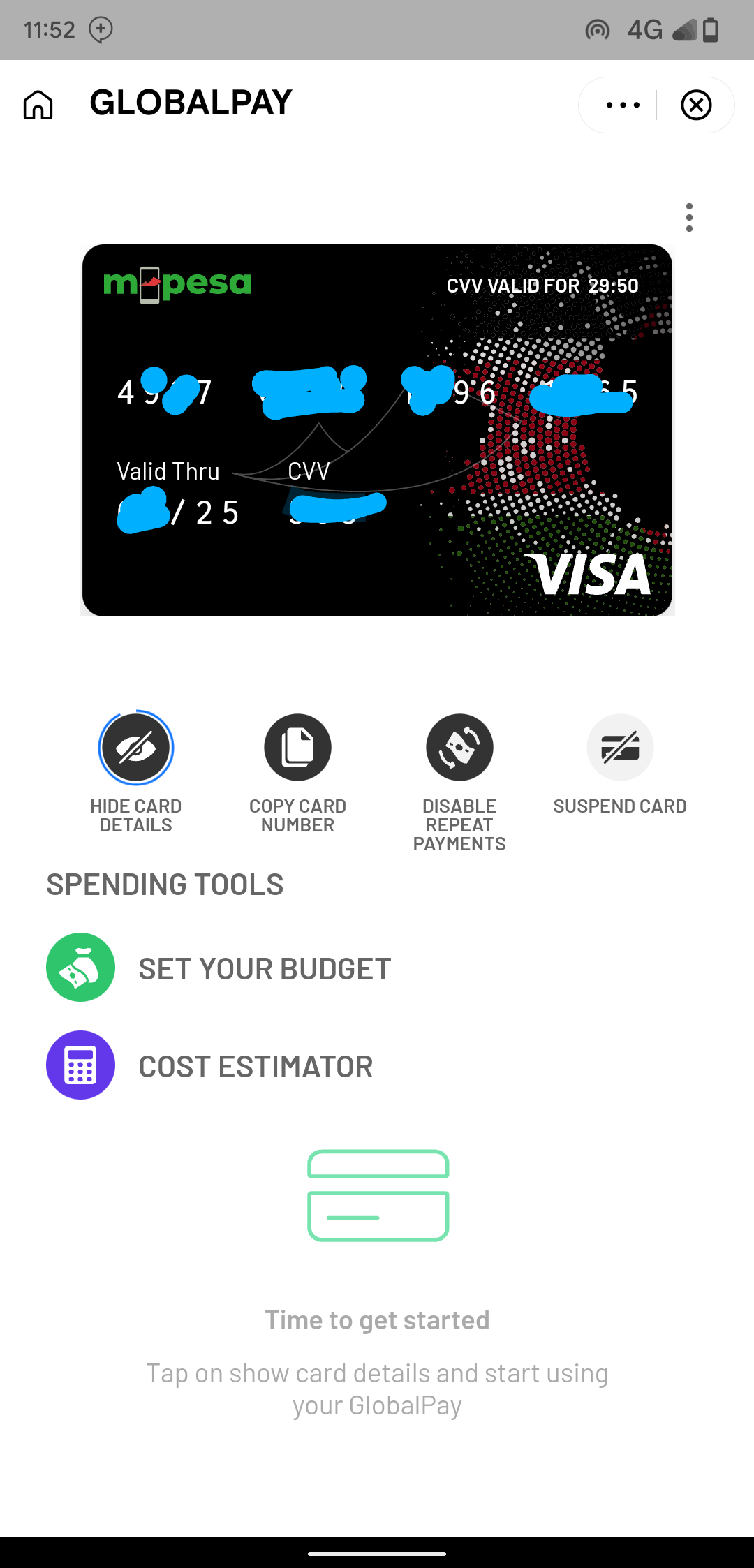 After keying in these details, submit the details, and should everything check out, you should receive a text message from Globalpay notifying you of the transaction and applicable Forex charges. The totals from this should then be deducted from your M-PESA balance and you'll get a text notification from M-PESA for the same.
This M-PESA Virtual VISA Card works exactly the same way as the physical bank-issued VISA or MasterCard. It takes the hassle of having to deal with a bank to get these cards and should make online payment far more reachable for many Kenyans.