While social media is taken for gossip in one part of a continent, it is a banking tool in another. WhatsApp is evolving from just a mere chit chat messaging platform to one used for basic banking services. Before you will know it, it will be another of the e-banking options your bank will improvise – through WhatsApp banking.
Absa Group, a re-brand from Barclays Africa Group, introduced a global first WhatsApp banking in addition to its new logo and new digital banking strategy, in the brand launch this concluded week. And while the entire picture was painted with a makeover from Barclays, the bank confirmed that the chat app will be used to make on-the-go banking a little simpler.
Advertisement - Continue reading below
So, you can imagine the ease of checking your bank balance, performing transactions, buying airtime, data bundles and electricity, transferring cash from one account to the other, all on WhatsApp.
How does WhatsApp Banking work?
For you to get started with WhatsApp banking, you just have to add a contact on your phone, initiate a chat, and follow the prompts like you would with cellphone banking.
Since Absa is the first applicant of the service, we will use it as the best experiment. Here, you just save Absa's number – +27 860 008 600 as a contact, refresh your contact list on WhatsApp, and simply say hi to get started. From there, you will be presented with options where you can choose what you would like to do at that moment.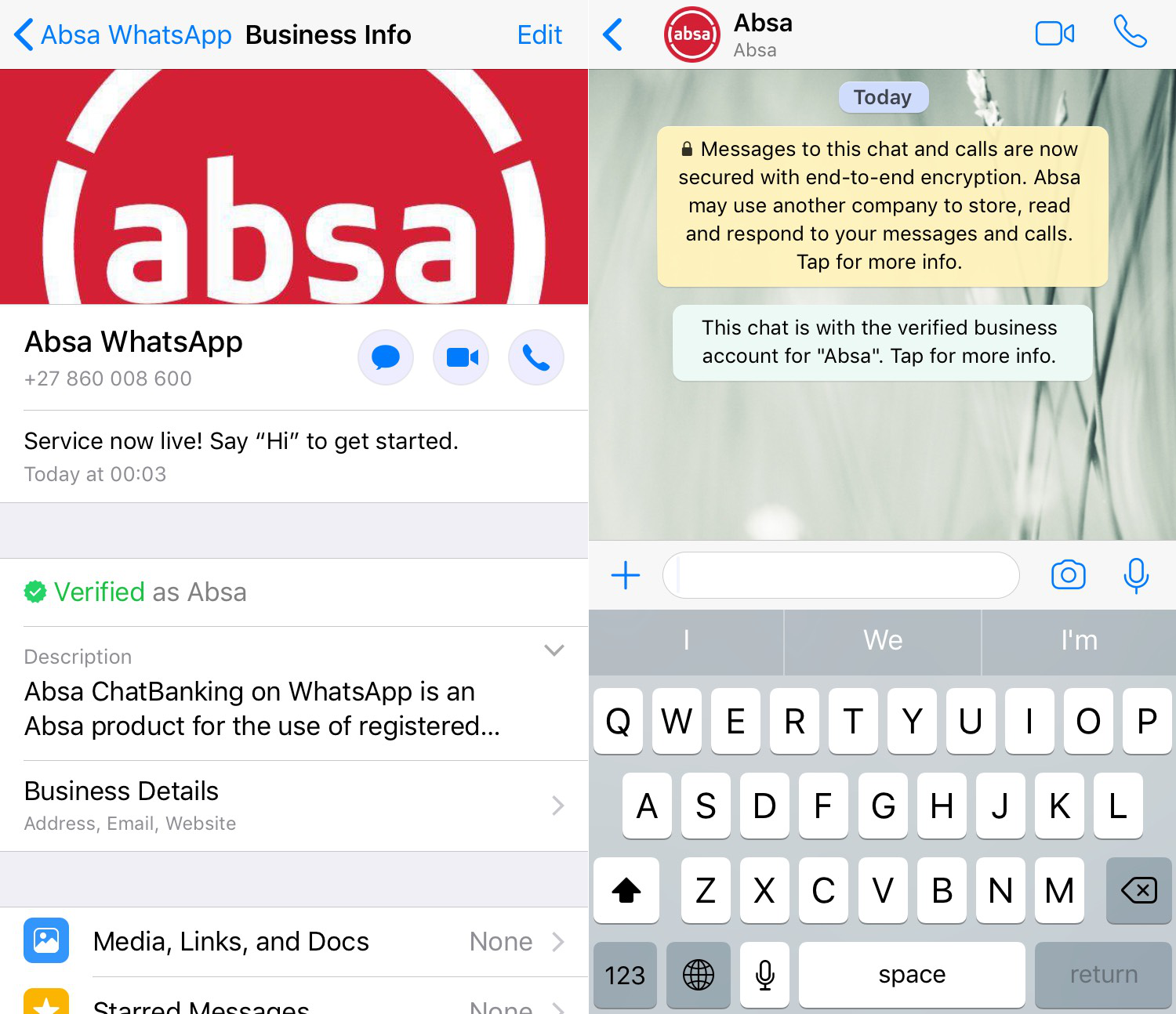 WhatsApp recently made a push into banking and transactional services with its WhatsApp Pay services, which launched in India recently. The company has already partnered with New Delhi's government and the National Payments Corporation of India (NPCI) as well as banks in the country to make the feature possible. Numerous banking institutions in India have tried using the platform for banking services, Absa is the first to fully launch the service anywhere in the world.
According to the Absa group, as part of its 'social media banking', clients will be able to perform instant transactions using the bank's ChatBanking service, available on Facebook Messenger, Twitter and WhatsApp.
Advertisement - Continue reading below
---
Related Post: UBA Uganda launches Leo, a virtual AI-powered Chat Banker
---
UBA Uganda also began on the change of e-banking with the introduction of an online Chat Banker that enables customers make use of their social media accounts to carry out key banking transaction.
Leo, as referred to by name, is a virtual banker chatbot that can help you open a new account, check your account balance, transfer funds and airtime, confirm cheques, pay bills. It is designed to work within the platforms people are already familiar with and it has already taken off on Facebook Messenger, with expectations of showing up on other social media platforms.