If your 'smartphone' or tablet doesn't carry a camera, then you probably don't have a smartphone. All smartphones come with at least a camera. These cameras have different megapixels and features which we can use to capture beautiful moments of our life for posterity.
Capturing those beautiful moments like birthdays, weddings and watching them later gives us great joy. However, there some of those great moments which would rather watch in slow motion.
What is slow motion mode?
This is a feature that allows you to capture video at slower speeds than normal and it can be used for many different purposes, like highlighting something funny or pretty, or showing how something quick and complicated works in a detailed way that wouldn't otherwise be possible.
Advertisement - Continue reading below
Sadly, slow motion mode feature is only available in very few and extremely expensive smartphones. However, you can record slow-motion videos on any Android device with some very professional Apps that will capture the precious moments in no time. We take a look at some of these Apps that let you record slo-mo videos on any Android smartphone and tablet
This App captures your precious moments in slow motion to perfection. It allows Android users to record videos with zero quality loss, no rendering, no ghosting effects, no motions blurs or other inter-frame artifacts that you see in other slow motion apps.
Features:
Professionally designed slow motion Speed Bump profiles.
Slide the Speed Shuttle across your video to choose the moment
Tap & Hold the Shuttle to see an animation of what each slow motion video profile looks like
The Shuttle Bar is 1 second wide because all the action is usually over in one second.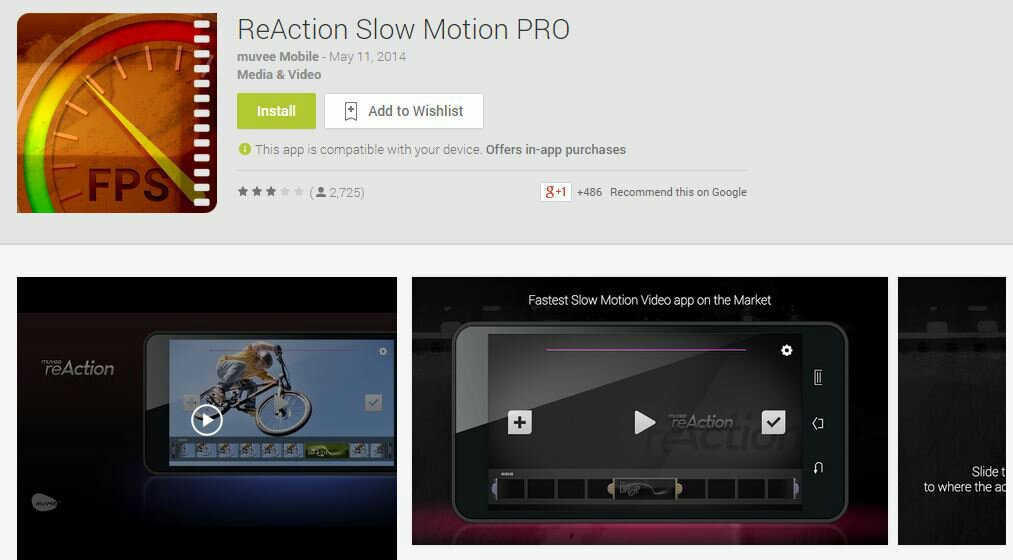 This is another great and free video slow motion capture App. This app allows you to make magic fast motion videos too. Social media integration allows you to directly post the output video to Youtube or Instagram and share it among your friends. The key feature of Slow Motion Video FX is that it lets you choose the speed of the output movie.
Features:
Record your speech and make it slow – you'll sound really strange
Make your speech fast – you will sound like a tiny little mouse!
Record some objects falling down like – tablespoon, nuts, seeds and make it slow – it will look funny!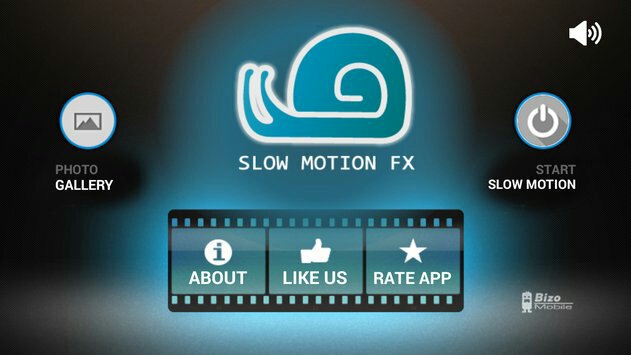 Slo Pro allows you to shoot, edit, and share your beautifully smooth slow motion videos without the hassle of transferring files. In this app, the video is slowed down uniformly for a certain duration and then resumes to normal speed.
Advertisement - Continue reading below
Features:
Renderless Editing- edit in/out points, slow motion cues and speeds without waiting. This much freedom can only be found on the back of a good Harley. (fast speeds & effects still need editing)
Fast Motion- the jump from slow to fast and vice versa for a fun feel.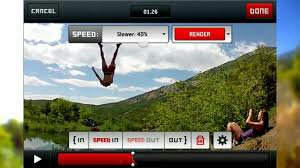 Slow Motion Free lets you convert existing file from your recorded video folder or make a new recording in the App. The App also lets you select the slo mo speed giving you the perfect precious video.
---
Related Article: What to look out for in a smartphone camera.
---
Features:
Frame rate bars sensitivity options
NO annoying ads
apps2sd support
No recording limit
Ability to select internal or external storage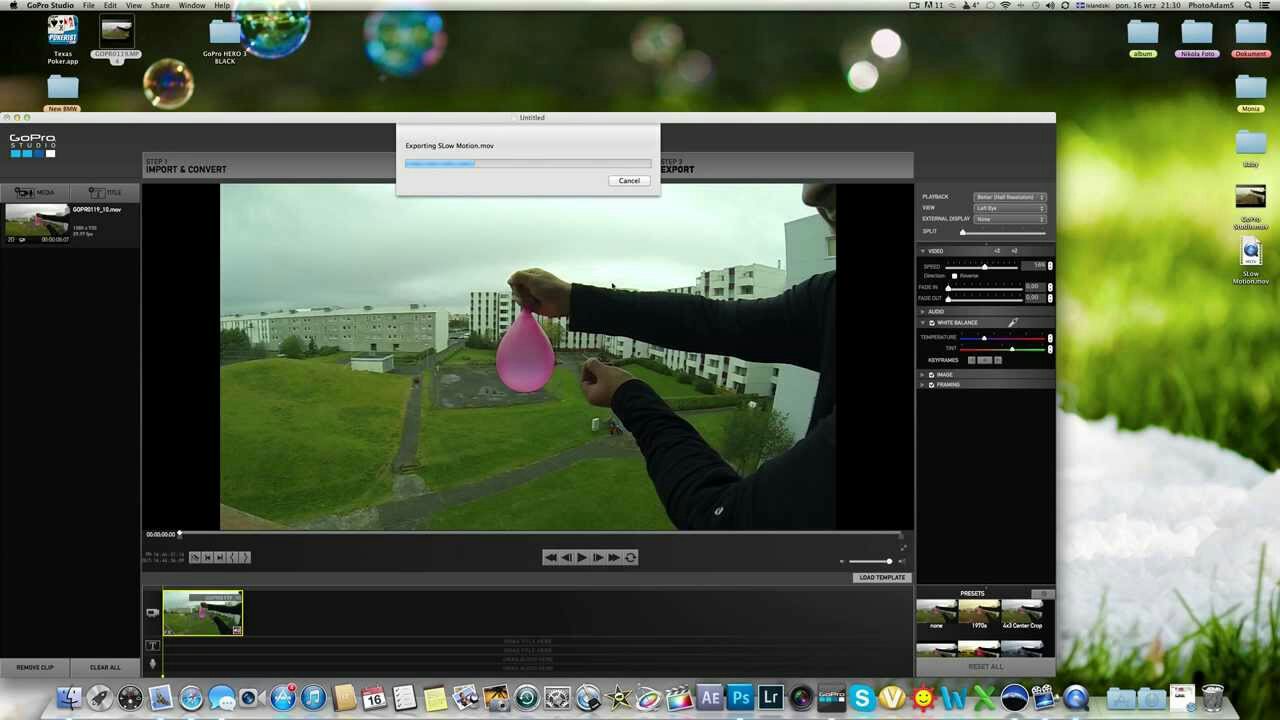 AndroVid is a video editor App with many functions including slo mo video capture. The USP of the App is its simple and easy to use interface which lets even noobs edit videos. The App also lets you apply video effects like fading, sepia, vignette, vintage.
Features
Video Trimmer : Trim your videos to remove unwanted parts
Video Joiner : Merge multiple video clips into one video. You can add music as well.
Video Transcoder : Convert videos to other formats, change the resolution to make your videos smaller. Supports conversion to 3GP, AVI, FLV, MP4, MPG, MOV, WMV and VOB formats.
Slideshow Maker : Make slideshow from your images, add fading effect and music.
Video & Audio Mixer : Add music to your videos. Adjust video and music volumes.
Frame Grabber : Extract video frame images at any moment of your video.
Video Toolbox : Enhance your video. Adjust brightness, contrast, saturation. Change audio volume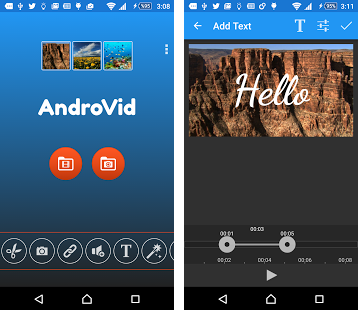 Advertisement - Continue reading below
Coach's Eye App focusses entirely on capturing those rare moments from sports. It is used by world's leading coaches and trainers to review athlete technique film the player in action. It also allows you to capture non-gaming action in slow motion.
Features:
Leverage a cross-platform license that unlocks the full power of the world's best mobile coaching tools.
Free up space on your local device without losing your videos.
Access your videos anywhere, from any device.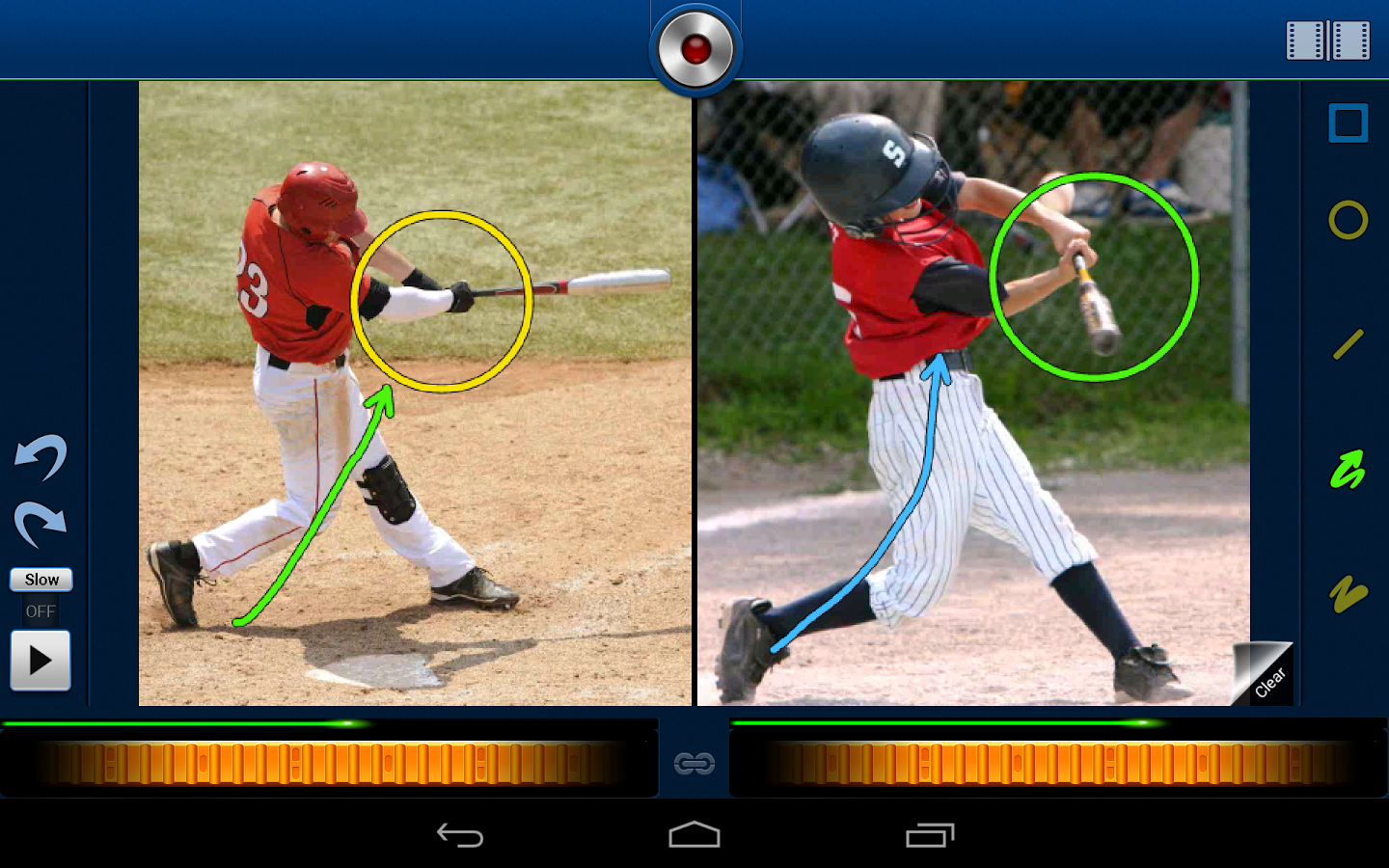 Moto Camera was developed by smartphone makers Motorola in collaboration with Fotografie. It may not work on all Android smartphones but it gives beautiful results on the ones it can be installed. It captures slow motion videos using multiple shots before and after you tap, recognizing issues like blurred subjects or blinking eyes. It then recommends the best picture to you should keep. Moto's smart cameras automatically adjust for light and motion for crystal clear results.
Features:
Photo, video, slow motion video, and panorama.
Tap to change focus and exposure.
Professional mode: puts you in complete control of focus, white balance, shutter speed, ISO, a nd Exposure.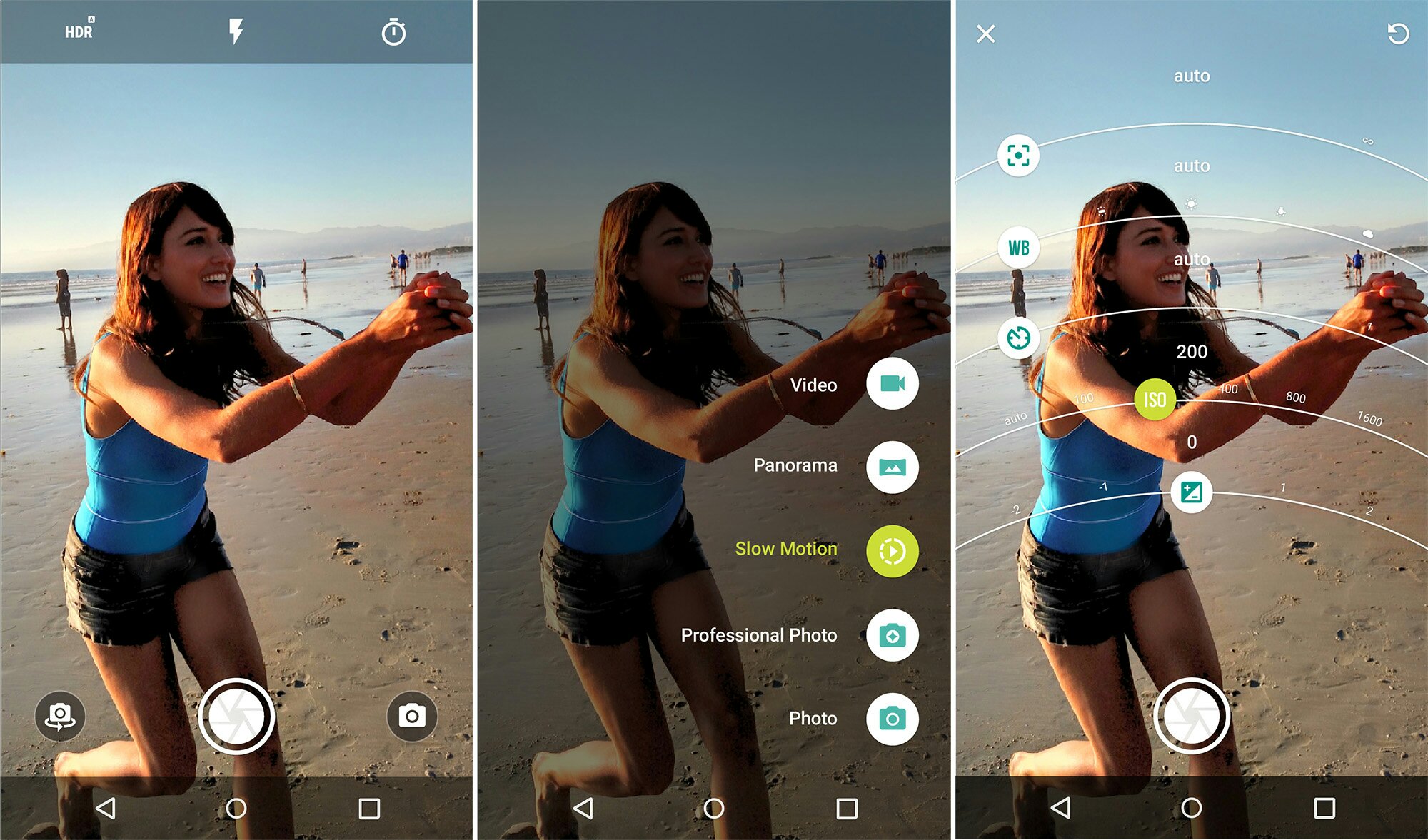 ASUS PixelMaster Camera has been developed keeping Asus Android smartphones and tablets in mind but the App also works on other Android smartphones. You can create your own s tory via a video with High-Speed Video and Slow Motion Video modes.
Features:
Optimize your photos via Auto mode, which auto-sets the camera settings vis-a-vis the lighting and environment.
Manual, Super Resolution, HDR, or Depth of field mode, you can capture vivid, beautiful photos effortlessly like a pro!
Capture precious moments even in dimly-lit places via Low Light or Night mode that adjusts the background lighting for picture-perfect moments.
Apply animated effects or creative filters to your photos or videos via GIF Animation, Miniature, Effects, or Time Lapse mode.
Capture beautifully-enhanced photos using Beautification, Selfie, Time Rewind, or All Smiles mode. Use Smart Remove to remove unwanted details from your picture-perfect mementos.
Create your own story via a video with High Speed Video and Slow Motion Video modes.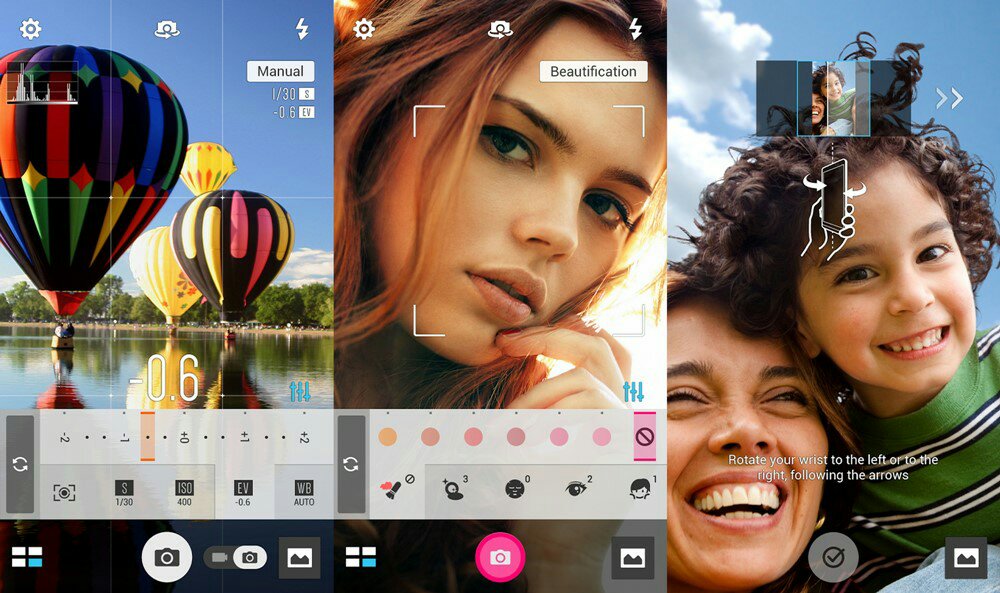 HTC Camera allows you grab your best shots in a clean, intuitive interface that lets you switch easily between multiple modes. It also has a slow motion video mode to capture your greatest moments
Features:
Pro camera mode
Panorama camera mode
Hyperlapse video mode
Slow motion video mode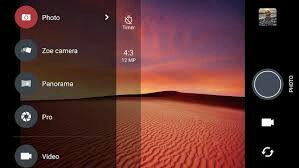 Advertisement - Continue reading below
Like all videos, it is important to have good stabilization. If your hand is shaking, your video will not look good at any speed. Of course, your smartphone probably has some sort of stabilization, but you should make sure to hold the device firmly in your hands to avoid having to retake the video.
Slow motion mode is gaining popularity, and it's no wonder why, with manufacturers like Samsung, Sony and Huawei constantly making improvements and offering more features and better quality.
Do you use the slow motion feature on your Android smartphone? Do you have any other tips to share? Let us know in the comments