You've probably heard of the possibility of people to watch episode after episode of, say, Game of Thrones back to back, with zero ads and no lag time. In case you want to watch series and movies wherever and whenever you want without ads, Showmax is the way to go.
You no longer need to buy piles of CDs and DVDs, or pay to download videos in order to have access to the latest in entertainment. Showmax replaces the old model of buying and owning the content you want, in favor of paying a monthly subscription for access to more content than you could consume in a lifetime. The monthly subscription fee is about $7 U.S. Dollars.
Here's all the info you'll need to start streaming with Showmax.
Advertisement - Continue reading below
What is a streaming service?
Let's start by looking at what a streaming service is. Streaming video-on-demand (SVOD) or internet TV services like Showmax offer you access to an entire and ever-expanding library of series, movies, kids' shows and documentaries.
Showmax has over 35 000 shows in the catalog, and by paying just once every month, you get wide-open access to all of them.
Therefore, by paying one fee per month, you're able to watch series and movies as often and for as long as you like.
And if you're a DStv Premium subscriber, you don't need to pay anything extra. Showmax is included in your subscription; while for DStv Compact and Compact Plus customers get Showmax for only a fee per month.
Unlike pirate sites that let you stream the latest series illegally, Showmax is legal, meaning you're not at risk of malware or subjected to offensive advertising.
And, with Showmax, it's not a must to download anything to your device; you watch online, so you don't have to worry about having enough storage space on your device for all the episodes and movies you want to watch.
What do I need to start streaming?
A Showmax account: Sign up here, it's quick and easy. You can sign up using a credit card, debit card, PayPal account or other online banking platforms.
The right device: You need a device that is able to connect to the internet. For example, smartphones, tablets, laptops, gaming consoles and smart TVs. Showmax has also launched apps in some countries for Sony's PlayStation 4 and the Xbox One, which act as media streaming devices and also allow you to stream Showmax onto your TV screen.
If you don't have a smart TV but your TV has an HDMI port you can also stream by connecting a laptop or desktop computer to it.
Advertisement - Continue reading below
---
Related Article: What are the recommended internet speeds for streaming video online
---
The Showmax app for your device: Download it in the app store on your device – it's free and available for iOS and Android. If you're using a laptop, simply go to here in your browser.
Data: To stream, you will either need access to Wi-Fi or data on your device. Showmax gives you a number of ways to control your data spend. Use the bandwidth calculator to estimate the amount of data you'll need per week and per month, which will make it easier to budget for. Choose the quality setting you stream at wisely – lower quality settings are great for the small screen of your smartphone and will use way less data than streaming at the highest setting.
To get a good data deal, you will need a good Internet service provider. Whether you're looking at fibre, ADSL, LTE-A or mobile broadband, that'll mean comparing offerings from Telecom companies.
How do I stream?
Once you have a Showmax account, and have downloaded the app on your device and loaded up on data bundles, you're ready to stream.
Open the Showmax app. (If you're streaming on a laptop, go to www.showmax.com in your browser.)
Browse Series, Movies or Kids, by genre, section or languages, or enter the name of the series or movie you want to watch in the search field.
Click on the show and then hit the blue PLAY NOW button.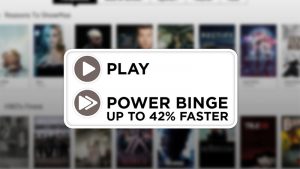 Streaming via Showmax doesn't only let you have access to more content than you could ever consume, it lets you get access to new content as it becomes available, makes it easy to share things with friends, negates the need to store physical media on a bookshelf or large files on your devices, and it guarantees the content you're consuming is of a consistent quality. Above is a beginner's guide to start using Showmax.