Today, Airtel Uganda has launched the first of its kind Airtel data OTT bundles. These are focused on providing users with a way to pay for OTT tax and data at the same time. The rigid nature of OTT payment has discouraged many from using social media or have no choice than use VPN. Airtel now has a solution.
When the government revised the mobile money tax, it made it clear that OTT tax was here to stay without any revision. This means that telecom companies must come up with measures that make payment of OTT not as painful as it is.
Advertisement - Continue reading below
With the Airtel data OTT bundles, a subscriber gets both the data and OTT tax of the same validity period as the data. Data OTT packs fuse the price of the data bundle and the value of the OTT tax for that validity. Consequently, a subscriber doesn't need to do separate subscription for OTT and data bundles.
To put it in context, when you subscribe for the daily 40MB bundle, you will be charged the bundle price of UGX 500 and then another UGX 200 for the OTT tax. Subsequently, the data OTT bundle will cost UGX 700. These will all have a 24-hour validity.
"This is the first offering of this sort in Uganda and we are proud to lead the way when it comes to providing our subscribers with affordable, convenient and innovative telecommunications solutions," said the Airtel Uganda Managing Director Mr. V.G. Somasekhar.
How to subscribe for Airtel data OTT bundles.
Dial *185*2#
Select option 2 "Buy Data Bundles
Select 'For Myself' if you are buying for yourself or 'For another number' if you are buying for a friend.
Choose option 5, 'Data ONLY OTT Pack'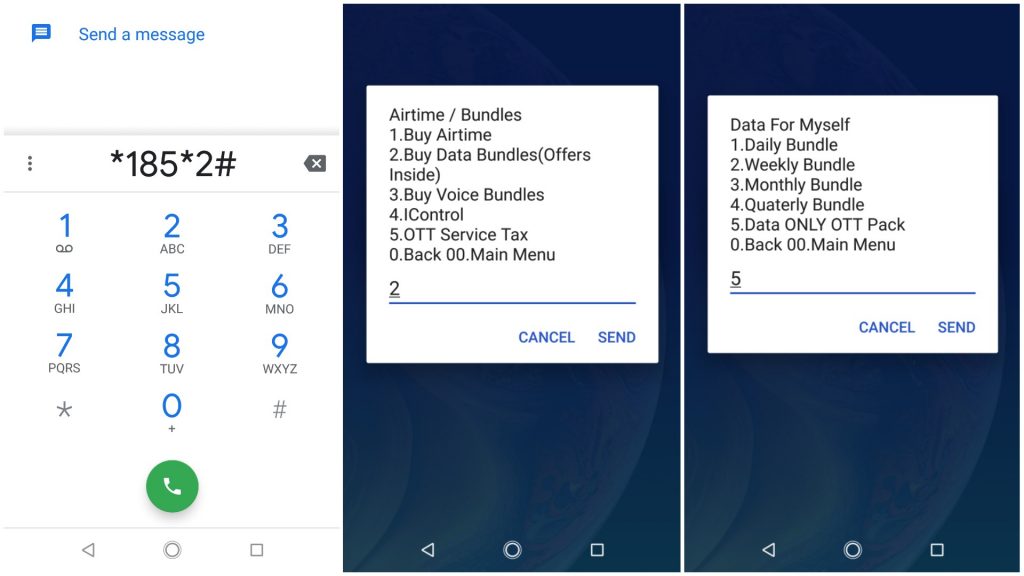 Select and finally select the pack of choice.
Select the validity period you want.
Choose a bundle
Enter your Airtel Money PIN to confirm.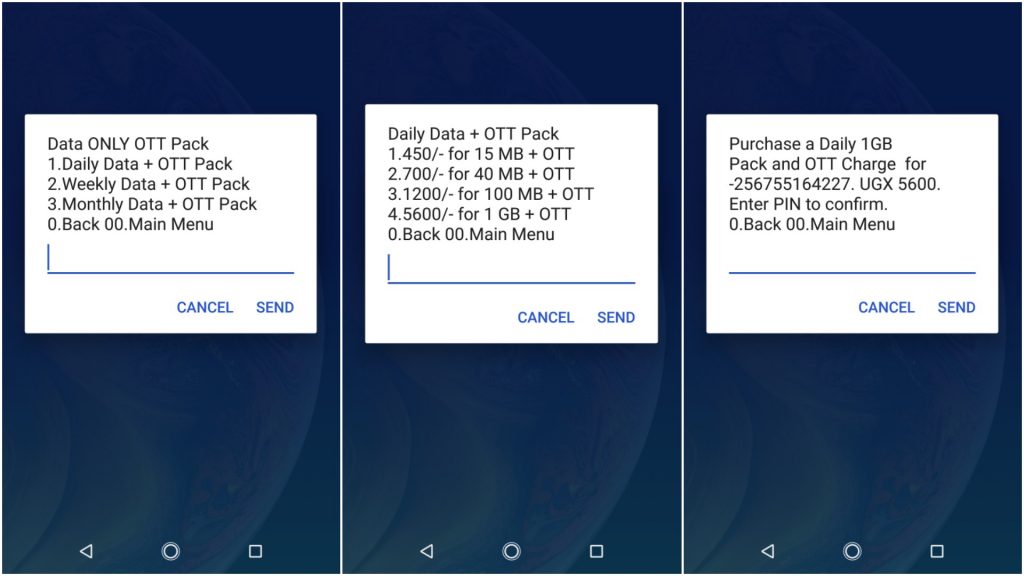 Advertisement - Continue reading below