COVID-19 might not be the hottest thing in the headlines today but with a new variant seemingly popping up every other day, it is very important that we all get vaccinated as that's been the only proven way to beat this thing if we're ever going to get back to some sort of normalcy.
Today, the Ministry of Health in Kenya assures citizens that there are more than enough vaccines to go around and that Kenyans over 18 years old might want to visit their nearest medical facility to get the same. But there is another way to go about this.
Advertisement - Continue reading below
Kenyans can also register for and book for their COVID-19 vaccination through the Health Ministry's portal. For the uninitiated, the Chanjo platform is a self-service portal by the Kenyan Ministry of Health for all the residents within the Republic of Kenya that is aimed at aiding in the COVID-19 Vaccination Process.
Go to Chanjo Kenya portal and create an account.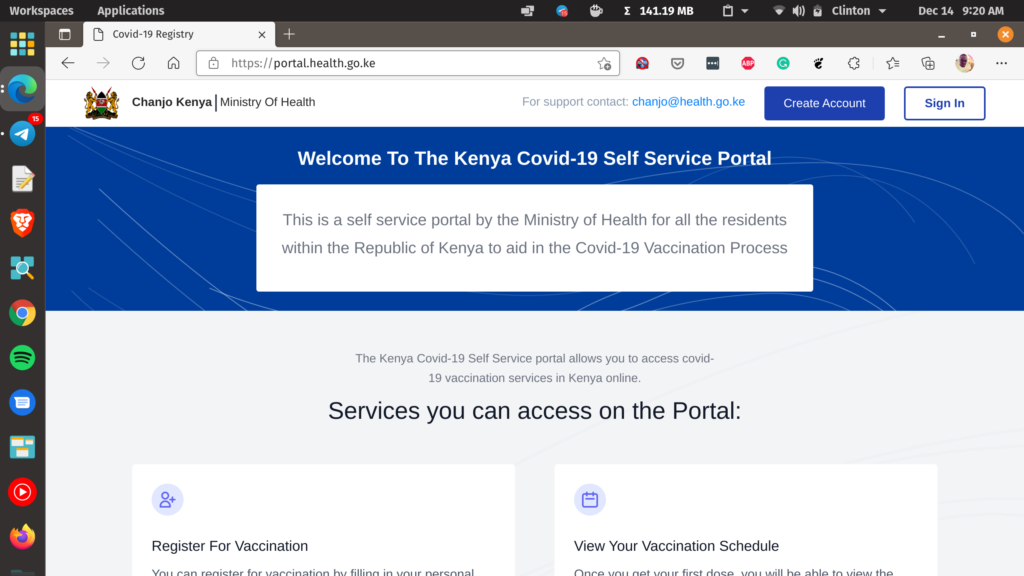 2. The next page should ask you whether you have been vaccinated or not. For users that have been vaccinated and want to obtain their certificate, they need to click on Yes to proceed but if you're looking to get a booking, click on No.
---
Read More: How To Get COVID-19 Vaccination Certificate in Kenya
---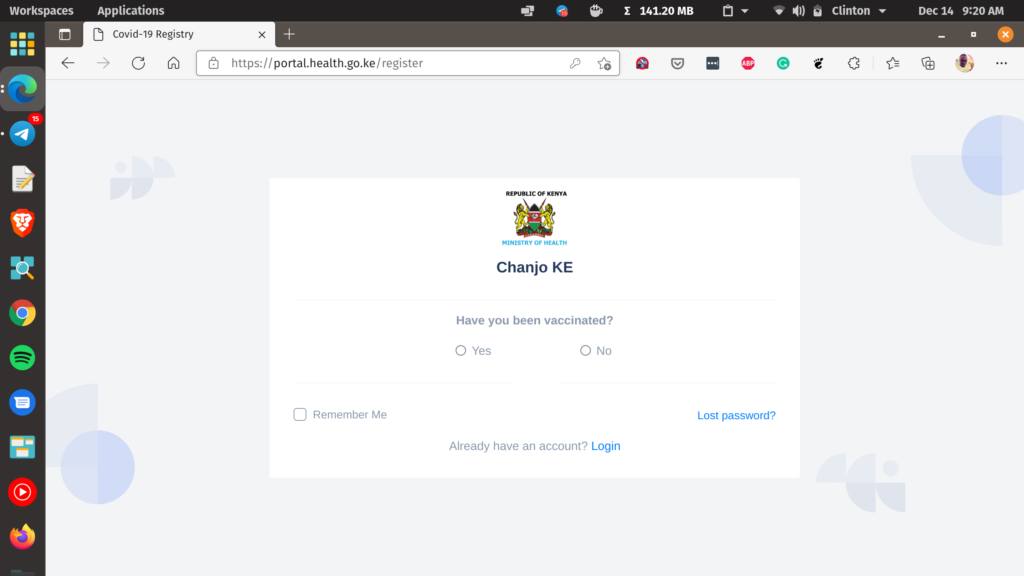 3. Fill in the resulting form with your correct info including your ID, phone number.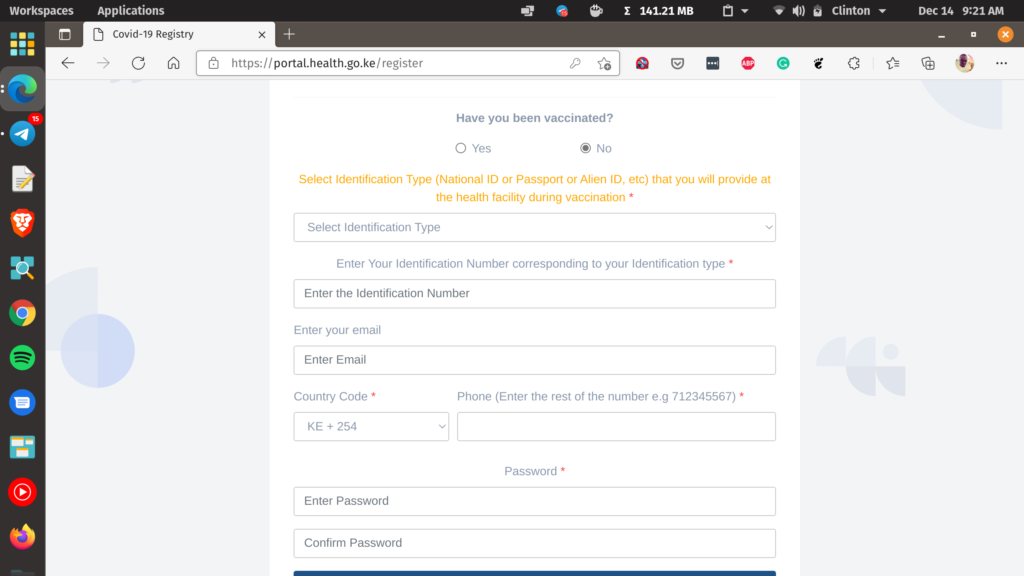 In the next screen, you will now need to log in using the credentials you have set up.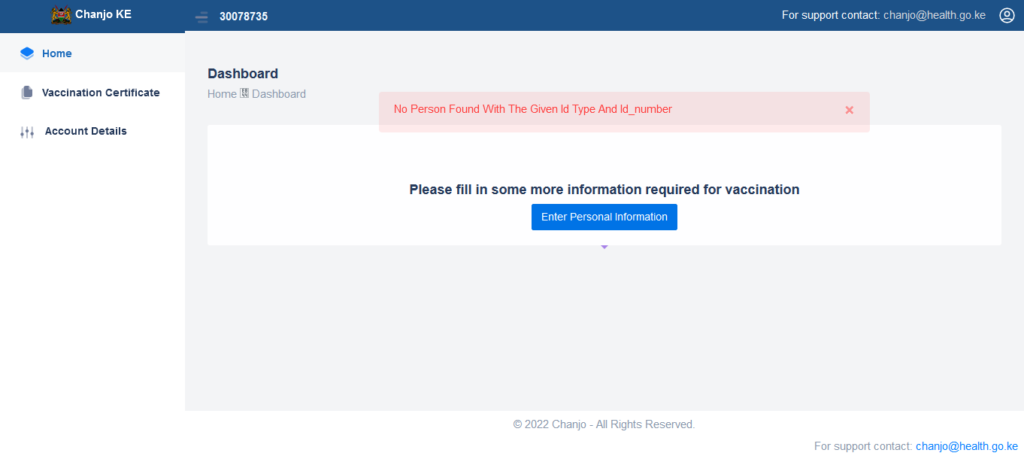 You will then need to fill in a pretty lengthy form with your Personal Details, Contact info, Next of Kin, residence, Allergies, and conditions, or any form of disability.
Advertisement - Continue reading below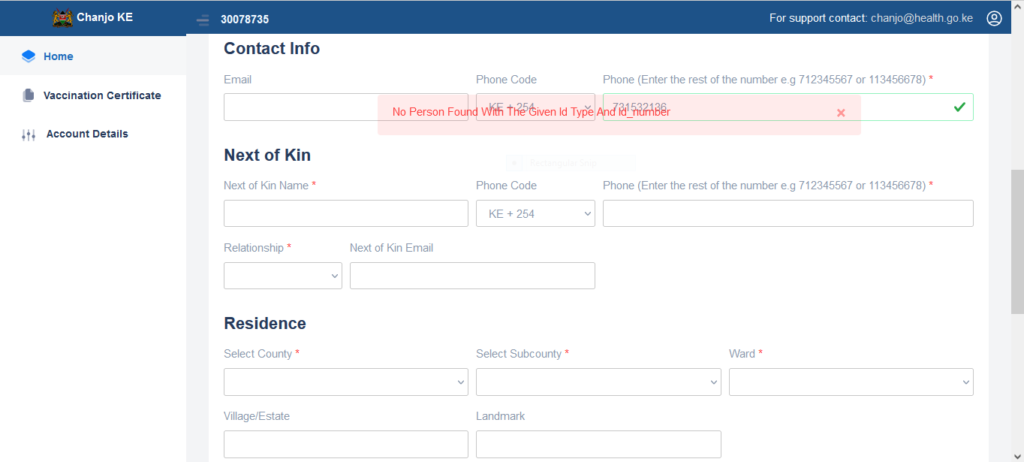 You will then be asked to select a vaccination station and when you plan to go get your jab. Should everything go well, you will get an SMS confirmation noting when and where you're slated to get your jab.
With government sanctions for unvaccinated persons set to get enforced fully over the next few weeks, it might be time to go get your jab as there is no shortage of the same in hospitals across the country.