Whatsapp today has introduced a native Desktop App that you can download and install on your PC and enjoy Whatsapp. The App is supported on both Windows (8+) and Mac (10.9+).
At only 60MB for the Windows version, the app is easy to install. Upon installation, just like the Web App, it ask you to scan a QR code from your phone Whatsapp and this is where all the excitement dies. Like WhatsApp Web, our desktop app is simply an extension of your phone: the app mirrors conversations and messages from your mobile device. This means the app won't work if your smartphone doesn't have an internet connection.
Advertisement - Continue reading below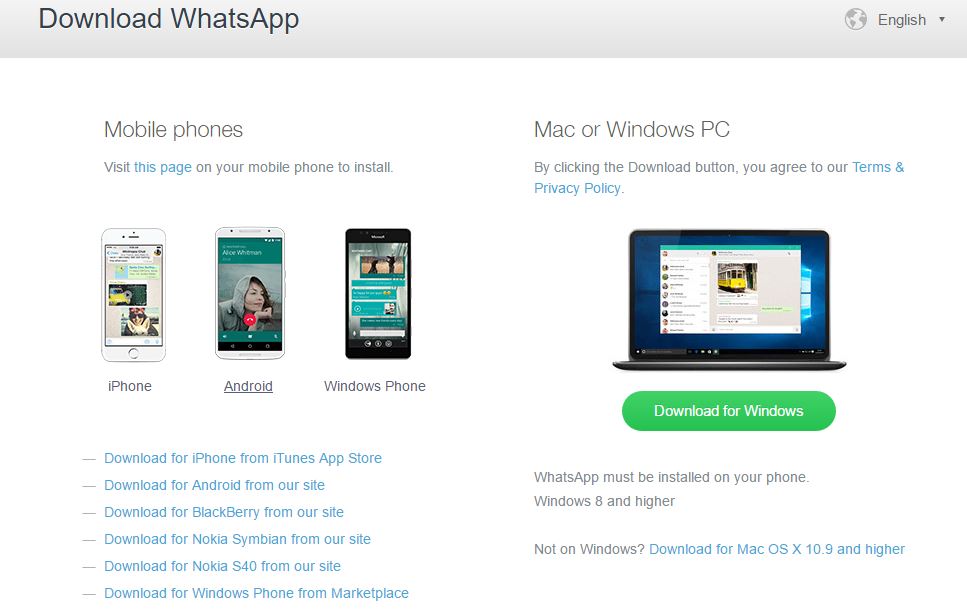 There's really nothing new Whatsapp has done here compared to Telegram that supports Phone, Web and Desktop Apps independently while maintaining top notch security. Whatsapp also supports one account per device at any given time and will not allow you sign into different devices at the same time. Instead of downloading this app, one could stick to Whatsapp Web since they do exactly the same thing.
You can download the app and test it for yourself. You will have to open the app and scan the QR code using the WhatsApp app on your phone (look for WhatsApp Web menu under Settings).
Image: FreeLook