The sun was rising over the vibrant city of Kampala as Python enthusiasts from all corners of Africa and beyond converged at the National ICT Innovation Hub in Nakawa for a 3 day Python adventure. It was a historic moment, the inaugural PyCon event in Uganda, and the excitement was palpable.
With over 150 attendees, a dedicated organizing team of more than 20 members, and a diverse lineup of speakers and exhibitors, PyCon Uganda 2023 promised to be a remarkable three-day journey through the world of Python.
Advertisement - Continue reading below
---
Related: Uganda Set to Host its First PyCon Event this September
---
Day 1: Python's Grand Kickoff 🚀
The conference opened with a burst of energy as Elijah Okello, the Chair for PyCon Uganda, welcomed everyone. His words set the tone for what was to be a memorable event. Anthony Shaw, our opening keynote speaker, took the stage and reminded us of Python's immense potential. The day unfolded with sessions that spanned data science, artificial intelligence, web development, and more.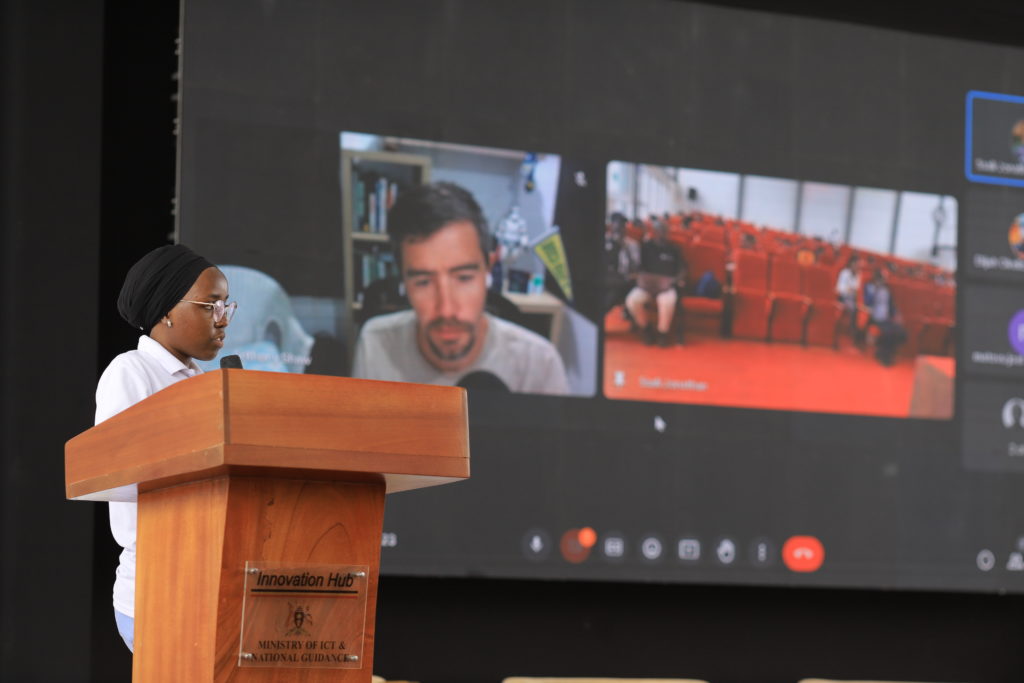 Attendees were mesmerized as they learned about unleashing the power of data. In parallel, Bethany Jepchumba, Josh Ndemenge, and Joylynn Kirui explored the use of LLMs (Language Models) and Python for in-depth document analysis in one of the breakout rooms (PIP).
During the lunch break, participants had the chance to connect, share insights, and forge new friendships. The sense of community was strong.
Joannah Nanjekye, representing the Python Software Foundation (PSF), delivered a heartwarming message as our sponsor. Her words resonated with the audience, emphasizing the importance of PSF's support.
The day concluded with an engaging session of lightning talks, where attendees had the opportunity to share their thoughts, projects, and ideas. The diversity of topics covered showcased the breadth of the Python community's interests.
Advertisement - Continue reading below
---
Related: Here are Top 5 Online Code Editors for Programmers
---
Day 2: Python in Action 🐍
The second day commenced with an inspiring keynote by Stephen Senkomago Musoke. Attendees were treated to insights from outreachy internships, demonstrating Python's role in open-source machine learning projects.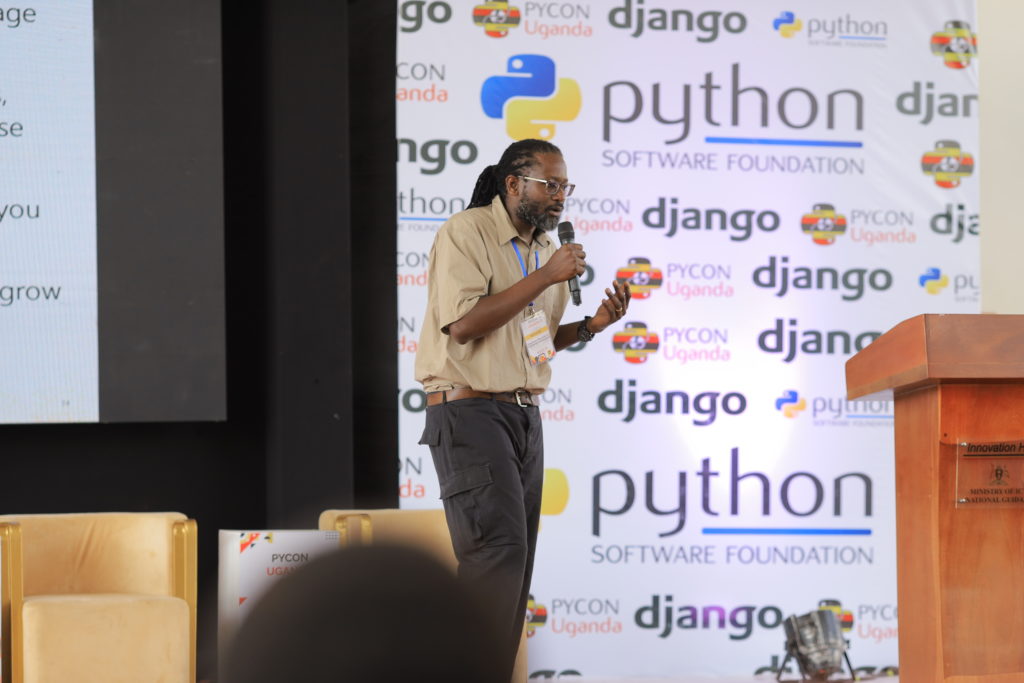 The Django Girls workshop, facilitated by Dorothy Kabarozi .B. and Eva Nanyonga, empowered aspiring programmers with the skills they needed to embark on their Python journey.
Brayan Kai Mwanyumba delved into the fascinating world of word embeddings, and Mwangi Kabiru enlightened us on real-time data processing with Apache Beam and Python.
Wesley Kambale introduced attendees to automation and integration using Python, a topic that left everyone eager to explore more.
The day also featured a panel session on diversity and inclusion, highlighting the importance of these principles in our Python community. It was a conversation that resonated with many.
Olayinka Atobiloye took the virtual stage to reveal the magic of GitHub Copilot, sharing tips, tricks, and best practices. The day reached its zenith with Monica Oyugi's closing keynote, leaving us inspired and ready for the final day of the conference.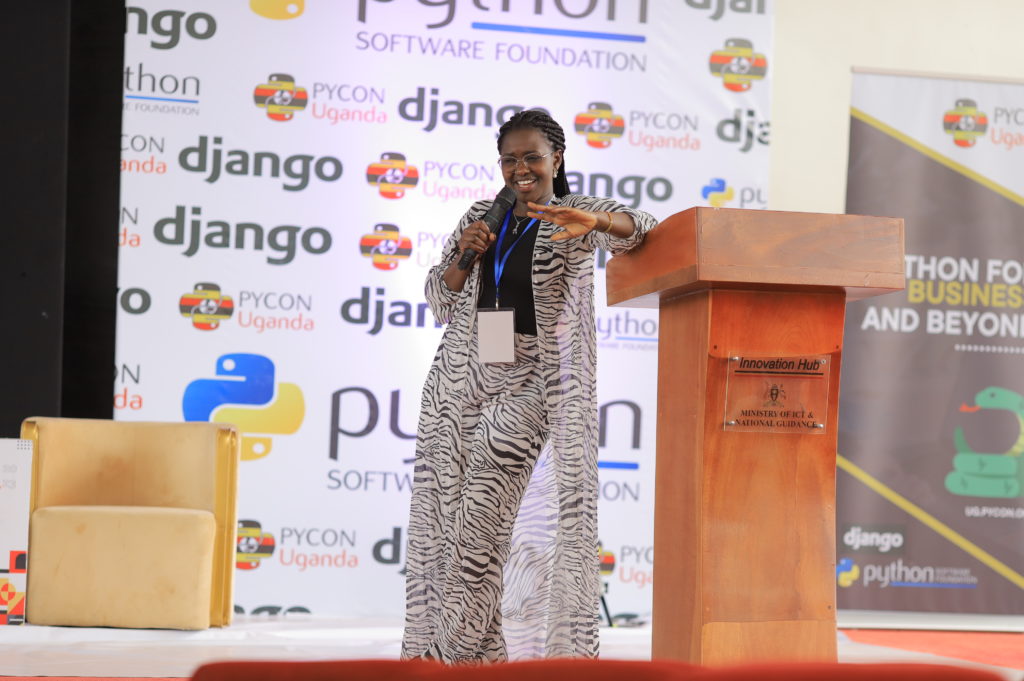 Day 3: Empowerment and Community 🌟
The third and final day commenced with a spotlight on the community, recognizing the invaluable contributions of its members.
Advertisement - Continue reading below
Lorna Aine took us on a virtual journey into the Azure cloud, showcasing its potential for data scientists. Noble Mutabazi, Richard Sserunjogi, and Noah Nsimbe shared their experiences with Python in robust data infrastructure, specifically in AirQo's air quality monitoring initiative.
Gift Ojeabulu explored machine learning experimentation with DVC and VS Code, highlighting the power of collaboration in Python development.
Wesley Kambale returned, this time to delve into automation and integration using Python, offering practical insights that resonated with many attendees.
Monica Iyabo hosted the Pyladies Luncheon, a celebration of women in Python, highlighting their incredible contributions to the community.
A panel session on careers opened up discussions about various paths in the Python ecosystem, providing valuable insights for those navigating their careers.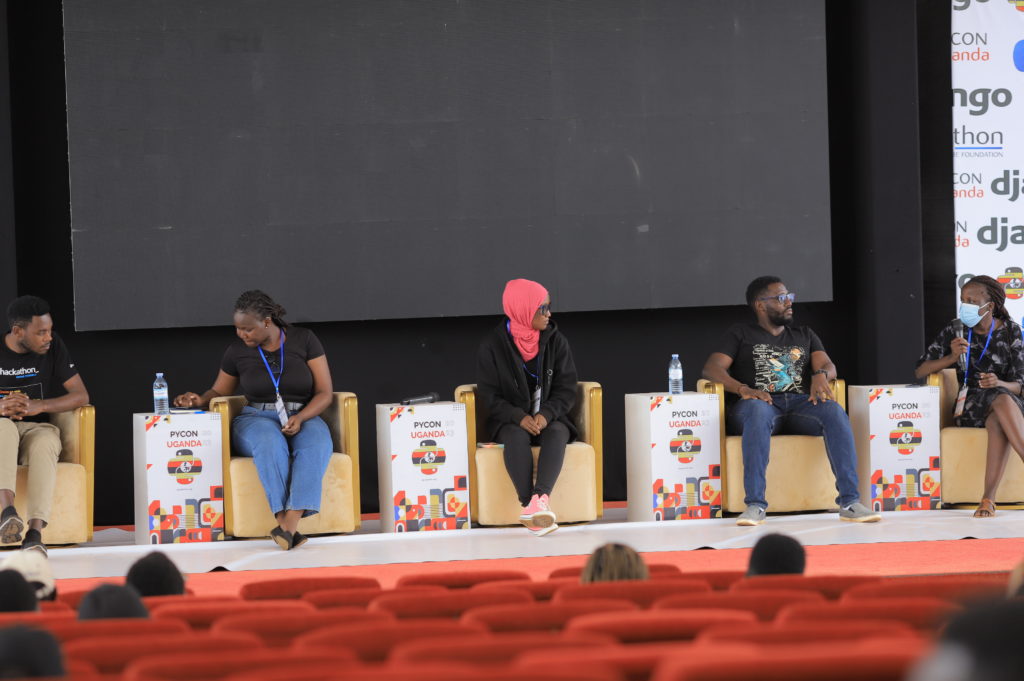 Omotola Omotayo inspired us with her talk on building and influencing the open-source ecosystem. Bethany Jepchumba, Josh Ndemenge, and Joylynn Kirui shared their expertise on creating secure chat applications.
Sumaiya Nalukwago gave us a glimpse into the state of our Python community, a fitting end to this journey.
The conference closed with gratitude as Elijah Okello returned to the stage to wrap up the inaugural PyCon Uganda 2023. It was a momentous occasion filled with knowledge sharing, networking, and celebration.
Advertisement - Continue reading below
A Well-Organized Affair 🙌
One of the standout aspects of PyCon Uganda 2023 was its impeccable organization. The organizing team, comprising more than 20 dedicated individuals, worked tirelessly to ensure the event ran smoothly. From registration to breakout sessions, everything was executed with precision.
I am personally glad to have been a part of the organizing team in charge of tech and media.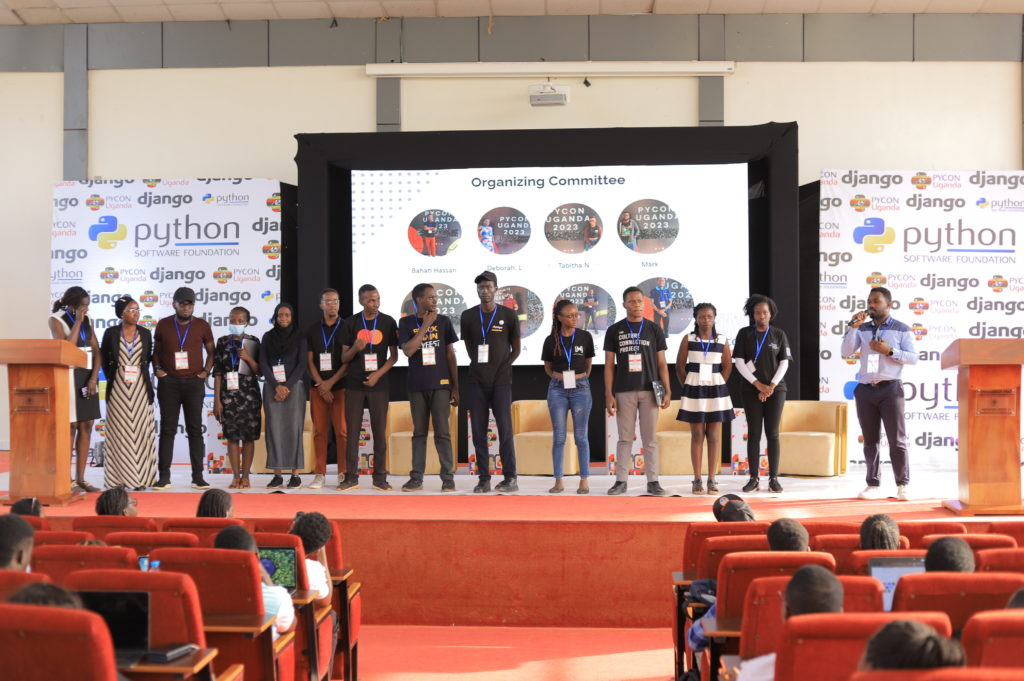 Exhibitors like Waape, Microsoft, Dataladies, FundiBots, Crane Cloud, and others added vibrancy to the event, offering valuable insights into their contributions to the Python ecosystem.
The conference venue, the ICT Hub in Nakawa, provided the perfect backdrop for this Python extravaganza. Its state-of-the-art facilities and welcoming atmosphere contributed to the event's success.
Conclusion: Python's Future in Uganda is Bright 🌞
As the sun set on PyCon Uganda 2023, one thing was clear—the future of Python in Uganda is incredibly bright. This inaugural event was a testament to the passion, dedication, and innovation of the Python community in Uganda.
From diverse sessions and empowering workshops to insightful keynotes and engaging panel discussions, PyCon Uganda 2023 left an indelible mark. The sense of community, the celebration of diversity, and the pursuit of knowledge were the hallmarks of this exceptional event.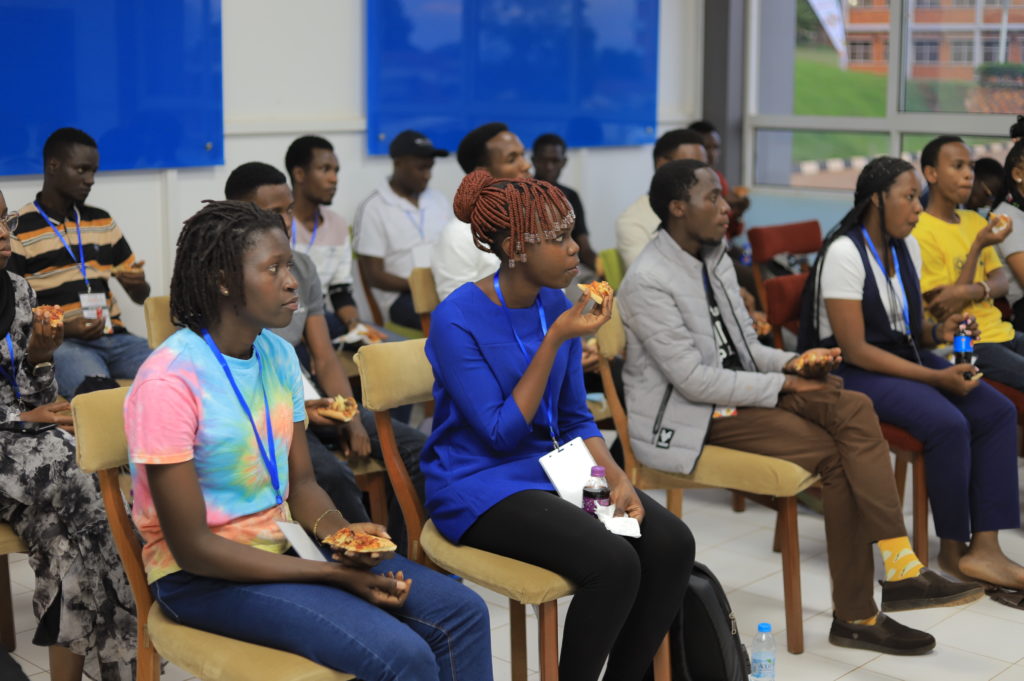 As attendees departed with new knowledge and lasting connections, they carried with them a shared belief in the power of Python to transform lives and industries. PyCon Uganda 2023 was not just a conference; it was a celebration of Python's impact and a promise of a brighter future.
We look forward to PyCon Uganda 2024 (October 9th-13th), where we will continue to explore, innovate, and empower through Python. Until then, keep coding, keep sharing, and keep the Python spirit alive! 
Advertisement - Continue reading below
For more images and social coverage visit the official PyCon Uganda X account here.