Every business, from the giant multinational companies to local SMEs needs connectivity to run, grow and succeed. This requires a great service provider that makes this connectivity a possibility at affordable rates.
Buying the different communication packs separately for example getting an ISP, an SMS provider and calls can be a daunting task. You mostly tend to over pay for these services. However, consolidated packs like MTN Business Booster packs push all the worries of having separate providers for each connectivity tool into the rear.
Advertisement - Continue reading below
Related:
MTN Business Booster packs are all in one business communication packs that give your business an edge over the rest. MTN Uganda's business booster packs are classified into 3 options; Business starter, Business booster and Business booster plus.
MTN Business starter pack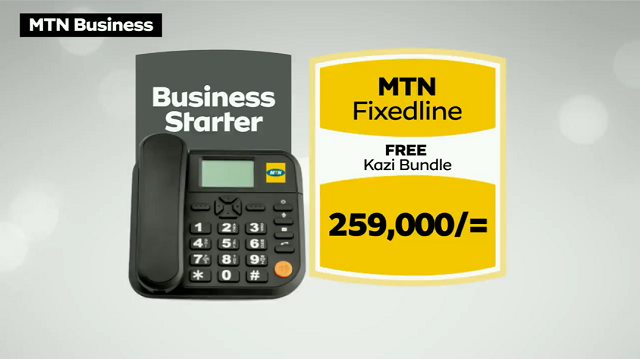 This is the most affordable option of the business booster trinity going for UGX 259,000/=. It is a good option for businesses that don't require a lot of internet. You get;
MTN Fixed line
Free Kazi Bundle
MTN Business booster pack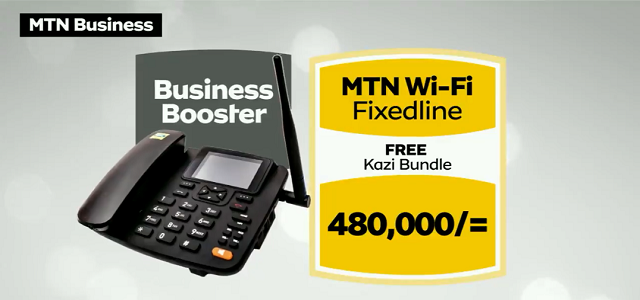 This comes with an internet tool addition and goes for UGX 480,000/=. It is suitable for small scale businesses that require internet connectivity.
MTN Wi-Fi Fixed line (connects up to 10 users)
Free Kazi bundle
MTN Business booster plus pack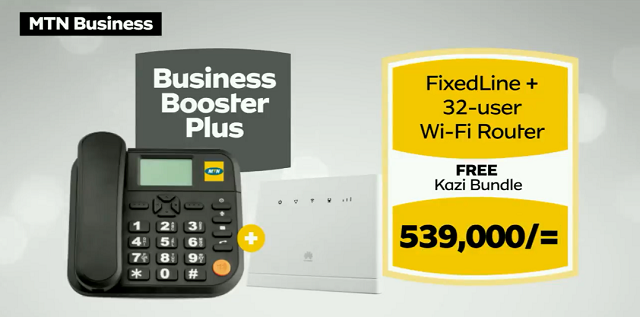 This is the largest pack and is suitable for big businesses that have many workers who need to work with the internet. It goes for UGX 539,000/=. You get;
MTN fixed line
4G Wi-Fi router (up to 32 users)
Free Kazi bundle
What are Kazi bundles?
Kazi bundles are MTN Uganda's connectivity solution for small and medium businesses (SMEs) and SoHo which provide calling minutes, SMS and data that you can share with your colleagues, partners or employees to enable smoother running of your business.
Advertisement - Continue reading below
The Kazi package includes MTN minutes, minutes to other Networks, MTN SMS, and SMS to other Networks, as well as data/Internet that are loaded on one Main number, and shared automatically on loading, with other numbers (Secondary numbers) attached to the Main number. All numbers in the sharing group can also call each other for free as long as there is a valid bundle on the Main number.
What volumes do I get on the Kazi bundle included on the MTN Business booster packs?
800 voice minutes to MTN
400 voice minutes to other networks
400 SMS to MTN
400 SMS to other networks
10 GB data
You can also use Kazi bundles if you are a group of people sharing office or shop space, so as to save on airtime or communication expenses. The minimum number of users is 4, and the maximum is 16.​
For any MTN Business booster pack you choose, you get free calls withing your Kazi groups for as long as the bundle is active. You also get a free 30-day trial of any or MTN's affordable and easy-to-use business management software. How do you get these MTN Business booster packs? Visit any nearby MTN shop.