Airtel Uganda is one of the leading telecommunication networks and Internet service providers in Uganda. Last year, they announced 100% 3G coverage of the whole country. Whereas Airtel Uganda has significantly reduced their bundle prices, a typical Ugandan internet user will always want more data for less. So how do you get more data on Airtel Uganda for less money?
The average Ugandan uses around 300 MBs of internet data per day. When connected to free WiFi network, their average daily data usage will rise significantly to 1 GB, or more. What does this mean? There is need for more. However, financial constraints force people to limit their usage of the internet. For example, in an effort to save data, many Ugandans use less of YouTube when using mobile data connection.
Advertisement - Continue reading below
Related: What exactly are MBs and GBs in internet data bundles?
In Uganda, unlimited monthly internet packages cost more than many people can afford. Telecom companies have tried to provide appealing bundles to customers at different levels of the spectrum. However, the prices are still relatively high compared to some other parts of the world.
This has forced many Ugandans to rely on prepaid limited data packs that are either subscribed daily, weekly or monthly to stay connected to the Internet. In this article, you will learn a few ways you can use to get more data on for less money on Airtel Uganda.
1. Use Airtel Money to buy bundles.
This is a great way to get more data for the same price you would pay while using airtime. Airtel Uganda incentivizes customers who use the mobile money platform to buy data bundles with a 50% data bonus. Whoaaaa! 50% more data than you get while using Airtime. For example, if I was buying a daily bundle of 100MB at 1000/= using Airtel Money, I would receive a bonus of 50MBs adding up to 150MBs at UGX 1000/=. However, the provided bonus expires at midnight so, you would want to take advantage before it disappears to lord knows where.
How to get more data for less on Airtel by for using buy data using Airtel Money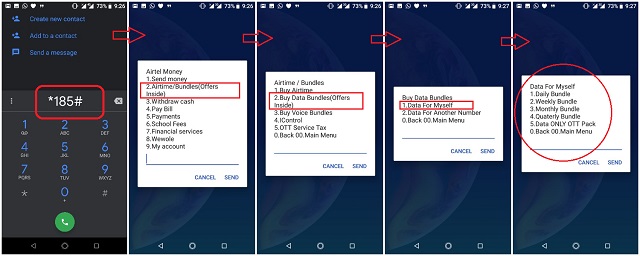 Dial *185#
Select option 2
Select option 2
Select 1 and follow prompts.
2. Use Data MyPakalast
Airtel Uganda's MyPakalast inherited Warid Telecom's spirit of offering more after the merger. Whereas many people use MyPakalast voice bundles which combine SMS, data and voice minutes to Airtel numbers, only a few have witnessed the land of more hidden in Data MyPakalast. However, we are focusing on helping you get more and this is another option. Just like the voice minutes MyPakalast, Data MyPakalast might be tailored for every individual according to some parameters set by Airtel. Using Data MyPakalast on my number gets me 100MBs at UGX 600/=, UGX 400/= less than the airtime price. Great saving technique.
How to get more data for less on Airtel by for using Data MyPakalast.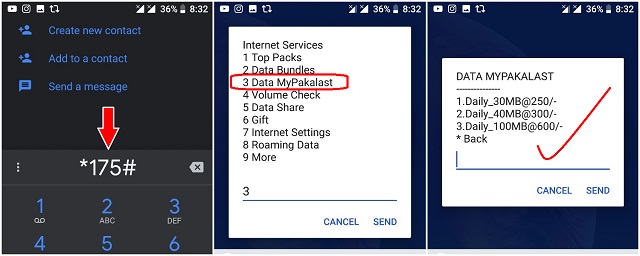 Dial *175#
Select option 3
3. Get freaky on Friday.
Apart from getting into the weekend, there are lots of things to get excited Fridays even when it's not Black Friday. Airtel has an offering to get you freaky into the weekend with amazing data offers. NOTE: This offers changes from one Friday to another and may sometimes be voice minutes, data bundles or a combination of the two. However, it's always great and many millennials wait for Friday like Xmas. Offers maybe 3GB of data and 100 minutes of Airtel to Airtel voice calls valid for 3 days for just UGX 5000/=. UGX 5,000 can only manage 1GB of data on Airtel if you use the usual method of subscription.
Advertisement - Continue reading below
How to get more data for less on Airtel by for using Freaky Friday offer.
4. Go big, don't go home.
Just like in other areas of the economy, bulk purchases receive discounts and you therefore get more data for less on Airtel by for buying a bigger bundle. Let's consider Airtel Uganda's monthly bundles below. It is evident that you can get more volume if you can add a little more money. How does this help you save?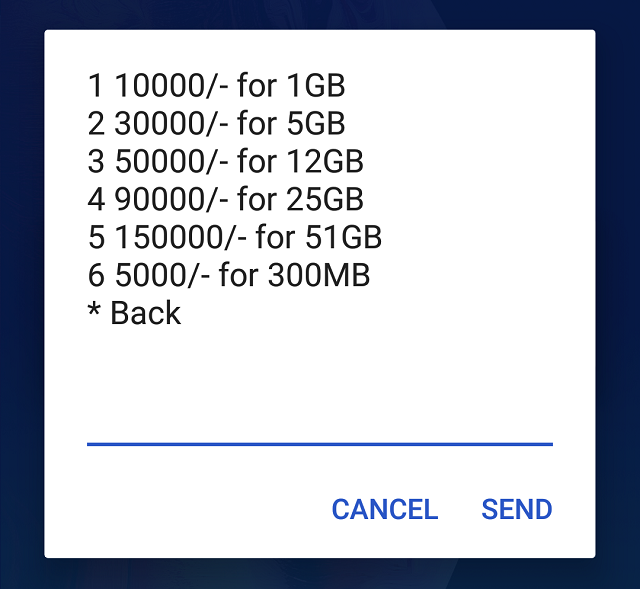 Imagine subscribing to a small bundle multiple times because it gets depleted quickly. Buying one big bundle at once will help you get more data than the total charge you pay for multiple subscriptions of a small bundle.
5. Become a night owl.
Night bundles offer more data than bundles that are not specific to certain hours of the day. They start working at midnight and stop at 6 am. Do you have the stamina to keep awake and have more? Well, if you are thinking of doing stuff that needs little supervision on the internet such as downloading movies or running automatic software updates, these are life savers. A night pack costs UGX 2000/= on Airtel.
Related: Age of the night owl: Which midnight data bundle is the best for you.
How to get more data for less on Airtel by for using Night bundles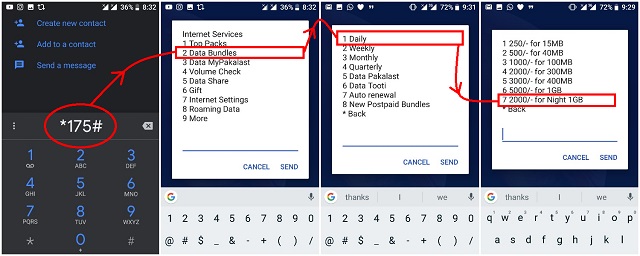 Dial *175#
Select 2
Select "Daily" 1
Choose option 7
6. Use Data Tooti bundles.
Sometimes you might just want internet for just a few minutes or an hour. So why not get the most of that time with a fat bundle for less money? Airtel has Data Tooti and Happy hour which give more value to the hour. The Tooti bundle is placed for users who are conscious about prices and may not necessarily need a huge data volume. For example, if you just need a bundle to check or send some emails, a Tooti could better serve the purpose than having a whole day bundle which you may not need after you get connected to your home network. Happy hour is suitable if you need to make a big urgent download in case you don't have a WiFi network.
How to get more data for less on Airtel by for using Data Tooti and Happy hour.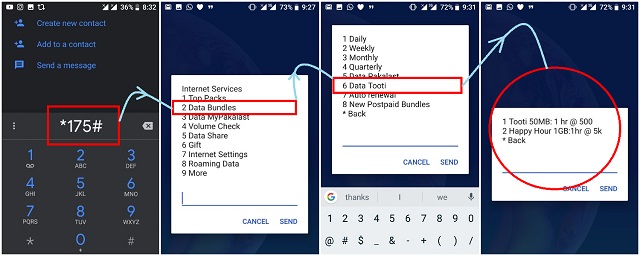 Dial *175#
Select option 2
Select option 6
Related: MTN Uganda InternetShare data bundles are perfect for remote teams