You might be handing over the office and therefore want to transfer work emails to another Gmail account. Or your Gmail inbox is simply too packed so you need to free it by transferring emails to another account.
This article seeks to show you how to transfer emails from one Gmail account to another. The method is just simple and straight and you will use some of the account settings that will allow you to transfer all the emails to another account.
Advertisement - Continue reading below
Steps To Enable POP In the Old Gmail Account To Import emails To New Account
First of all login into your Gmail account whose email you want to move to another account.
Then click on settings button just below of your profile picture of your account.
Now under settings click on Forwarding and POP/IMAP option and there enable Enable POP for all mail (even mail that's already been downloaded).
Below, select Mark Gmail Copy As Read in the drop down option and then simply click on save changes option.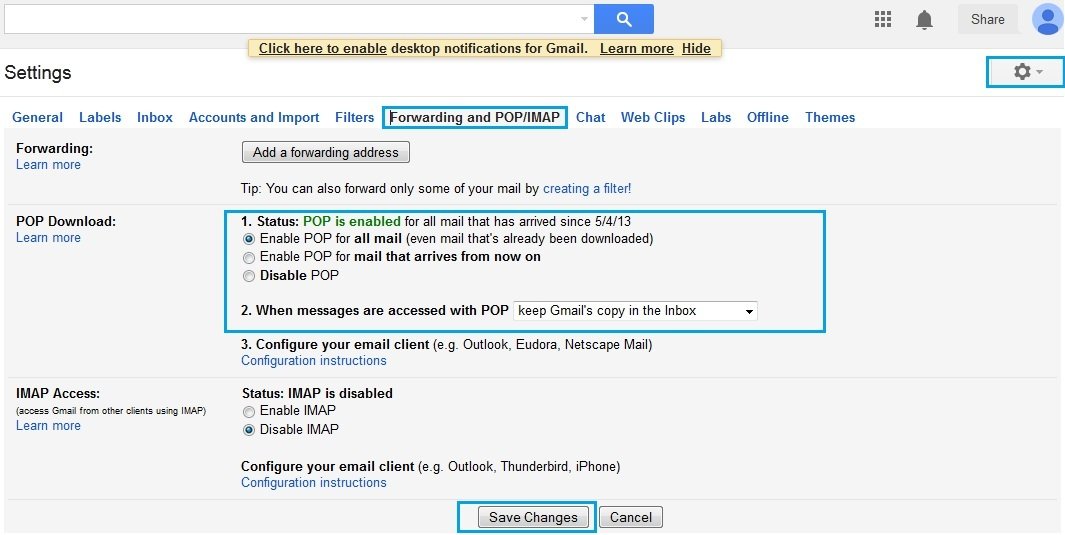 You can then visit your new Gmail account to which you want to get all your emails.
Advertisement - Continue reading below
---
Related Article: How to migrate completely from Yahoo mail to Gmail and Outlook.
---
There click on Settings and under it click on Accounts and Import and there select Add a POP3 mail account you own,
Thereafter, a popup windows will appears where you need to enter the email address from which you want to import emails and then click on next step.
After this, on another page simply proceed by entering the password and all other fields will be auto-filled there and simply click on Add account.
Now on the next screen simply click on yes option and click on add.
That's it you are done, now all the emails of that account will be there in your new account.
So above is all about How to Move Emails from One Gmail Account to Another, With this method, you can easily transfer all the emails from one account to another.
Advertisement - Continue reading below