Yahoo!'s untimely demise is nothing short of heartbreaking. Among
the many mistakes
they made over the years was their refusal to buy Google founders' Page Rank system, their refusal to buy Facebook while they still could and their catastrophe refusal to be bought by Microsoft at a record $44 billion to mention a few.
The cherry on top of this train wreck, though, was the devastating data breach[es] saw some 3 billion unique accounts get hacked. This will go down in history as a cautionary tale on how not to run a company. Those who have years of memories and correspondences can, fortunately, jump ship and switch to either Gmail or Outlook. Here's how:
Migrating to Gmail
Step 1: Open Gmail
Type the URL:
https://www.gmail.com
in your browser to open your Inbox. This will take you to your Gmail inbox if you are already signed in to your an account or take you to the sign-up/sign-in page if you don't. Enter your password or create a new Gmail account, whichever applies to you.
Step 2: Go to Gmail settings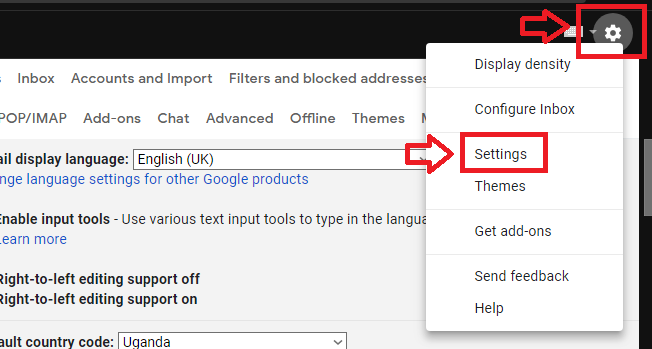 On the top right side of your Gmail inbox, look for the "Settings" gear icon. When you click on it, a drop-down menu will appear. Click on the "Settings" option on the menu to go to Gmail settings.
Step 3: Go to Accounts and Import

Advertisement - Continue reading below
In "Settings" head over to the Accounts and Import tab. Under Import mail and contacts, click on, well, mail and import contacts. This will open a pop-up window which will prompt you to sign into your other email accounts. Enter your Yahoo email and password and click Continue once you are done.
Step 4: Sign into your Yahoo email account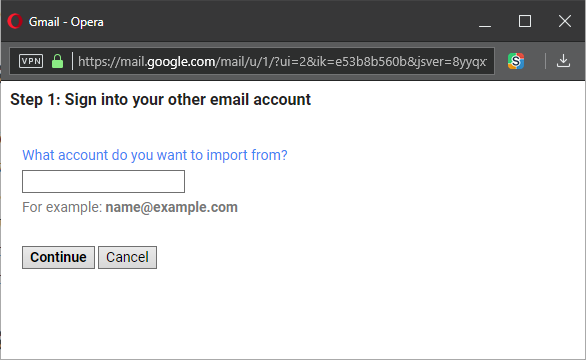 You will be prompted to log into your Yahoo email account via a pop-up window. Enter your Yahoo email address and click Next. Enter your Yahoo password and then Sign in. Once you're in, Yahoo will prompt you to authorise access to Yahoo Contacts, Yahoo Mail and Profiles. Click "Agree" at the bottom of the window. Close the Yahoo window once you're done. Close the Yahoo login window to continue.
Step 5: Start Import (Import Options)
Check what you wish to import. You can choose between contacts, mail, or whether to receive Yahoo mail for the next 30 days. Once satisfied with your selection, click Start Import. At this point, all mail and contacts will be downloaded.
The whole process takes a while and there's no reason to stick around, eyes glued to the screen. The next course of action is to click the OK button to close the window. Closing the window will not stop the process, so just sit back and relax. The Import process can take anywhere from a few minutes to a few days to complete. Give it time.
Migrating to Outlook
Unlike Gmail, Outlook email addresses can either be @hotmail, @live and @outlook, depending on what you fancy. The whole process of importing Yahoo! mail to Outlook from A to Z won't take you more than a few minutes and it's as easy as it gets. Here, let's take you through the steps:
Advertisement - Continue reading below
Step 1: Tap on Settings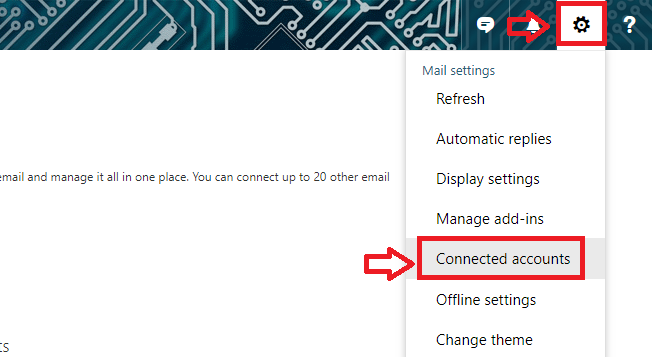 Step 2: Go to Connected Accounts (or search for Connected Accounts in the search box)
Step 3: Select Other Email Accounts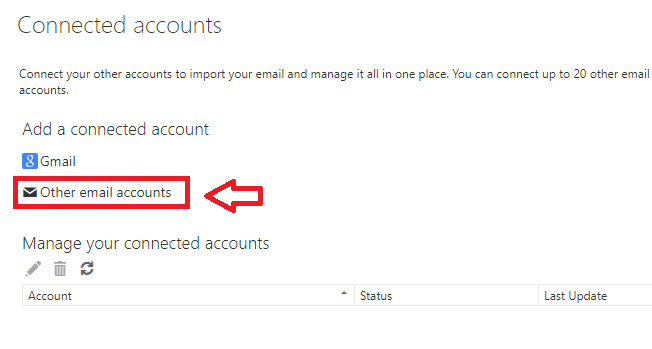 Step 4: Enter Yahoo! email and password
Step 5 Confirm and Done! 
As it is with importing a gazillion emails and attachments, the actual process will take a while. Unfortunately, this is a one-off process. For the whole 9 yards you might need to setup forwarding on Yahoo! Incidentally, Yahoo! has disabled this feature for now.
Advertisement - Continue reading below
Featured image: techcrunch.com