Google mail (Gmail) comes with a default white material design background. If — like myself — you find the background mundane, you should change it to something more colorful and fun. Luckily, there's a provision in Gmail that allows users change the background theme of their Gmail dashboard.
Follow the steps below to change your Gmail background theme.
Advertisement - Continue reading below
1.Log in to your Gmail account on your web browser.
2. Click the Gear icon at the top-right corner of your Gmail dashboard.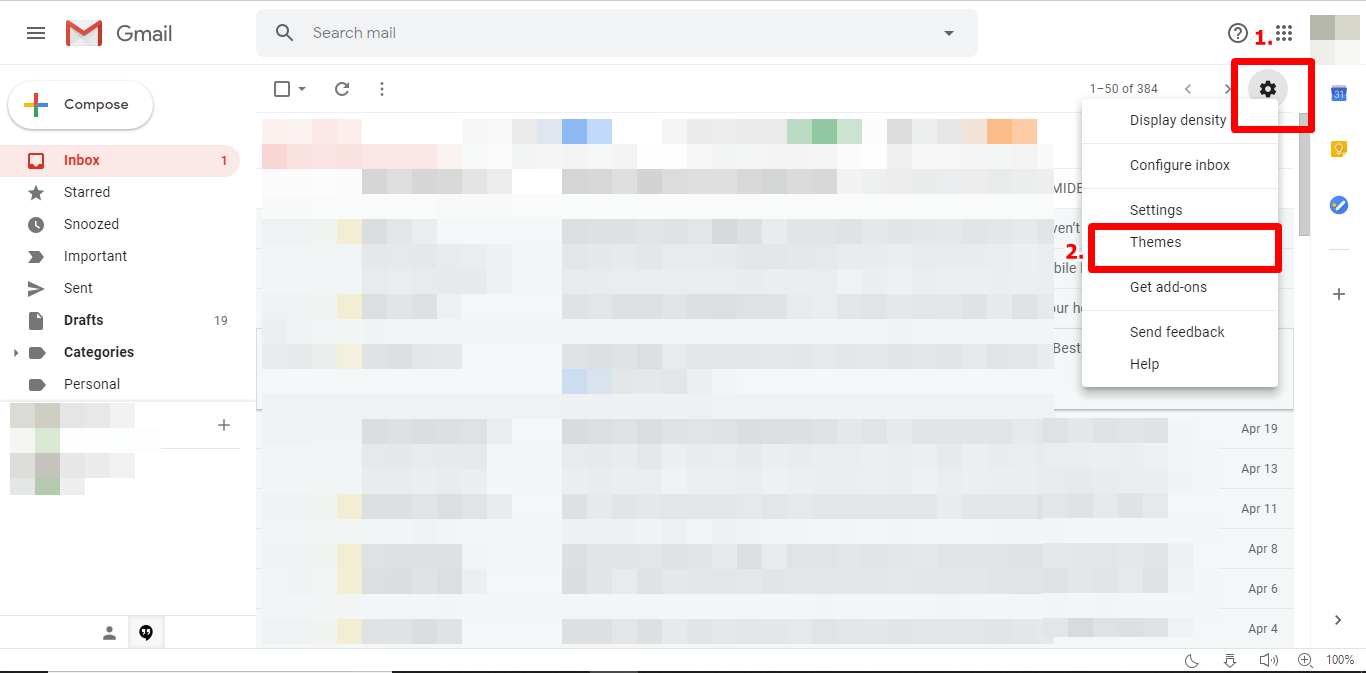 3. Click "Themes".
4. On the Themes page, scroll to find a preferred theme.
5. Click on a theme to preview how it looks in the background.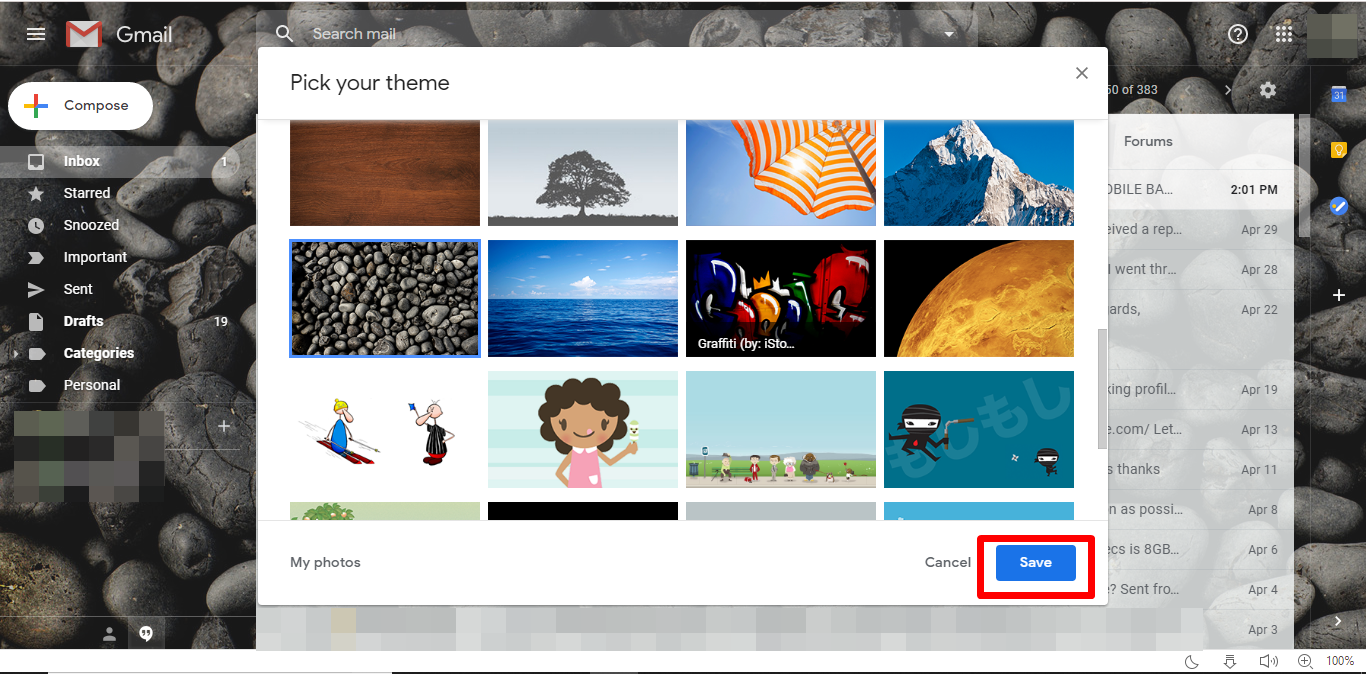 6. Click "Save" to apply the background change.
Advertisement - Continue reading below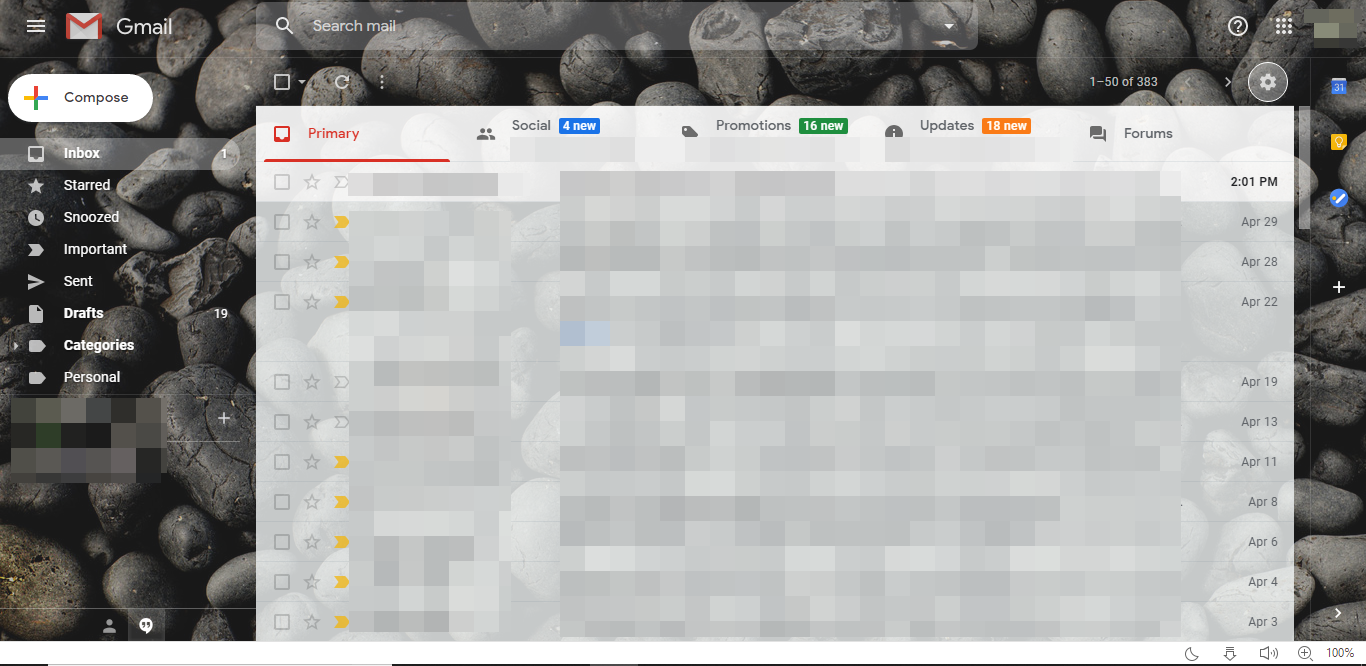 That's it. You can now add some spice to your Gmail background. Reading your emails don't have to be boring anymore.