Apps like Whatsapp started as messaging apps but with advancements in Technology, they were able to integrate voice and video calls into the apps. There are vast reasons you might want to record these calls.
The hustle, however, is in the recording process. There are very many third-party apps that record these calls although many do not offer a good service. In this article, I will share some of the apps you can use to record Whatsapp, Messenger, Skype, and Telegram calls.
Advertisement - Continue reading below
Screen Recording
This is a relatively easy and straight forward way to record calls. Some phones come inbuilt with screen recorders. In case your phone does not have this support, you can download any screen recording apps from the play store.
Simply record the screen as you make your call.
This call recording app not only lets you record cellular calls but also calls made via VoIP services like WhatsApp, Skype, and Viber. The app has a clean, uncluttered interface that's quite easy to navigate. It comes complete with a dark theme.
Cube Call Recorder ACR has plenty or Recording settings to take advantage of. You can opt to have your recordings start automatically or to exclude some callers and so on. It also includes a Map option that places all your recordings on the world's map, so you can get an overall view of them.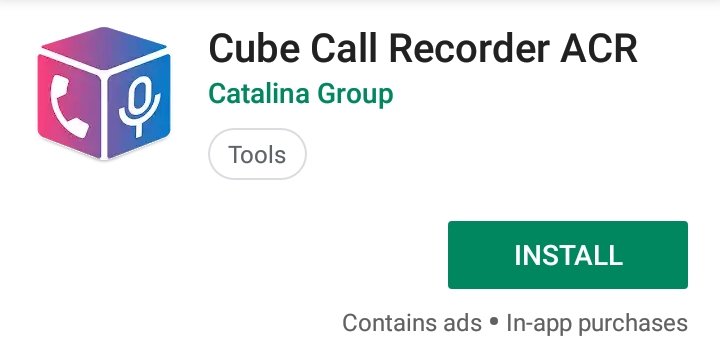 ---
Related Article: How to use Truecaller's call recording feature
Advertisement - Continue reading below
---
This application allows you to record the call completely automatically. It will record high quality incoming and outgoing calls. You can organize the recordings, listen to them and rename them by analyzing all the details of the recording.
You also can customize the recordings on the fly so that you can search for them faster. A White list of numbers can be set to not record and the origin of the audio source to be recorded. You can block access to the app with a password and save everything in the cloud.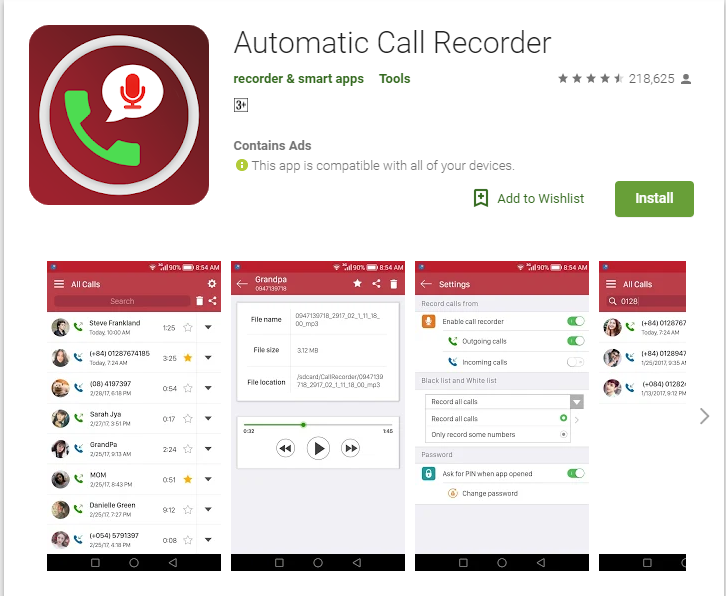 This is a call recording app for Android which lets you record in a lot of formats including the classic MP3 and WAV, but also AMR, MP4, and 3GP.
RMC offers automatic call recording, but also includes a manual recording mode that allows you to record unchecked contacts. The app has an Auto Delete function, so your recordings don't pile-up.
Users can set a passcode to open the app for added protection. The app allows users to make various tweaks related to things like recording channels, sample rate, as well as bit rate. RMC also lets you connect your Dropbox or Google Drive accounts.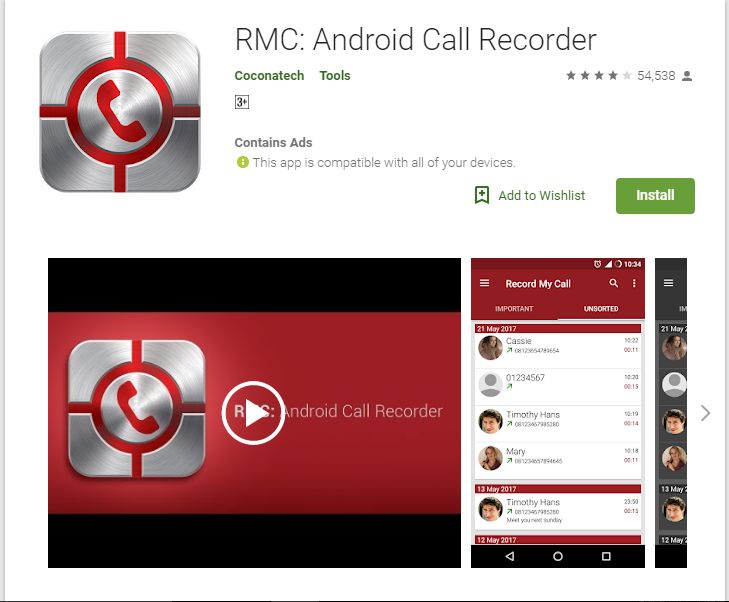 Advertisement - Continue reading below