The virtual world has no doubt brought on an enigmatic frenzy to the world of tech with a torrent of devices and content having launched throughout the whole of last year (2016) .  And wait,  there's so much more with the beginning of this year, 2017 where more and more device vendors are turning the heat up on Virtual Reality (VR).
For you to get what you really want to pay for, here is the list of the top 7 recommended VR headsets and their prices that will work great with your Smart Phone and Game Consoles.
Advertisement - Continue reading below
HTC VIVE
This wins the battle in the VR world. With the headsets which contain two 1080p screens, two base stations which are used for tracking the headsets movement and two motion controllers that allows the vive to offer a much more immersive experience than using a traditional controller, make for a very clear image and great experience in the virtual world. The room scale feature which allows one to walk around is about 4.5×4.5m big given you have enough room in your living room or bedroom or gaming house. And you will need a very high performing gaming PC. The price is on the upper side of $799 an equivalent of about UGX 2.9M. Which if you ask me is pricey but worth the experience.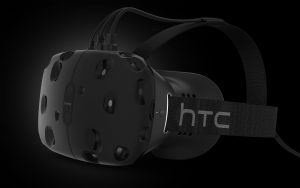 ---
Related post: A complete beginner's guide to VR on smartphones
---
SONY'S PLAYSTATION VR
This is a very highly capable virtual reality headset with a very responsive refresh rate and a reliable head tracking. With the backing of Sony, the game selection that is available from time of launch is very impressive and several more to come. The only downside with this headset is it doesn't come with the accessories. For one to use the PlayStation VR, one will need a PS4 camera, and in order to get the most out of it, a pair of PlayStation Move controllers, which are sold separately. That means you will have to spend a little extra. The price for the PlayStation VR is about $399, The Move Controllers at $99.99 and PS4 Camera at $52.99. Not so bad.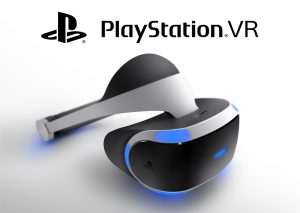 Advertisement - Continue reading below
OCULUS RIFT
This is a big name in the VR world even after being bought by Facebook at a whopping $2.5bn from the founder Palmer Luckey. It offers a very compelling mid-range virtual reality option for those with less space to spare but has a limited static VR experience with a traditional game controller which means you can stand up should you choose to do so but without proper hand tracking, it will never feel s immersive as you would like. Good thing is the consumer version of the Oculus Rift is out and it costs about $599.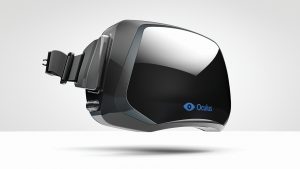 SAMSUNG GEAR VR
It was the very first effective headset on the market powered by technology from Oculus and very simple. Just download apps and games form the Oculus store on your Samsung smartphone and clip it into the headset. A huge number of phones are now compatible with VR Technology and subsequent models have been made to support Samsung Galaxy Note 5, Galaxy S6 and Galaxy S7. It's very easy to set it up and start it running. It's also cheap compared to the other VR headsets at just a cost of $95 on Amazon.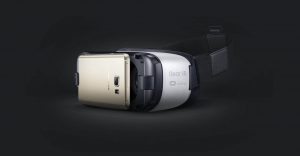 GOOGLE DAYDREAM VIEW
Being the next-generation of VR from Google, it has laid a foundation for Google and Android virtual reality and is compatible with a growing number of smartphones on the market. The smartphone just has to have Daydream Compatibility software and you're good to go. It's very comfortable to wear and has a wide range of better organised content. The Google Daydream VR costs $79.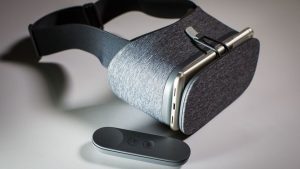 ---
Related post:  Top 7 Smartphones that support VR Technology
Advertisement - Continue reading below
---
LG 360 VR
It works great with the LG G5 that you have to connect to the headset using the USB Type-C cable instead of slipping it into the front slate as you do with other devices. It's shaped like a pair of glasses that you slip on more conventionally. The headsets have a two 1.8 inch IPS displays inside, one for each eye, a resolution of 960 x 720 pixels resulting in 693ppi. The display sit behind lenses that can be independently focussed which means you can't wear glasses and 360 VR at the same time, as well as being able to adjust the width for the best fit to your face and ensure stereoscopic vision.
They also carry the controls for the VR environment with the basic click navigation buttons OK and BACK, motion sensors that allow you to look around the virtual world that you've immersed yourself in. the audio is supported by the headphone socket on the underside of the 360 VR Headset which has to be connected to the phone's audio jack as well otherwise the sound will come from the phone that will be quite a distance from where you're having your optical enjoyment.
The LG 360 VR goes for $99. Very good to your pocket too.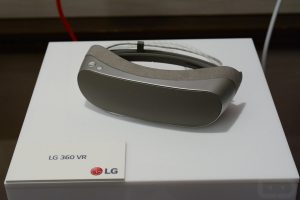 HOMIDO
Homido works the same way like the Google Cardboard and gives a customer a more substantial piece of headset hardware. It has a sprung section on the front into which you slide your phone and you can strap the headset to you head and have your time in the virtual entity. It's widely available and cheap at a cost of $50.
And as one would have it, there are still more VR Headsets being made to satisfy a customers need, as long as the demand is still there. So go out there and get yourself into the world of the Unreal made real, VR for the next Tech Generation.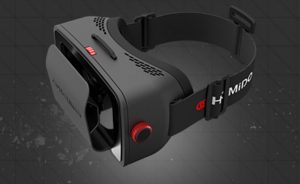 Images: digitalspyuk, digitaltrends, homeshopping.pk, Forbes, Riftinfo, CNET, YouTube, beebom.com
Advertisement - Continue reading below